All the adventures, all the amazing memories
When you think of a summer family road trip, what comes to mind? Is it staying in a charming motel or a tiny cottage abundant with rustic charm? Maybe you think of a beach day with favorite foods packed in the family cooler for a picnic. Perhaps it's just the creation of memories that are indelible: your mom driving the car at the end of the day while you nod off in the backseat, or the feeling of excitement when you arrive at a new, exciting destination, full of wonder.
The Adirondack Hub, a family vacation destination for generations, is an absolutely ideal location for a road trip tinged with nostalgia and retro fun. Forget the iPad, put down the phone: it's time for fun and games, ice cream and hot dogs, and new adventures for the whole family. Best of all, these vacation ideas are easy to get to, and even easier to love.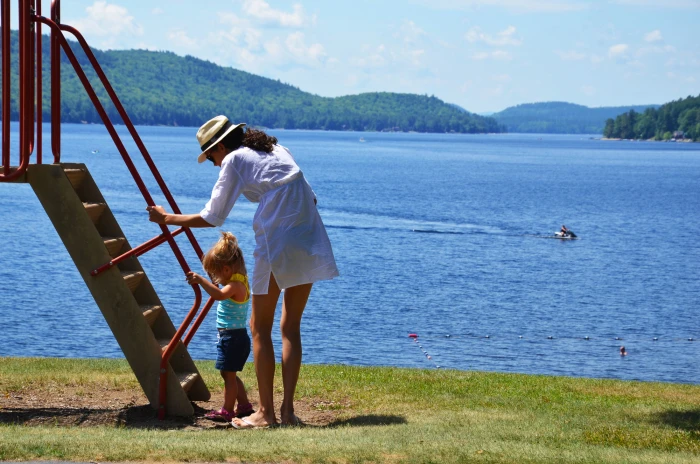 Play
Vacationtime is playtime! No matter how old you are, summer vacation will always have you feeling young at heart. The Adirondack Hub, with its lakes, beaches, wilderness areas, and super neat and unique attractions, is perfect for a relaxed family getaway. Here, you're in the center of everything but crowded by nothing!
On land
As early as the 1940s, Americans took road trips to the Adirondacks and its neat roadside attractions. Some of them remain, while others capture that feeling of nostalgia and celebrate the long history of the area. Be wowed by Mother Nature at Natural Stone Bridge and Caves, where you can walk through a geologic wonderland. This kid-friendly location is full of stunning scenery, tumbling waterfalls, gorges, and lighted surface caves. In Newcomb, outdoor adventures can continue with a horse-drawn wagon ride to Great Camp Santanoni or a hike at the Adirondack Interpretive Center, where kids are encouraged to play, explore, and learn about the world around them in the visitor center.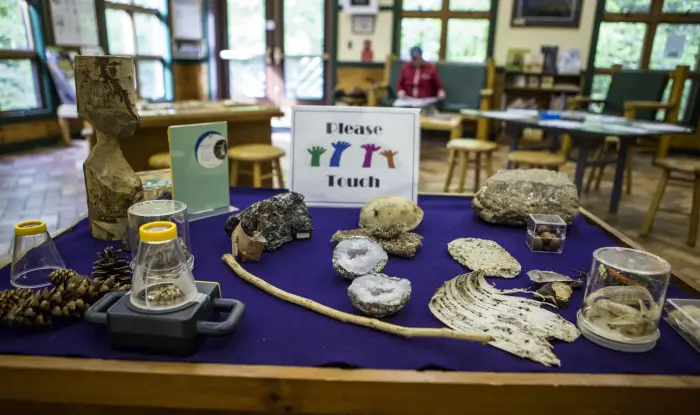 On the water
It's really not a summer vacation if you don't hit the beach for a day of sun, sand, and play! The Adirondack Hub is full of options for families to enjoy a classic beach day, complete with snack shacks, close proximity to ice cream stands, and picnic facilities. Enjoy the waters of Lake Harris in Newcomb, located close to a campground and café, or jump into the fun in Schroon Lake, where the sweet treats and hot eats of downtown are just a short walk away.
For an extra cool adventure, rent a canoe, kayak, SUP, or even a motorboat to get out on the water! You can even hire a guide to explore unique, lesser-known areas. There's nothing quite like being out on Adirondack water with the sun overhead and the wind in your hair. It doesn't get much more classically Adirondack than with an adventure on the water.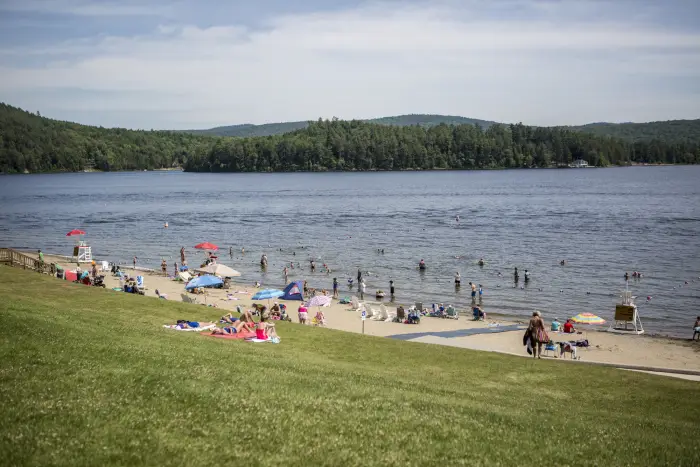 Stay
The toughest thing about staying in the Hub? Deciding which awesome option is best for you! Families can find their home away from home among sweet motels, lakeside cabins, or even the great outdoors!
Blue Ridge Motel
Ideally located halfway between North Hudson and Schroon Lake, Blue Ridge Motel is an Adirondack favorite. In 2019, new owners set about giving this classic roadside stop a refresh, and it's cuter and better than ever! A woman-owned business, Blue Ridge Motel offers comfortable rooms, easy access to local attractions, and a delightful gift shop. It's close to everything, from the totally unique Adirondack Buffalo Company to the secluded North Hudson Beach Park, a tranquil spot to cool off and play the day away.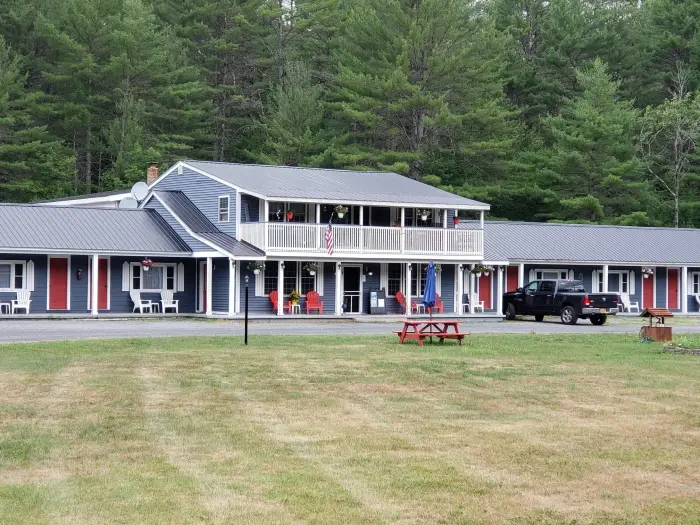 Sleep under the stars
Family camping is a rite of passage. Even if the tent falls down, the marshmallows get a bit too burned, or a chipmunk resents you taking over his spot, camping is a grand adventure that is so much fun all of the little troubles melt away (just like those marshmallows). The magic of giggling over a campfire, watching for shooting stars, and awakening to birdsong are all part of the original "get back to nature" vacation. Away from the glow of the phone, camping in the Hub offers fragrant pine forests, sparkling lakes, playgrounds, and even boat rentals! Pro tip: If sleeping on the ground isn't your idea of fun anymore, try glamping! It's just as fun and a little easier on the body.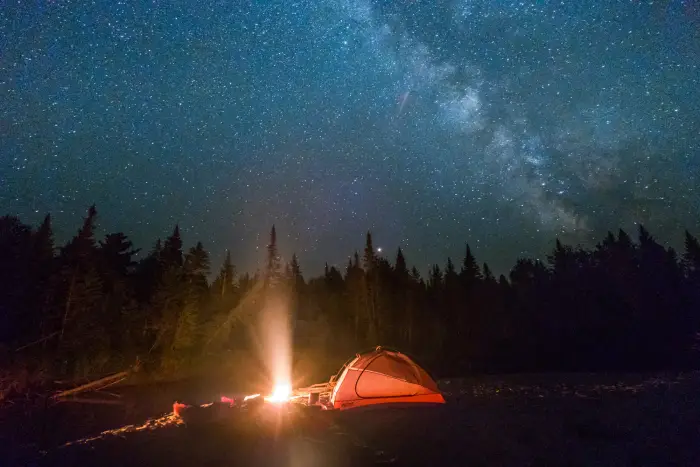 Enchanted cottages
As you drive through the charming small towns of the Adirondack Hub, you may notice a variety of retro cabins and cottages tucked into scenic groves of trees and overlooking lakes. They're nostalgic reminders of the Golden Age of road trip travel in the Adirondacks and, for a family getaway, they can't be beat for convenience and fun. Cottages are great for having a little more room to spread out, to being just steps away from sandy beaches, canoes and kayaks, and more. Enjoy breakfast on your own screened porch and fall asleep to the sound of water gently splashing outside. If it sounds too good to be true, rest assured that it's even better!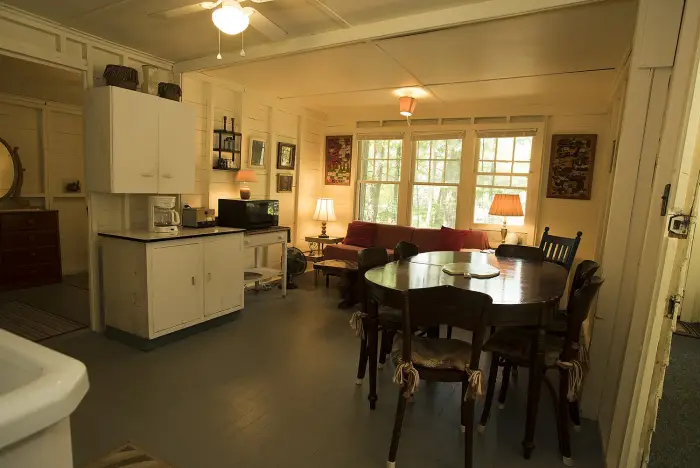 Dine
We're firm believers that part of the fun of going on vacation is trying new foods and restaurants. A classic summer road trip ought to include fun foods, a few treats, and experiences around the picnic table that the family will be talking about for a long time to come!
Sweet, sweet summer
Ice cream and candy. Enough said, right? There are plenty of delicious, summery treats in the Adirondack Hub, so you'd better pace yourself! Ice cream lovers will find hard and soft ice cream at seasonal spots like the Stone Bridge Ice Cream Shop, home of the famous "Stone Bridge Rocks" sundae. In Schroon Lake, you have a few options. The western-themed ice cream wagon at Licks and Cones is a sweet reminder of the famed theme park Frontier Town in nearby North Hudson.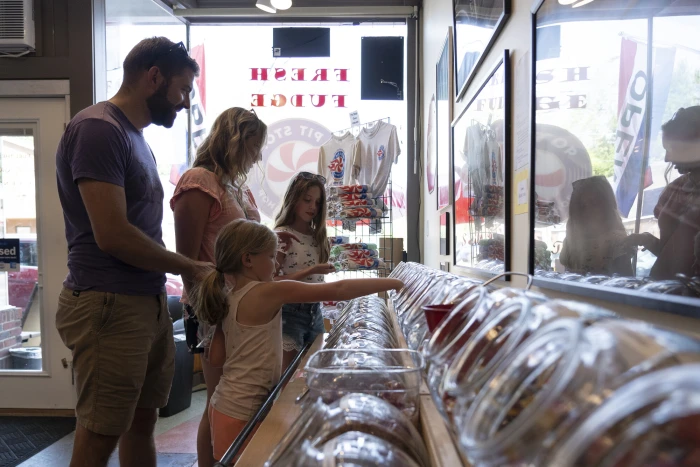 Delicious delights
Although it might seem like it, summer isn't just about sugar. You need to eat real food too (sorry!), but fortunately for you, there are many, many amazing options. We have barbecue, coffee shops with fresh baked goods and breakfast sandwiches, diners, woodfired pizza, pub food, farm to table fine dining, and so much more. It's all locally owned and operated too, by local residents and chefs who believe in great quality food in a comfortable atmosphere. Dine outdoors, with lake views, or simply grab and go for a picnic. Our restaurants, snack bars, and stands are easy to get to in every town and offer dishes that even picky eaters will dig into. Don't tell the kids, but this is quality time: time to share a plate of fries, time to relive the fun you had all day at the beach, time to enjoy the sunshine and the beauty of the Adirondack Hub.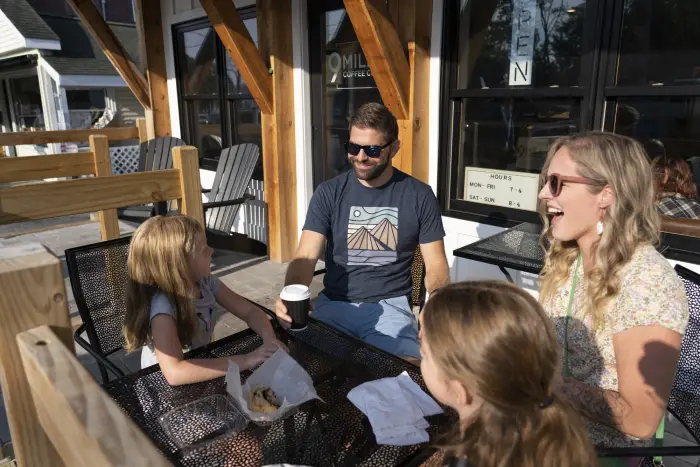 Whether you roll into the region in a '55 Thunderbird or a kid-friendly minivan, the classic, nostalgic feel of the Adirondack Hub will let you relax, enjoy everyday adventures, and the joy of a family road trip. While you're here, be sure to check out local events, such as the delightfully festive, delightfully retro public square dancing in Schroon Lake! Even if you have two left feet, you and your family will have a blast.