What better way to see the beauty of the epic wilderness in the Adirondack Hub than a day of paddling? Whether you prefer to kayak or canoe, grab your paddles, and explore numerous waterways, including the Essex Chain Lakes, the Boreas Ponds Tract, and the Opalescent River. Keep an eye out for the local wildlife — loons, muskrats, and deer are just a few of the animals you might spot on your journey. Looking for something more mellow and family-friendly? Try Courtney Pond or Lake Harris, or even a quiet corner of Paradox Lake.
To add an extra splash of fun to your paddling adventures, take on the Schroon Paddle Challenge! Three paddles — on both lake and river — help you explore this amazing area from a new perspective. Plus, you get a patch for completing the paddles!
Want to tag along with an expert? Visit a local guide to help choose your water adventure.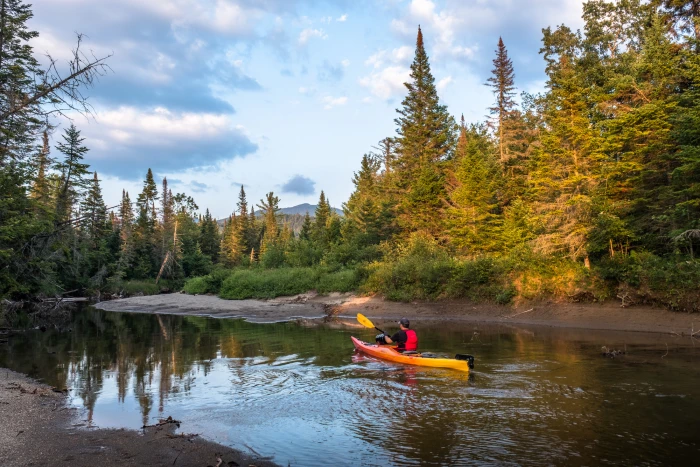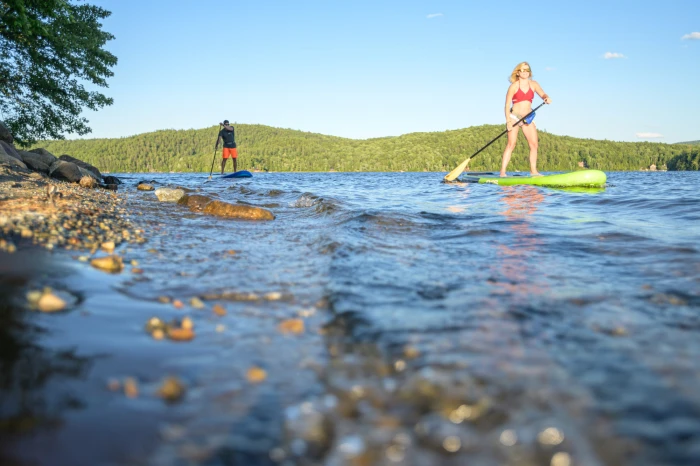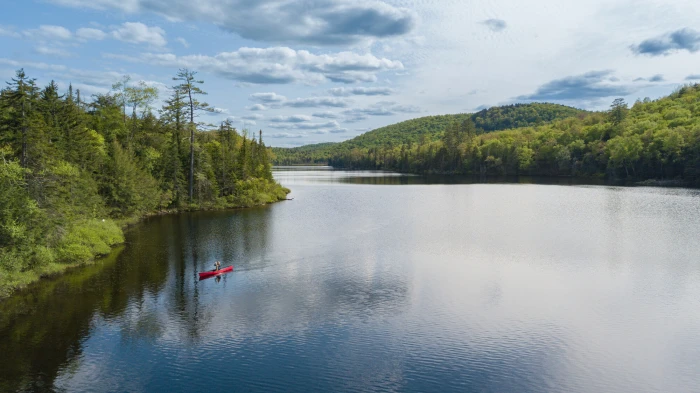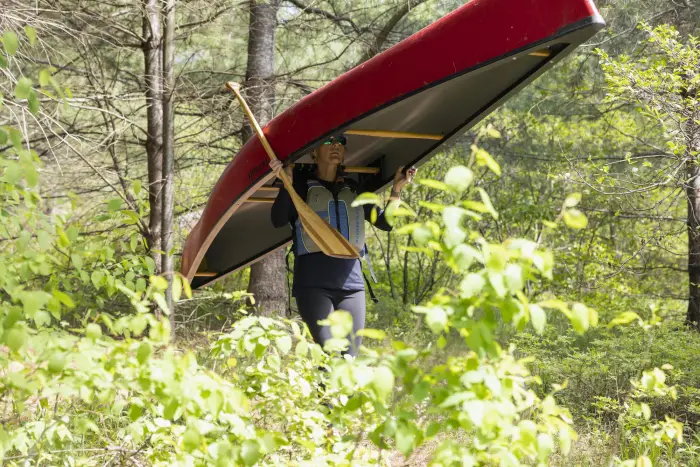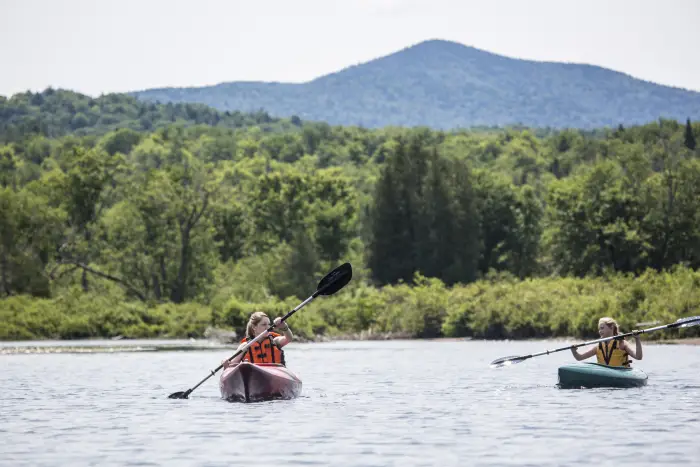 Leave No Trace and Love Your ADK
The magic of the Adirondacks is the result of previous generations taking a long view and protecting the mountains, lakes, and rivers within the Blue Line. That tradition continues today as we support and encourage everyone to practice Leave No Trace ethics, which help protect the lands and waters of the Adirondacks. Seven Principles of Leave No Trace