Camping. It conjures up images of rugged outdoors people, peaceful fires, and starry nights. While the Adirondack Hub has many campgrounds to visit, there are so many other sites where you can crawl into a sleeping bag and spend the night in the wilderness. I'm talking about backcountry camping, and there is no better place to do that than here.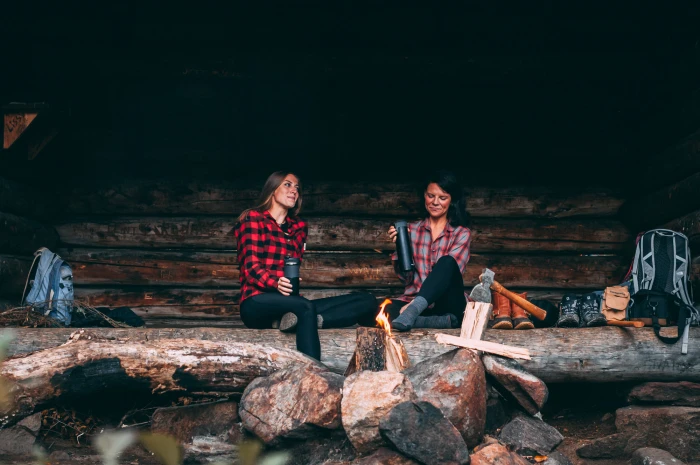 Pack it up
After a rather eventful winter camping trip one year, I decided to spend more time camping in summer. Nothing against winter; I just prefer to be warm. In summer, the gear changes a bit (hopefully there's no snow!), but there are still some essentials to pack.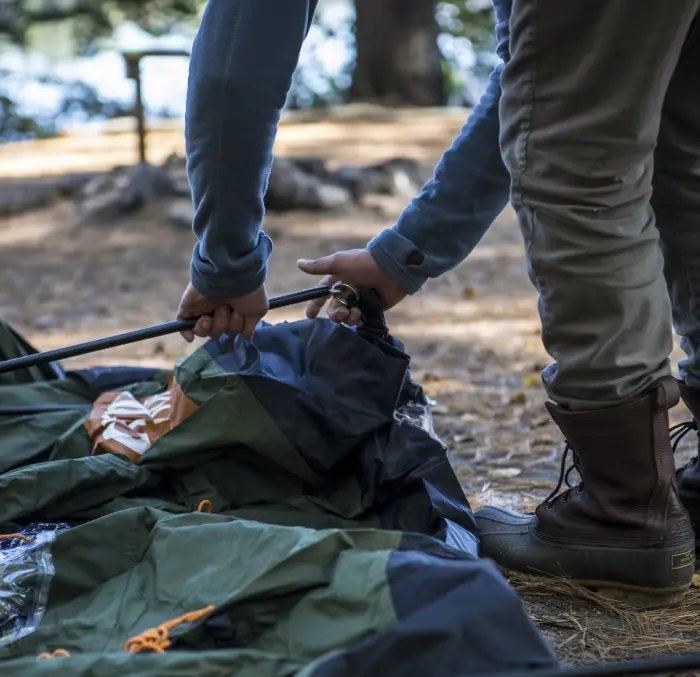 Here's a list of gear and some background:
There are lean-tos in the Adirondack Hub, but if you want to use a tent, there are tent sites as well. For milder nights, a 3-season tent should suffice, but a 4-season tent will have sturdier poles and heavier fabric, making it less susceptible to strong gusts of wind or heavy rains.
Make sure your backpack is large enough to fit all your gear.
Your sleeping bag should be rated at least 10-degrees Fahrenheit lower than the coldest temperature predicted. You can vent the sleeping bag if you get warm, or add a liner for additional warmth.
A good sleeping pad is essential for comfort and warmth at night! These pads are rated by R-value, which is a measurement of insulation. The higher the R-value, the better the pad insulates. Pro-tip: if you get cold easily, try two pads! A foam pad on the ground with an inflating pad on top is my go-to!
Carry a good backpacking stove with backup fuel for cooking.
A map and compass should always be in your pack. (And you should know how to use them!)
This one is super important. Have proper clothing, including layers for when the nights get chilly and a waterproof outer layer just in case. No cotton allowed for clothes or socks. Pack extras of everything in case something gets wet or is needed for extra warmth.
Make sure your boots are waterproof. A nice pair of gaiters can also help keep mud out.
There is definitely more gear and supplies you'll need to bring (like food!); this is not a complete list. The Department of Environmental Conservation advises that hikers, campers, and all outdoor recreators Hike Smart by following a responsibility code and carrying proper gear. 
Speaking of food, make sure yours is stored properly. Bear canisters are the best way to protect your food from hungry critters! 
And, hey, there's nothing wrong with testing your gear in the backyard before you head out into the woods.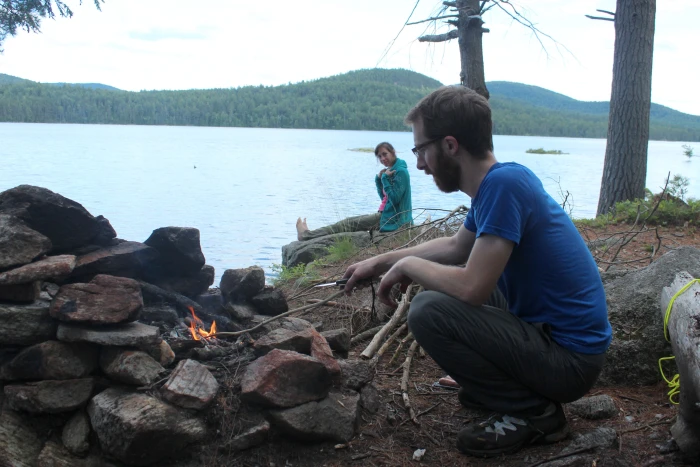 Where to go
So, you have all the gear you need and you're ready to spend a planned night camping in the Adirondack Hub. Where to go? Camping is allowed anywhere on the Forest Preserve, unless marked "Camping Prohibited." If not at a designed site, backcountry sites must be at least 150 feet from waterbodies, roads, or trails.
In total, there are 38 designated primitive tent sites and 14 lean-tos in the Pharaoh Lake Wilderness. The Vanderwhacker Mountain Wild Forest has an equally impressive number of campsites/lean-tos. One of the newest lean-tos is at Wolf Pond, with striking views of the High Peaks nearby. The Essex Chain in Newcomb is also a new addition to state land, and has great campsites. There are two accessible backcountry campsites along the Roosevelt Truck Trail. Call the DEC for a motorized permit. Of course, there are many, many other sites scattered through the Adirondack Hub. Get yourself a map and guidebook to help you narrow down your selection.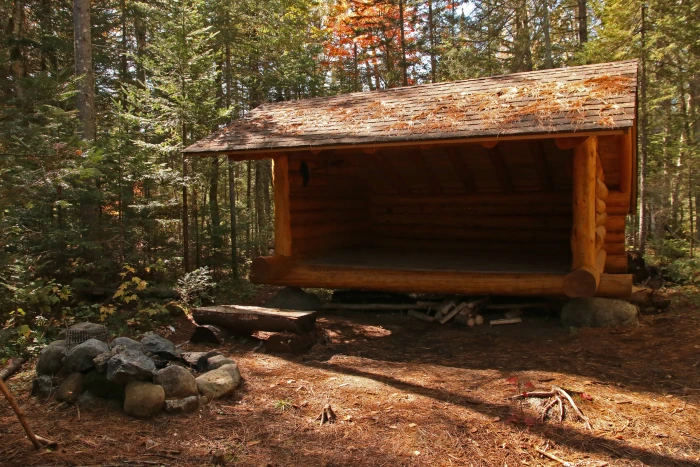 Just remember that in summer and fall sites can full up quickly. Everything is first come, first serve. If you want to sleep in a lean to, awesome, but be prepared with a tent as well in case the lean to is occupied already. 
My last trip
My last trip camping in the Adirondack Hub was in the Pharaoh Lake Wilderness. Honestly, it was my first trip to this wilderness and I was blown away by the solitude and peacefulness. Since my friend was coming from farther away, we spent one night at the Putnam Pond DEC Campground before leaving the next morning from the trailhead within the campground. We opted for a scenic spot along Pharaoh Lake, and after a beautiful sunset, I was positive we selected the right site. The next morning, the lake was smooth as glass and I was reluctant to leave. But with over 40 other sites to choose from, another trip was already being planned!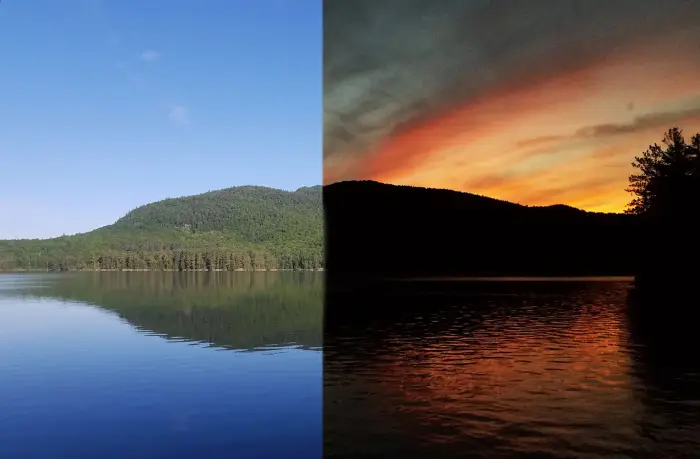 Stay informed
Remember that this blog is just a tool that can be used to get you started. It cannot completely replace proper guidance. I recommend talking to local guides or gear shops to get first-hand advice and gear instruction from experts.
By practicing Leave No Trace ethics and taking the Love Your ADK pledge, you're already on your way to having a safe and enjoyable camping trip. This year, prepare for some fun camping under the stars!