Keep busy in the Adirondack Hub
It's easy to make an itinerary while visiting the Adirondacks! The Adirondack Hub is a great access point to all the region has to offer. There's plenty to see and do in the region, from historic sites to natural wonders.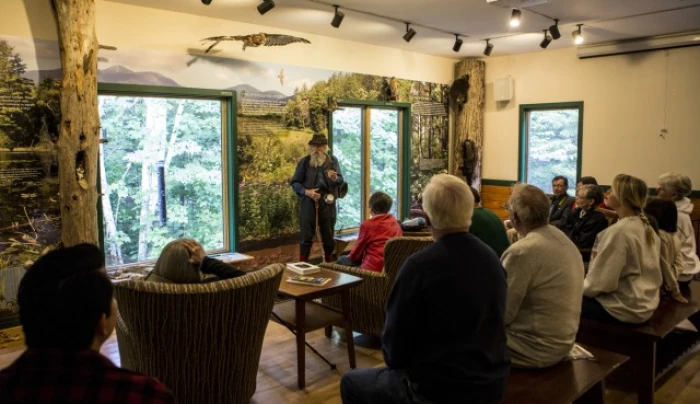 Beautiful history
To get up-close to scenic beauty, explore the extraordinary Natural Stone Bridge and Caves, which you can visit in the warm months and snowshoe in the winter! Once the snow flies, try the slopes at Gore Mountain, a family favorite, or the trails at the Adirondack Interpretive Center, perfect for a hike or cross-country ski. The AIC is also a great place for birding. For a combination of history, adventure, and some exercise, a trip to Great Camp Santanoni, a formerly private Great Camp, is a must-do.
In addition to the many events and attractions of the Adirondack Hub, visitors have the opportunity to walk through old Hollywood at the Scaroon Manor Resort, now converted to a NYSDEC campground. The Scaroon Manor Resort and Camp Red Wing of Schroon were featured in the movie "Marjorie Morningstar" and graced with stars Natalie Wood, Gene Kelley, Carolyn Jones, and Ed Wynn. The site was also featured in the popular film "The Last of the Mohicans."