Create memories
When it comes to spending quality time with family, there's no better place to do it than in the Adirondack Hub. This region offers a wide range of family-friendly activities throughout the year!
During the warmer months, the Adirondack Hub has beautiful beaches perfect for swimming and relaxation. Sandy shores provide an ideal spot for families to play, build sandcastles, and dip into crystal-clear waters. From kayaking and paddleboarding to boating and fishing, there are plenty of options to explore and create lasting memories. What better way to end a day at the beach than stopping at any one of the local ice cream stands for a sweet treat?
Looking to spend a little more time outdoors? Pitch a tent, set up a campfire, and share stories under the starry sky create the perfect memories for you and your family. The Adirondack Hub provides the perfect campgrounds for these cherished moments.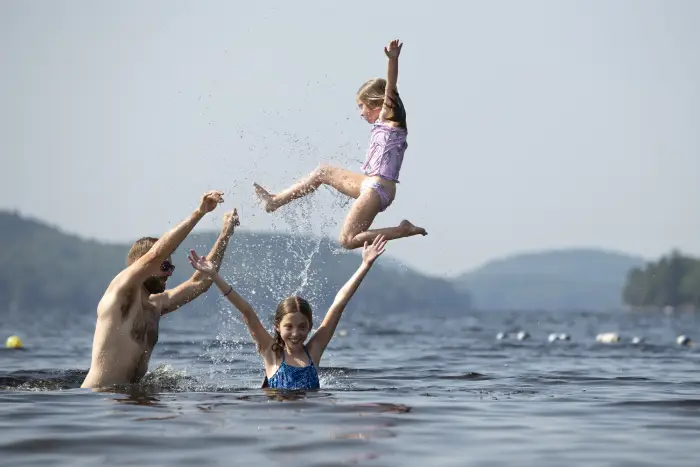 In winter, the Hub transforms into a snowy wonderland, offering thrilling adventures for kids of all ages. The region becomes a playground for snow enthusiasts, with activities like snowmobiling, skiing, and tubing. Imagine the joy on your children's faces as they zip through snow-covered trails on a snowmobile or race down the slopes on skis. And for those who prefer a more leisurely pace, tubing down snowy hills provides laughter-filled moments and unforgettable experiences.
In the Adirondack Hub, you'll find plenty of opportunities to create a vacation where the focus is on fun, adventure, and making lasting memories with your family. Whether you're splashing in the lake, conquering snowy slopes, or gathering around a campfire, the Adirondack Hub is your family-friendly destination!