Here's a tip (up!)
Don't let the weather keep you from fishing. That's not the Adirondack way. Ice fishing is a treasured tradition in the North Country. From the expanse of Schroon Lake which supports a small village of shanties and tents, to little ponds which freeze first and let anglers get a jump on the season, the Adirondack Hub is a treasure trove of hardwater.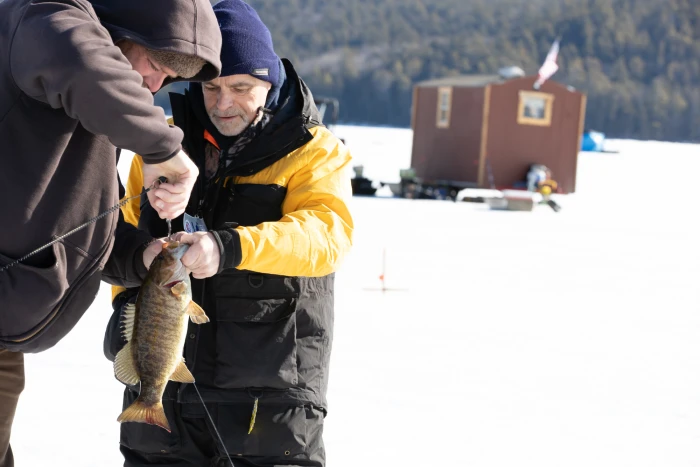 Schroon Lake is home to one of the longest running, classic ice fishing events in the Adirondacks. Always the first full weekend of March, the annual Schroon Lake Fishing Derby attracts anglers from all around to enjoy the exceptional fishery. New to the sport? Prepare for the tournament, or your own backcountry pond adventure, by going out with one of our Adirondack guides.
Leave No Trace
The magic of the Adirondacks is the result of previous generations taking a long view and protecting the mountains, lakes, and rivers within the Blue Line. That tradition continues today as we support and encourage everyone to practice Leave No Trace ethics, which help protect the lands and waters of the Adirondacks.