Explore the museums and historic sites of the Adirondack Hub
The Adirondack Hub is the gateway to many of the historical and educational landmarks found in the Adirondacks.
Travel back in time to Great Camp Santanoni. This wilderness retreat was built for prominent Albany-area businessman Robert C. Pruyn and his wife Anna in the late 19th century. Rustic Adirondack architecture with a Japanese flair (Pruyn spent time in Japan as a child) make this a Great Camp like no other. Fun fact: the Main Lodge is shaped like a phoenix in flight to symbolize transition.
Down the road, Open Space Institute recently launched an interpretive trail at the Upper Works trailhead that highlights the historic night Teddy Roosevelt became president, as well as the natural history of the area. Also at Upper Works, view the remains of the town of Adirondac, as well as blast furnaces from the area's industrial past.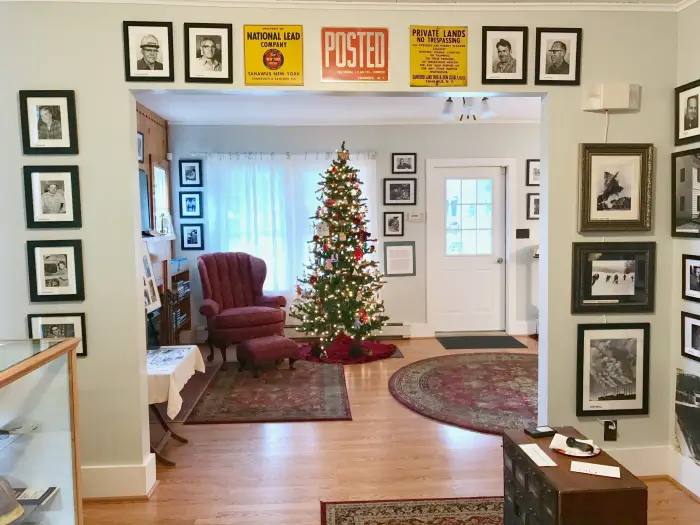 Not all historical tours are on land. Right in the village of Schroon Lake, a historic boat tour offers a one-hour scenic cruise with narration about local history, folklore, and legends.
Historical societies around the region, including the Schroon-North Hudson Historical Society, Minerva Historical Society, and Newcomb Historical Museum present fascinating displays about the area's social, cultural, and artistic history. Visitors interested in the Adirondack travels of American painter Winslow Homer will be especially interested in the exhibits at the Minerva Historical Society, which is housed in a historic church, itself a pretty destination.