"Traveler keep a-comin'
Enjoy this byway
We couldn't move the caves
To the big highway"
-A series of signs at the entrance to Natural Stone Bridge & Caves
I think we take rocks for granted. We kick them off the path as we walk, we buy bags of them to decorate our gardens, we even fling flat ones into water like they're frisbees. They're just rocks, right? Wrong! I'm here to tell you that geology is cool. It's literally what we live on, what makes many houses sturdy, town halls and monuments gleam in the sunshine, and even part of what makes Schroon Lake different from Newcomb.
Geology isn't boring. It is volcanoes and rock so hot it is a melted, searing blob of rocky goo; boulders the size of houses being dragged across the earth by glaciers; and the astonishing result of elements coming together to create perfectly shaped crystals. We're talking crystals so perfectly shaped like cubes or dodecahedrons that you'd think they were crafted that way by a jeweler. Nope, just nature, being cool. 
If you know anything about the Adirondacks, you know we have a lot of rocks. A whole chunk of the state is made of rocky peaks, chasms, gorges, pebble-lined rivers and streams. Tucked into the woods in Pottersville, NY, Natural Stone Bridge & Caves is a family-friendly, fascinating, and wonderfully wild attraction that makes nature — and yes, rocks — the star of the show. One of the coolest things to do in the Adirondack Hub, this is a can't miss destination for all ages.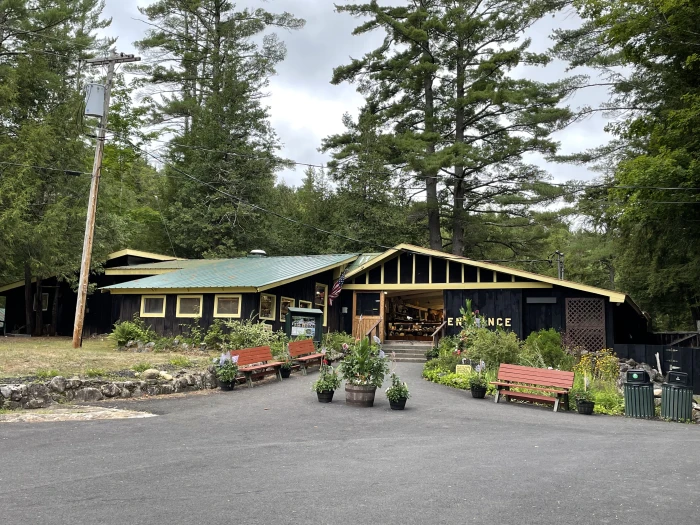 For more than 200 years, one family has owned this land and the business is family-run, with family fun in mind. Of course, the centerpiece here is the famous cave entrance, below the marble that makes an arching bridge that gives the attraction its name, but the entire area is genuinely exciting to explore. The self-guided nature trail allows visitors to have plenty of room to roam, to climb on rocks, wander past kettle holes (round pools in the rock created by tumbling boulders), and enjoy various views of the stone bridge, as well as climb into cool caves and under rock overhangs. Rather than send you straight to the stone bridge, the trail takes its time and lets you savor your time in the woods.
This is a place where your sense of wonder kicks into high gear. Wood and stone stairs climb up, down, and around massive stone outcrops and boulders, cool breezes waft out of darkened stone spaces, and you feel like a real explorer in a strange new world. The easy to follow trail feels very much a part of the scenery, letting you immerse yourself in exploring. Make sure to look up, down, and frankly everywhere: gorgeous examples of marble and quartz, including clusters of crystals, are all around. You just have to keep your eyes open.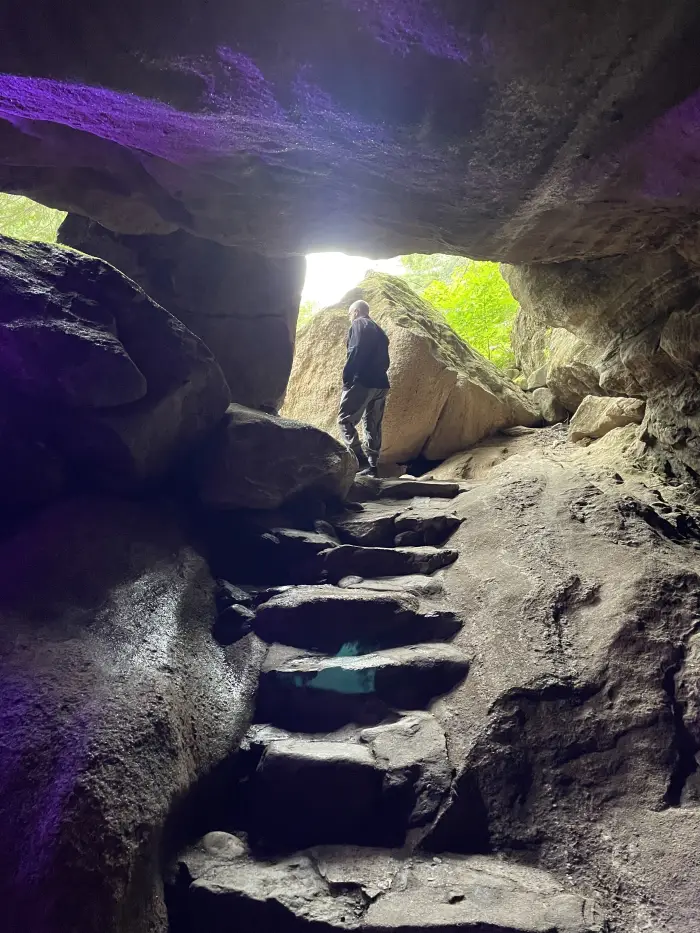 Along the way, signs and photos share information about both how the rocks came to be this way and the history of the location. At one time, a sawmill was located near the cave and logs were transported down Trout Brook. You'll learn about rockfalls and high water, fossils and the ancient sea that was once right on this space. It's part of the amazing, long geologic and natural history of the Adirondacks. It seems hard to believe, but the reason this amazing place is here is because of the massive pressure and strength of glaciers that once covered the land, as well as the constant work of water rushing over stone for millions of years. In fact, many of the rocks here are more than one billion years old. A long time for us, but geologically speaking it's a mere speck of time!
Fun fact: because of erosion, the unrelenting force of water, and other environmental factors, the rock formations and caves here are still changing!
The stone bridge hovers over the entrance to the largest cave on the property, and it is a sight to behold, from across the brook to the part of the trail that leads you down into the opening, the solid marble soaring overhead. I dare you to visit and not be astonished by the cave, by the fascinating of tons of rock looming over you. The stone bridge cave entrance measures an impressive 32' high, 166' wide.
Can you picture yourself donning a hard hat, gear to keep you dry, and crawling and scrambling deep into the cave? If you can, then the rugged Adventure Trail experience may be just the thing for you!

Please be aware that while you are here, you and your kiddos should watch your step. This is a trail that is very natural and very much a part of the landscape, so that means occasional tree roots and uneven stones. Wheelchairs and strollers aren't feasible for most of the trail, but many with mobility difficulties can take their time, be cautious, and enjoy this natural wonder.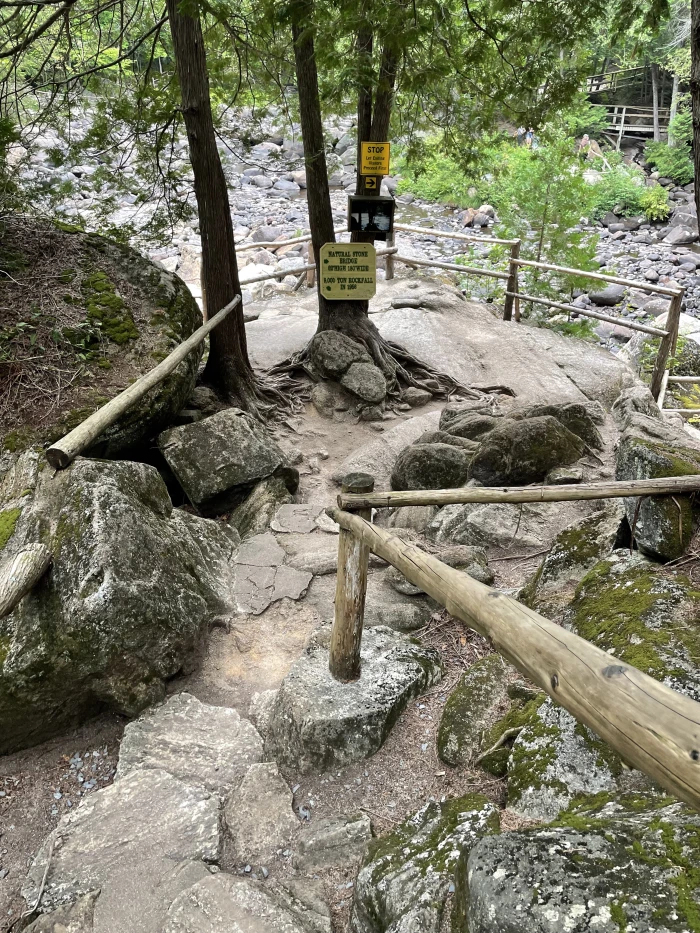 Since this is a family-oriented destination, there is even more to do beyond the nature trail! One of the most interesting aspects to me about Natural Stone Bridge & Caves is how easily the site combines science, nature, education, and fun. Kids of all ages aren't just looking at rocks, they get to see what a dinosaur dig is like, mine for gemstones, make jewelry, pop geodes, and so much more. Sit back, relax, and enjoy a PBS show about Natural Stone Bridge & Caves or wander through the native and heirloom gardens.
Of course, you do not want to miss the rock and gift shops! They're not just a great place to pick up a souvenir or unique memento of your adventure, but the shops are also full of eye-opening specimens of rock and fossils from around the world. I saw massive amethyst crystals from Brazil, fossils of long-extinct sea creatures known as ammonites, petrified wood, naturally fluorescent minerals, and large samples of minerals found right in New York state. My favorite part of the rock shop was purchasing a geode and getting to break it open with a special machine (supervised, of course!).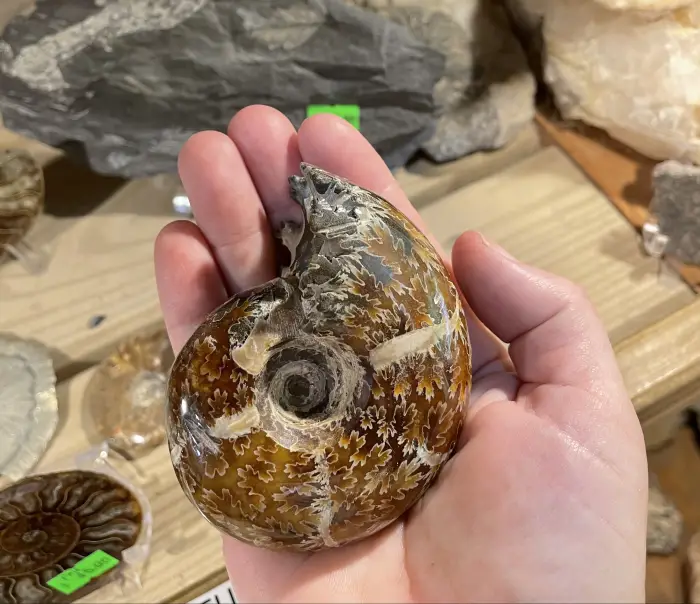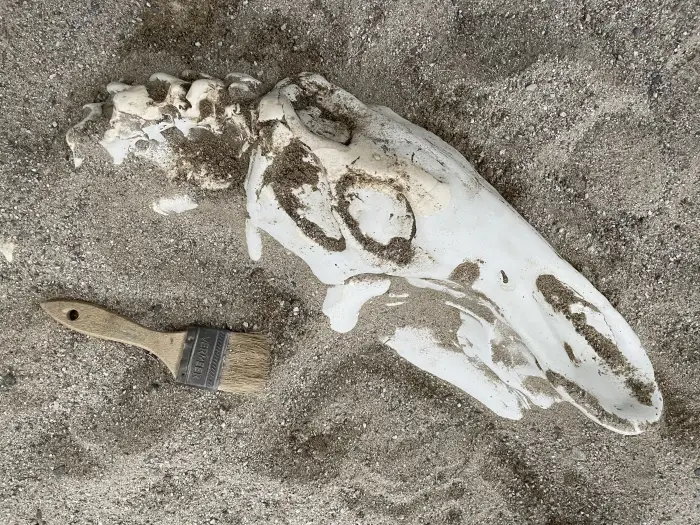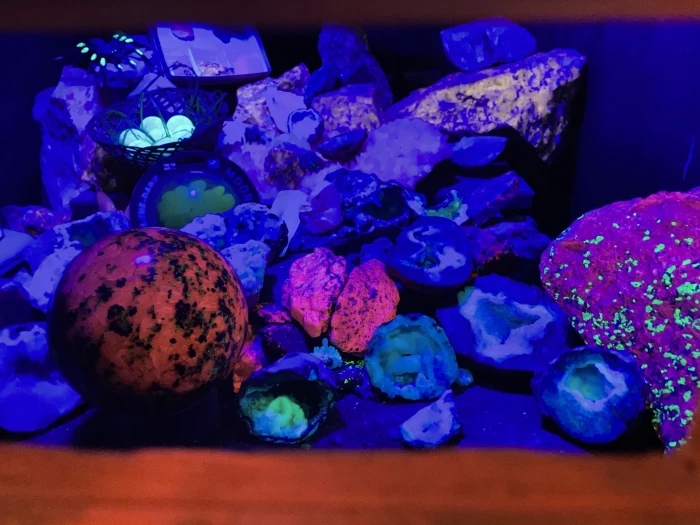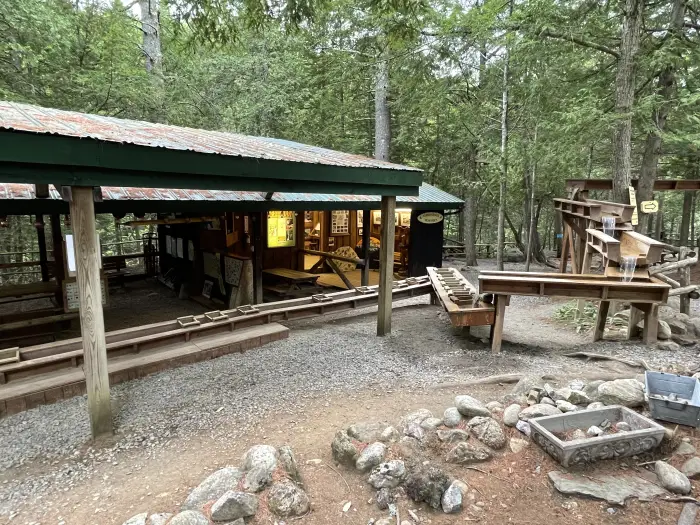 Also on site is a bouldering wall for kids to try out the magic of rock climbing. Kids are drawn to climbing on rocks anyway, so why not? Speaking of playing, Natural Stone Bridge & Caves also features a playground and disc golf, making it easy to spend a whole day here, having fun. Bring a picnic and savor summer, but be sure to save room for dessert: Stone Bridge Ice Cream is just a few miles down the road!
Complete your epic, memorable family adventure of caving and playing geologist by spending time in the natural scenery of the Adirondack Hub, where fantastic outdoor opportunities and small town charm happily mingle.