It's About Thyme for pumpkins
Pumpkin picking is the event of the season. While there may not be a red carpet, the pumpkins this year take the spotlight! It's About Thyme Farm includes a pumpkin selection that is off the charts, with red, green, yellow, and even white pumpkins to decorate your home or carve into! While the pumpkins are hard to miss, the farm also has an ample amount of apples on the property, ready to be picked. Venture across the farm's sprawling acres and search for the perfect patch, or the perfect treat! Not only is the farm a little oasis for the season's best produce, their farm store is healthily stocked with the tastiest treats and merchandise of the season. As if you didn't need more of a reason to visit It's About Thyme Farm, the farm is offering free donuts and cider Saturdays and Sundays all throughout the pumpkin picking season. Munch as you peruse the fields of pumpkins, or treat yourself once you've collected your pumpkin army! 

I pick, u-pick
When you arrive at the farm, you'll find glorious fields dotted with pumpkins all over! Combing through pumpkin patches is a must during the fall season, so roll up your sleeves and grab your loot. Think of all the pumpkin treats you can make at home! And what's better than your own homemade pumpkin pie? Your own homemade apple pie! Luckily, the farm also has plenty of delicious apples for everyone to take home, perfect for pies, crumbles, or maybe just a snack with lunch. Picking apples and pumpkins is a great way to help support local farms, and a sure way of knowing exactly where your food is coming from. Pretty neat!
P.S. While you're scooping your pumpkin, don't forget to harvest the seeds and throw them in the oven for a tasty snack that'll last until Halloween, or maybe just a few days.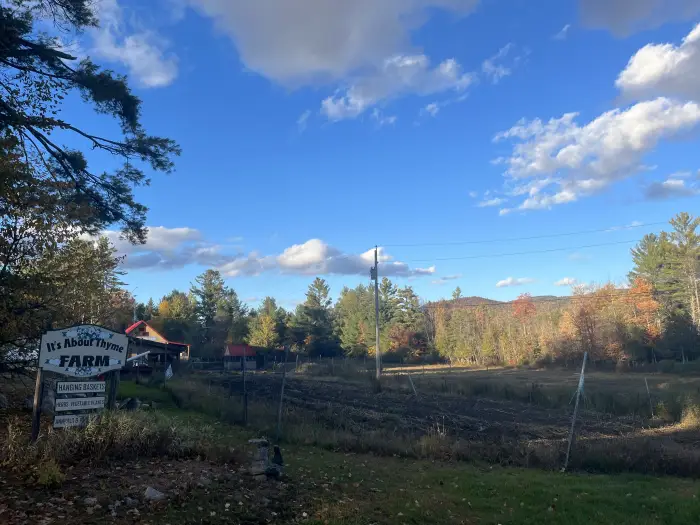 Fall florals
Mums are what makes fall sparkle. In all different colors and sizes, mums are the perfect addition to your front porch, the end of the driveway, or your business's fall display! The farm is fully stocked with all your mum needs. Choose from a variety of colors, and watch them bloom again and again! Mums look especially beautiful next to a nice pumpkin arrangement, so picking these guys up together is probably best. Some advice: as the nights get colder, you'll want to cover your outdoor mums at night in a blanket or towel, as fall nights are getting colder by the day!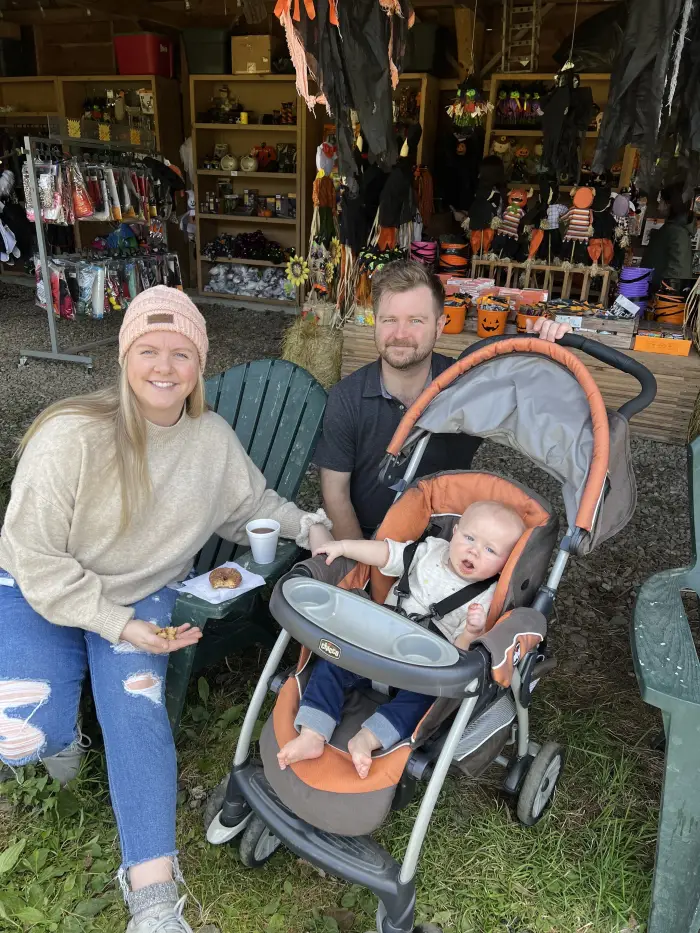 Halloween is here
Break into the spooky season this year with the Farm's Scarecrow Walks! Follow a trail full of mystery, spooky legends, and Halloween mishaps! You'll never know who you come up across. An adventure awaits full of scary skeletons and ghouls on your trail. Don't forget to get a picture at the end with the Farm's giant hay bale mascot. When you've made your way back from the land of the undead, check out the farm store for all your costume needs. Halloween is fast approaching, and what better way to prepare than with a costume, fast and simple!

Gift shop
When you're all pumpkin'd out, explore the farm's gift shop. Find the season's best in jams, baked goods, and locally made gifts! Every year you'll find new locally-made creations. This season explore blown-glass masterpieces! Choose from driftwood and glass sculptures, to intricately designed jewelry and dishware. Get lost in the intricate designs and unique shapes that each piece takes. These beauties are made right at the farm and are ready to become a part of your family! Prepare for the upcoming Christmas season with hand sculpted ornaments that'll light up the tree and the rest of your home!
Visit today
Gather your fellow pumpkin lovers, or apple lovers, or even donut lovers, and visit the farm today! You'll find everything you need for the fall season, all in one place. While you're in the Adirondack Hub, make sure to visit our neighboring towns, festive eateries, and gorgeous lakes! Take in all the fall season has to offer today.