It's time for our next adventure, and we know just the place! Cheney Pond is the perfect launch point for your next summertime adventure. From hiking to paddling to fishing and camping, Cheney Pond is a jack of all trades and perfect for everyone. It's just under a mile round-trip on an old access road so transportation of gear is a breeze. Cheney Pond is not just a destination for a single day; you may choose to continue on to Lester Dam (2.5 miles) and then, perhaps, on to Hoffman Road (7 miles). Discover the wonders of Cheney Pond and make unforgettable memories amidst the tranquility of the trail.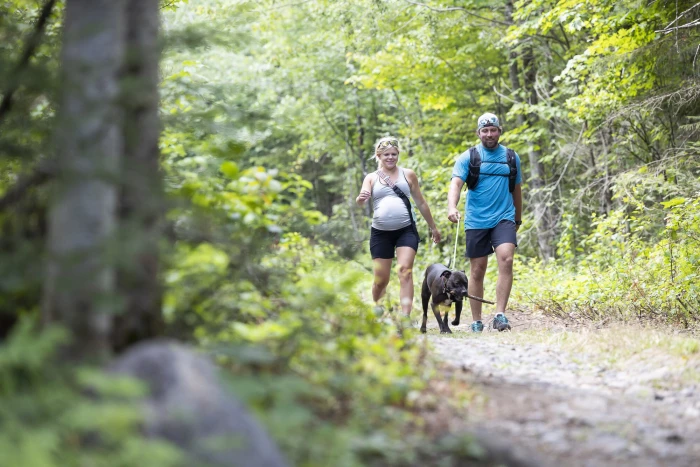 This hidden gem boasts an idyllic setting, surrounded by untouched wilderness and breathtaking landscapes. No matter the time of year, you'll find an array of exciting activities to indulge in. Embark on an easy hike, cast your line for a peaceful fishing experience, or glide through the calm waters with a paddle. 
How to get to your adventure 
To reach this magnificent destination, simply embark on a journey along Blue Ridge Road (County Road 84), starting from Exit 29 off I-87. After a scenic 13.4-mile drive, you'll find the trailhead parking area nestled on the left-hand side. As you begin your adventure toward Cheney Pond, you'll follow an old access road that, while technically passable, is not the recommended route. Initially, this access road may deceive you with its appearance of a well-maintained gravel path, but as you proceed, you'll encounter the natural elements taking their toll. Expect the occasional washouts, rugged ruts, and sections that transform into muddy stretches as the seasons change. However, fear not, for your efforts are rewarded as the pond awaits you a mere half-mile away!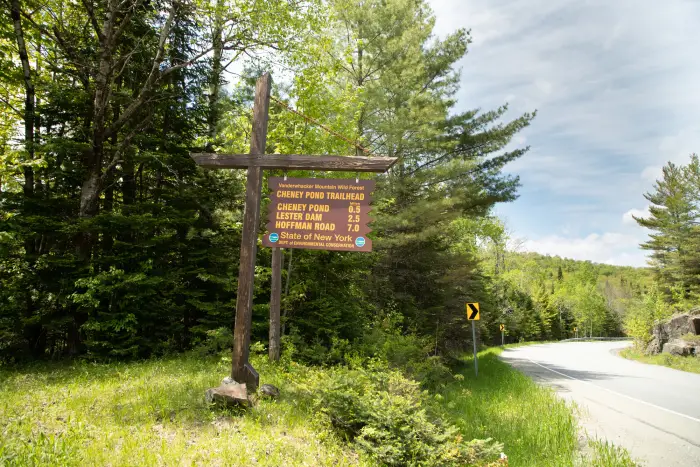 Where to go after the adventure
After you're done with your adventure to Cheney Pond, whether it be from enjoying a hike to the pond, paddling around the water and fishing, or enjoying the night under the stars by the campfire, there's more to explore around the area. There are two options after adventuring, you can head back towards North Hudson and make a stop at Paradox Brewery and grab a delicious pizza and a brew. Or you can head towards the town of Newcomb and stop in at the Newcomb Cafe and Campground for a hearty lunch and ice-cold beverage. Depending on the time, you can stop at the Lake Harris Lodge for dinner for an out-of-this-world meal and specialty cocktail. ALSO, they have some of the best desserts in all the Adirondacks so don't forget to have a sweet treat afterward, OR, start with the sweet treat! There's nothing wrong with having a chocolate torte before dinner, right?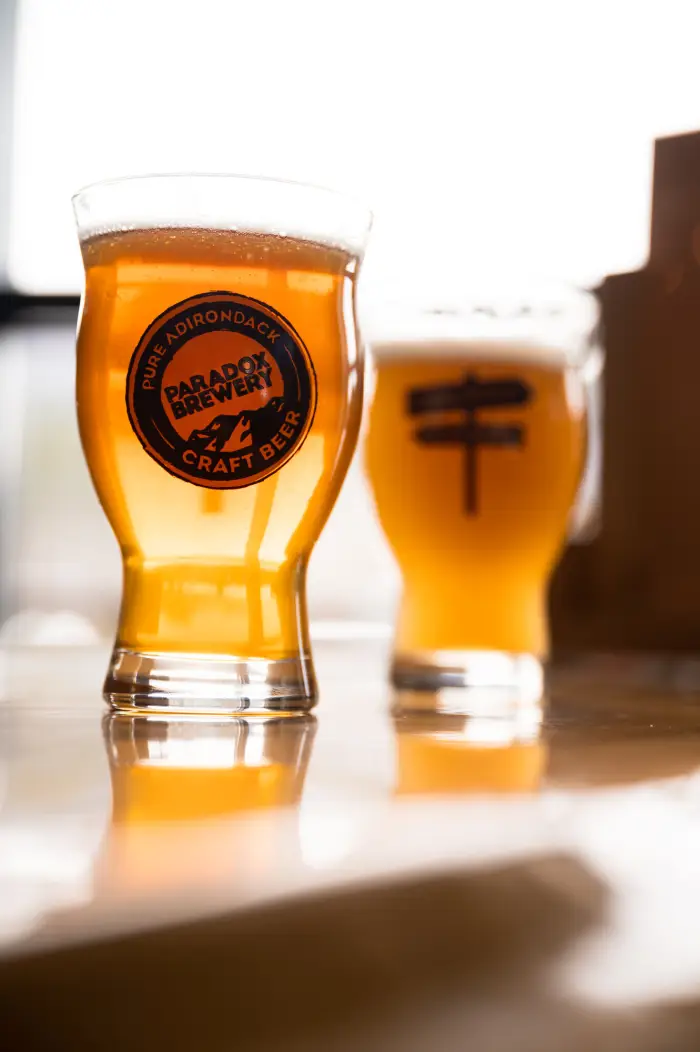 Where to go on your next adventure?
With hundreds of trails and ponds scattered in the Adirondack Hub, it's hard to pick where to go next, below we've listed five more trails or ponds to try out on your next adventure in the Adirondack Hub.
Balfour Lake- Perfect for fishing and paddling.
Henderson Lake- Perfect and easy hike on a dirt road, easy lake to paddle on. 
Challis Pond Trail- A slightly more difficult hike that leads to amazing views of the pond.
Big Pond Trail- Easy mellow hike in the woods perfect for adventuring.
Hammond Pond- The perfect hike to a great pond for fishing.