Summer Adventure in the Hub
We know, we know. Summer is all about soaking up all the time outdoors you can, whether that be visiting your annual campsite or trying something new and exciting. A "hub" is a center of activity, and the Adirondack Hub is no different. The Adirondack Hub is a basecamp, a gateway to epic, beautiful, and unique adventures that come in all sorts of shapes and sizes. There are canoes and peaceful lakes, boots, and hiking trails, gravel roads made for riding, and lots and lots of camping opportunities. Does that sound good to you? It sounds good to us!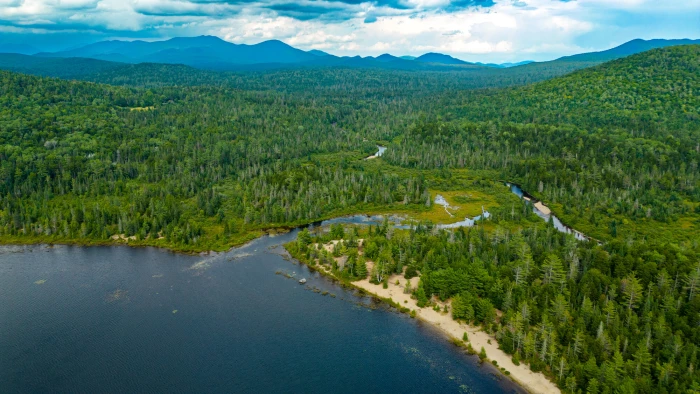 Hiking has been a staple of Adirondack summers for a long time. From mellow woods trails to rugged mountains, there are hiking trails in the Adirondack Hub for all ages and abilities. Want to experience the Adirondack Hub on two wheels? The roads here are low-traffic, winding, and scenic, even head off the road onto the gravel and dirt pathways through the forests. History and biking combine for the Annual Handlebarley Event. Hosted by Paradox Brewery, the end of every summer offers riders a thrilling road and gravel circuit. Travel through historic landmarks, and cap off the long journey with live music, pizza, and craft beer at Paradox Brewery.
If you like wilderness paddling, then the Adirondack Hub is the place to be! The headwaters of the Hudson and Opalescent rivers are really amazing, and should be on every paddler's bucket list. If you're up for a challenge this summer, why not try the Schroon Paddle Challenge?  How about lodging with a five-million star rating? Whether you're at a campground or want a more remote campsite, you'll sleep peacefully under the night sky. Tap into your wild side with the three designated wildernesses in the Adirondack Hub: the High Peaks Wilderness, the Hoffman Notch Wilderness, and the Pharaoh Lake Wilderness. Walk through history as you make your way around the Adirondack Hub, humans and nature have coexisted here for generations! 
Start planning
If you're ready for your next outdoor adventure, start planning a trip to the Adirondack Hub today!