Adirondack wilderness and wild places 
Did you know that the Adirondacks are home to some of the largest wildernesses east of the Mississippi? Across the entire Adirondack Forest Preserve today there are almost 1.2 million acres classified as Wilderness or Canoe and almost 1.3 million acres classified as Wild Forest. The Adirondack Hub is a great place to experience some of America's finest wildernesses, with three different Wilderness Areas and more wild places. That means there is a lot of room to explore!
Wilderness Areas have specific uses. By definition, a Wilderness in the Adirondacks is: "[...] in contrast with those areas where man and his own works dominate the landscape, is an area where the earth and its community of life are untrammeled by man--where man himself is a visitor who does not remain." That means the only recreation you can do here is under your own human power. Hiking, paddling, cross-country skiing: all fair game.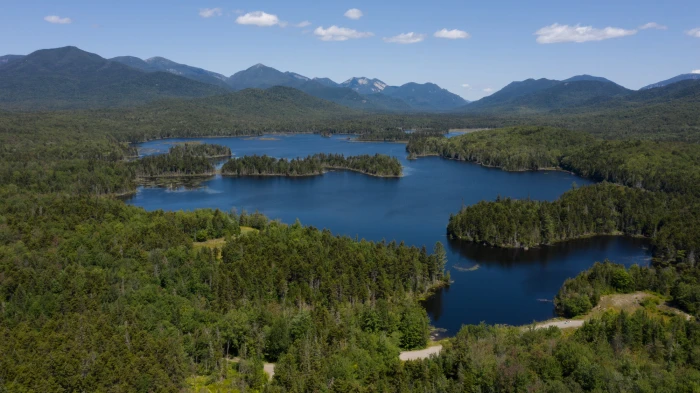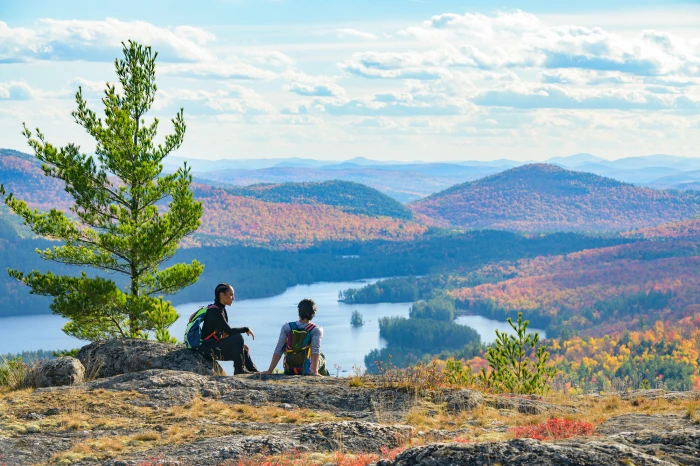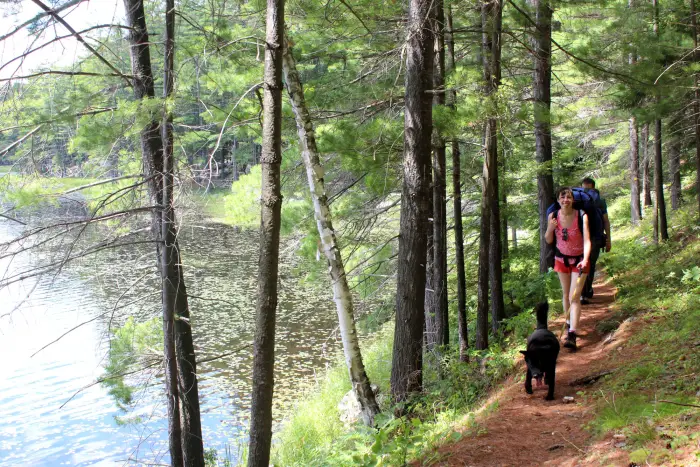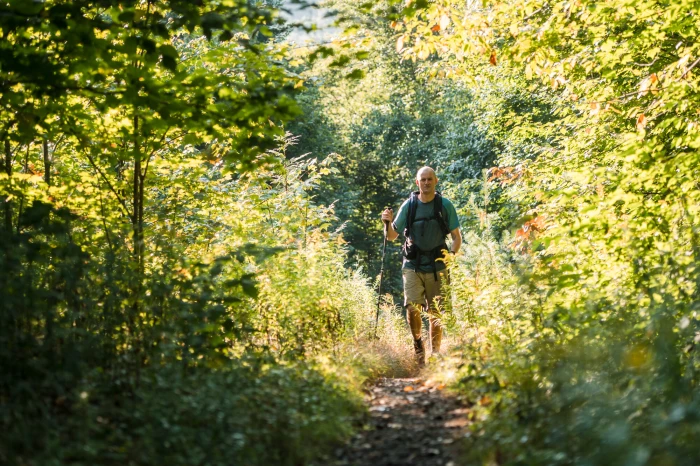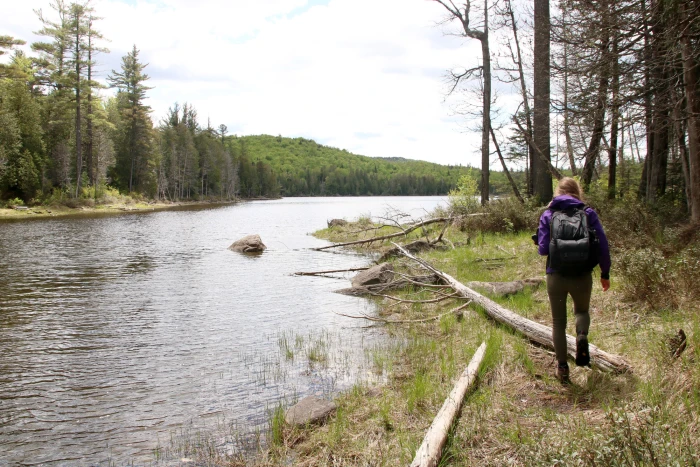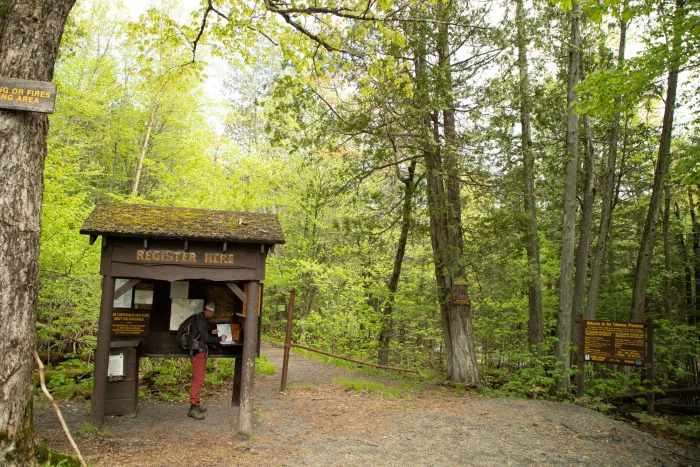 Pharaoh Lake Wilderness
The 46,283-acre Pharaoh Lake Wilderness is a forested wonderland with an abundance of lakes and ponds. There are over 70 miles of hiking trails, 38 designated primitive tent sites, 14 lean-tos, ponds for fishing, lakes for canoeing, and even some horseback riding trails. With over 10 trailheads and access points, this wilderness is prime for easy access. With so many campsites, many located near gentle bodies of water, this is the perfect place to spend a night under the stars. Hikes can be as long or short as you like, and still feel like remote wilderness.
High Peaks Wilderness
At over 275,460 acres in size, the High Peaks Wilderness is by far the largest protected wilderness not only in New York, but in the northeastern United States. As the name implies, much of this terrain is rugged, high mountains - the largest in the state! Popular with hikers, the High Peaks sees more visitation than other areas. However, the Upper Works trailhead in the Adirondack Hub is often quieter than trailheads on the northern edge of the wilderness. Plus, there's a new interpretive trail that shares the fascinating cultural and natural history of the area, helping hikers and visitors better understand the place they are visiting. 
Hoffman Notch Wilderness
The Hoffman Notch Wilderness is not the biggest wilderness area in the Adirondacks, but what it lacks in size, it makes up for in fascinating history, incredible forests, and outstanding opportunities for solitude. In total, it's 38,234-acres. To really drive home how wild this place is, there are only 15-miles of established trails in the entire Hoffman Notch Wilderness. If you're new to wilderness hiking, try the trail up Mount Severance. This is not a rugged, scary 20-mile hike. No, it's only 1.2 miles to the summit and is a great introduction to wilderness and wild places.

Adirondack Wild Forests
In the Adirondacks, Wild Forests are still natural places. They just allow different forms of recreation, like cycling and snowmobiling. 
The Hammond Pond Wild Forest is a lovely area, with plenty of trails that hikers of all abilities can venture down. Outdoor enthusiasts will find paddling, hiking and snowshoeing, boating, cross-country skiing, camping, fishing, and even rock climbing. The Vanderwhacker Mountain Wild Forest is almost 92,000 acres in size, and has plenty of room for a variety of activities: snowmobiling, hiking and snowshoeing, camping, fishing, paddling, cross-country skiing, birding, and hunting. Newly opened the public, the Essex Chain Lakes Complex has room for it all: hiking and snowshoeing, biking, camping, fishing, snowmobiling, horseback riding, cross-country skiing, and, with 18 bodies of water, paddling.

Get out there!
Ready to explore? Grab a map and compass, and let's go! If you want some guidance, talk to local experts who can help get you on the right path. The magic of the Adirondacks is the result of previous generations taking a long view and protecting the mountains, lakes, and rivers within the Blue Line. That tradition continues today as we support and encourage everyone to practice Leave No Trace ethics, which help protect the lands and waters of the Adirondacks. And in winter, it is especially important to come prepared and practice ways to Love Your ADK; the best way to avoid emergencies is to properly plan ahead and prepare for your trip.
Stay wild!