Submitted by guest blogger, Susan Repko
Who's here
The Schroon Lake community is a wonderful mix of people. Locals who were born here, retirees who moved north while their friends went south, and second homeowners who rush up the Northway on Friday nights. Some visitors have been on the scene for many years and others are delighted to discover our town. Schroon Lake is a wonderful place for family time. Children leave their iPads to jump in the lake, square dance with their parents, or put a puzzle together with a sibling. 
What brings you to Schroon Lake?
I enjoy asking visitors about what attracts them to our town. Several themes emerge — being close to nature, a slower clock, and quality time with family. My story echoes what many folks have told me: I spent such wonderful summers here in my youth that the Adirondacks kept calling no matter where I lived.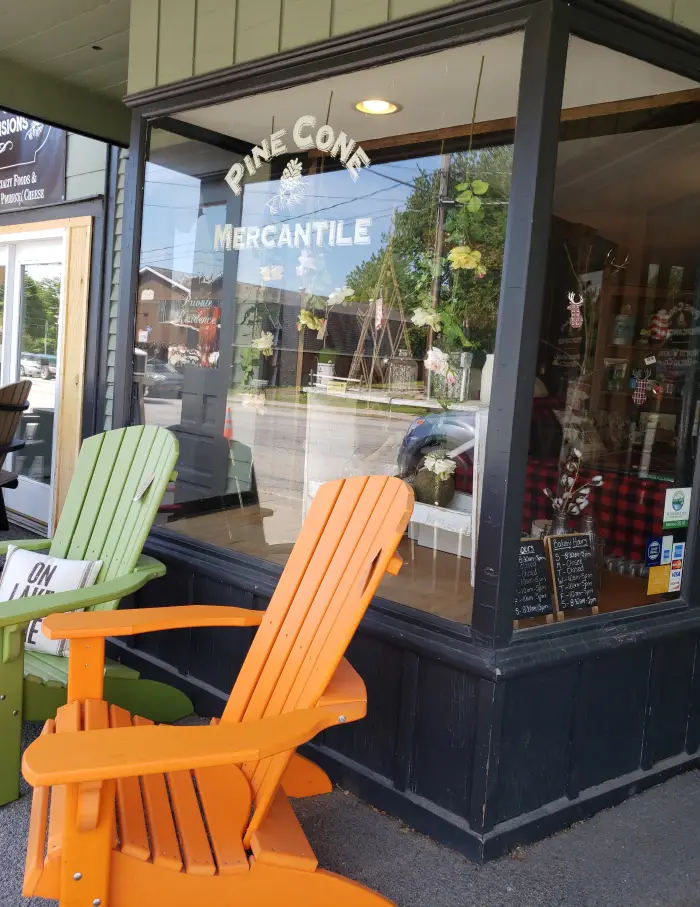 My husband and I finally made the move to Schroon Lake six years ago. Swimming in the lake with my grandchildren is just as much fun as when I was a child. We walk hand in hand down Main Street and stop at Pine Cone Mercantile for homemade cookies. I'm teaching the 7-year-old how to play pickleball on the new courts while his younger sister chases the balls with much enthusiasm. I'm betting they will want to visit Grandma and Grandpa even when they're teenagers to water ski or hang out on the beach with friends. 
In love with Schroon Lake
Liz and Mark have their two little girls, aged 7 and 10, and live near Poughkeepsie. They head north to Schroon Lake for long weekends throughout the year. Liz was happy to share why they love Schroon Lake. 
"This is a gorgeous area and we feel that we disconnect from the craziness at home. It's like stepping back in time," Liz said. "We can relax and have special time with the girls. This is a wholesome environment and the town is doing an excellent job in revitalizing it. There's so much to do during the summer — boating, swimming, eating at the restaurants. Our daughters enjoy the beach and the playground that overlooks the lake. We especially like the community events, such as the 4th of July celebration and the Lions' Garage Sale."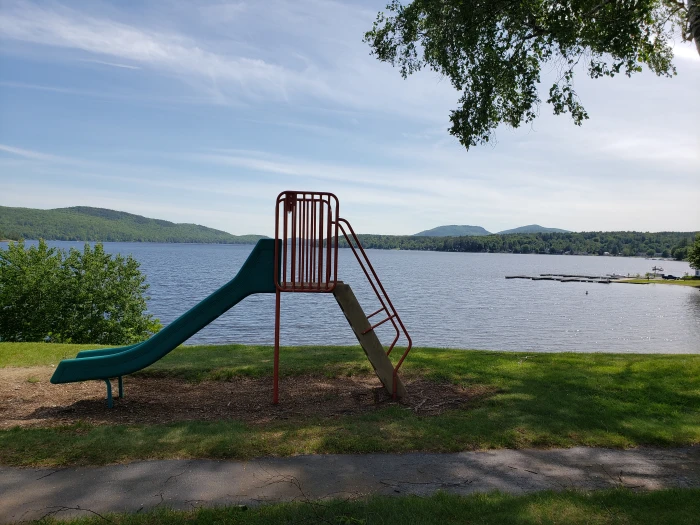 Jennifer, Blake, and their 8-year-old daughter, Cate, live in Albany. They have enjoyed day trips and weekends in Schroon Lake since Cate was a baby. They love relaxing in the white Adirondack chairs that line the beach while their daughter swims with friends. 
"Schroon Lake is not commercial at all and the scenery is breathtaking. The local people are wonderful and care about the town and environment," Jen said. "As soon as I step out of the car, I notice that the Adirondack air is pure and crisp — so different than the air in Albany."  
Jen and Blake feel they can unplug from their devices and relax.  They shop in the quaint shops on Main Street where Jennifer purchased a Christmas ornament in the shape of an Adirondack chair. According to Jen, it has a special meaning to them since it brings back the wonderful memories of Schroon Lake.  The family also enjoys going to the public library and purchasing used books in the bookstore.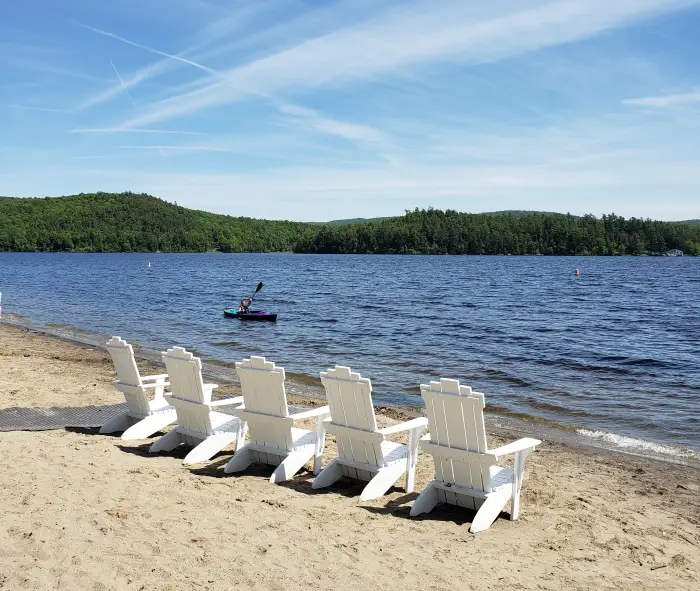 Alice and her husband live near Albany and bought a second home in the village where they hope to retire in six years. 
"This is a nice community with less traffic and a slow pace", she said. "The public beach has a beautiful view and has lifeguards. The village location is convenient and walkable."  
Alice enjoys kayaking and swimming on the lake. She likes to chat with people on the beach and notices that they come from all over.  Her family found Schroon Lake when they were on their way to Canada and fell in love with the area. 
Dave recently moved here after spending several years in Europe. After researching lake areas around the country, he and his partner decided on Schroon Lake. Dave explained, "We were drawn to the area because of the quality of the lake, lack of over-development, proximity to a good airport, quality healthcare, strong sense of community, and availability of cultural, historical, and social activities." 
I think Dave said it all!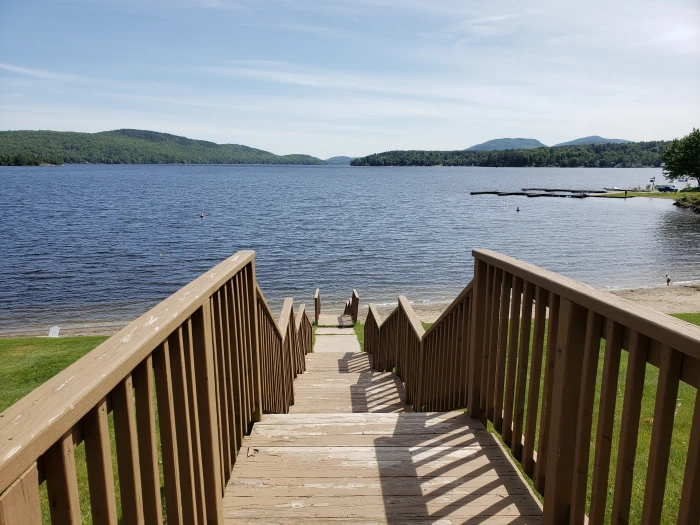 Plan on a visit
I agree that Schroon Lake is a classic Adirondack community surrounded by a wilderness paradise. We invite you to spend time in our town, at the great restaurants, inns and cottages, and shops. Local folks can be spotted by their Adirondack Marathon T-shirts, leisurely walk into the Post Office, or cheerful "hi" to you on Main Street. Everyone is welcome here.