"When despair for the world grows in me/…I come into the peace of wild things/who do not tax their lives with forethought/of grief. I come into the presence of still water./…For a time/I rest in the grace of the world, and am free."
-Wendell Berry, excerpted from "The Peace of Wild Things"
Whenever the opportunity to write about "wellness" arises, I try to seize the opportunity. That isn't because I find wellness particularly interesting — although I do, indeed, hold immense interest in wellness of the mind, body, and soul — but, rather, because it forces me to pause and reassess my own life. How is my stress? Have I been practicing self-care? Have I been actively carving out space for myself to embrace joy, movement, or stillness? Just about every time, I realize I would benefit from more intentional wellness. There are a number of ways I embrace self-care and wellness, but, like Wendell Berry, I consistently find peace amongst the wild things. April is National Poetry Month, so it seems quite fitting that Berry's poem, "The Peace of Wild Things," immediately comes to mind.
The above words first entered my life as I approached the end of my senior year in high school. Now, I will admit the slightest part of me was biased towards Berry's "Peace of Wild Things" because we shared the same last name. As an eighteen-year old, I thought that was delightful. But Berry's sentiments about finding peace in the stillness of nature, especially during times when life seemed too much to bear, was a catalyst to reconsider my relationship with nature, a relationship that is now central to my identity. The outdoors had always been my space for recreation — bike rides, playing tag, soccer matches, and pick-up basketball games while inhaling puffs of CNY pollen. But prior to reading "The Peace of Wild Things," I had never considered the outdoors as a place for stillness, for refuge, for healing. And, as our dear friend Robert Frost wrote, "that has made all the difference."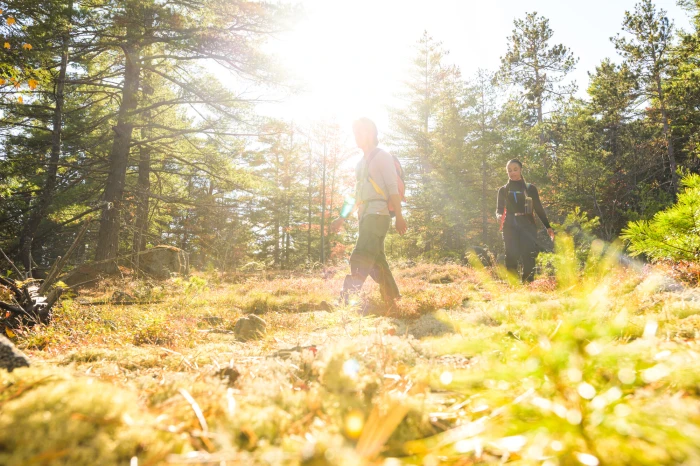 Studies have proven that time spent in nature provides cognitive and psychological benefits. The 6.1 million acres of the Adirondacks hold seemingly endless opportunities for immersing oneself amongst the flora and fauna, and the Adirondack Hub is no different. Below you will read some of my favorite wellness activities and where to enjoy them in the Hub.
Read a book by the water
I love to read, but I especially love reading outdoors. There is something about the sound of the wind rustling leaves, the birds chirping, and water gently caressing the shoreline that allows me to quiet the mental chatter and feel at peace.
Minerva, NY offers a terrific, scenic, and quiet aquatic spot to bring your favorite book. Rankin Pond requires a 0.3 mile hike along a gentle trail to reach this perfect wellness destination. Bring a lightweight chair or a blanket, choose the spot that calls to you, and enjoy. If you have a lightweight boat that you can carry, you will be treated to peaceful, calm, sheltered waters sure to calm the soul.
Go for a walk or a run (or a ride!)
It's no secret that physical health and mental health go hand-in-hand. Movement releases endorphins and dopamine. Endorphins and dopamine result in feelings of joy, pleasure, and happiness (as well as improve focus and memory). Win-win! Some people prefer walking to running, and some prefer running to walking. Either way, your endorphin-dopamine release awaits!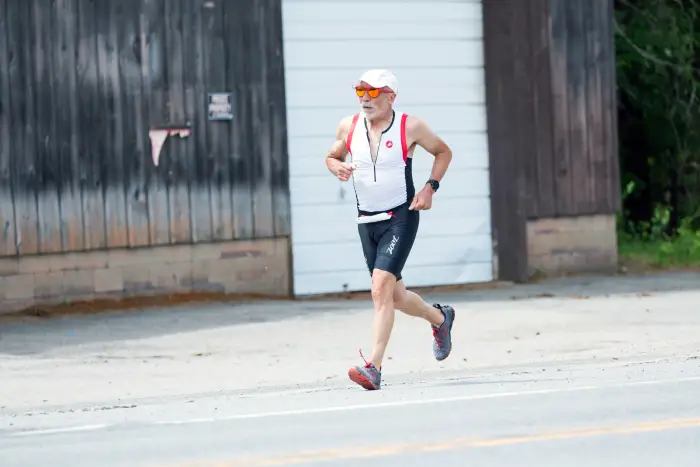 If you are looking for a goal to help motivate, Schroon Lake, NY is home to the marathon distance festival in September. The festival includes a marathon, a half-marathon, a two- and four - person team relay, a 10k, a 5k, and a 1k. Whether you are a runner or a walker, the marathon distance festival is a perfect event to choose a fitness goal that works for you! This year's festival takes place from September 17-18, 2022.
Prefer traveling the world on two wheels rather than two feet? Schroon Lake is an outstanding and scenic destination for cycling enthusiasts! In fact, every region in the Hub has opportunities for a cycling adventure. Be warned — there are some serious hills throughout the Hub, but if you're up for the challenge, these routes are hard to beat!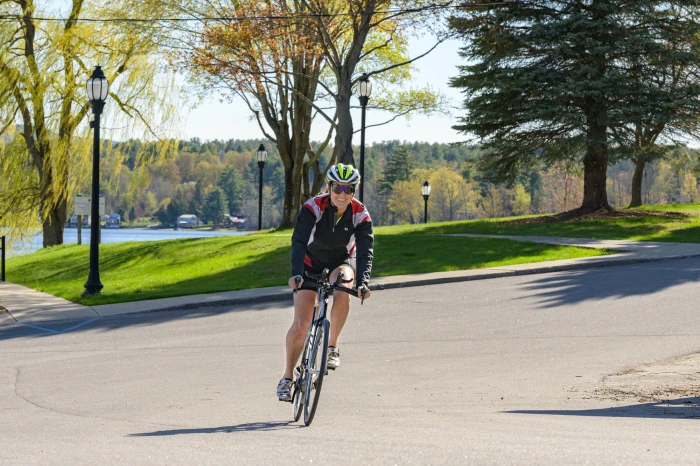 Enjoy some comfort food (and buffalo sightings!)
I love food. A lot. Exploring new cuisines is one of my favorite ways to unwind and focus on something that isn't the never-ending to-do list we all experience on a daily basis. North Hudson, NY is home to Frontier Town Gateway. In addition to being a spot with great history and plenty to explore, Frontier Town also offers tasty food and beverages to enjoy during your visit. If you come on the right day, you can attend a Bollywood Night and enjoy delicious Punjabi food! If you haven't tried it, you are missing out. And if you have, it's time to go back to those delicious flavors you've been craving since your last visit!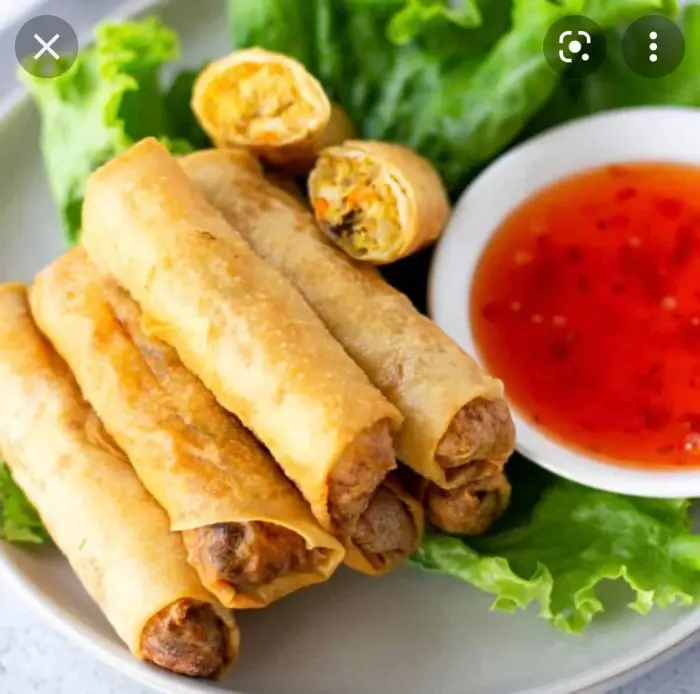 While you're in town, you have to make sure you visit the Adirondack Buffalo Company. While I have never read research connecting buffalo sightings with improved mental wellness, I know my heart is happy whenever I am near wildlife. Seeing as how "buffalo sightings" are far from your typical Adirondack experience, taking a moment to see these beautiful animals for yourself is well worth the trip!
Treat yourself to a unique lodging experience
Sometimes a change of scenery and surroundings is all you need to feel more at ease. Whether a vacation or a staycation, the experience of packing a bag to stay elsewhere triggers something in my brain to be a bit more focused on myself and those I am with. That said, bells and whistles in a hotel have never been my cup of tea. I appreciate them, of course, but my splurges tend to go towards the experiences rather than the lodging. If I have a safe and comfortable environment, I'm happy. Camping has become one of my favorite lodging options of choice. I've had chances to go glamping and often scoffed at the opportunity (see above statement regarding splurging on experiences vs. lodging). Dear reader, I will be the first to admit I was wrong.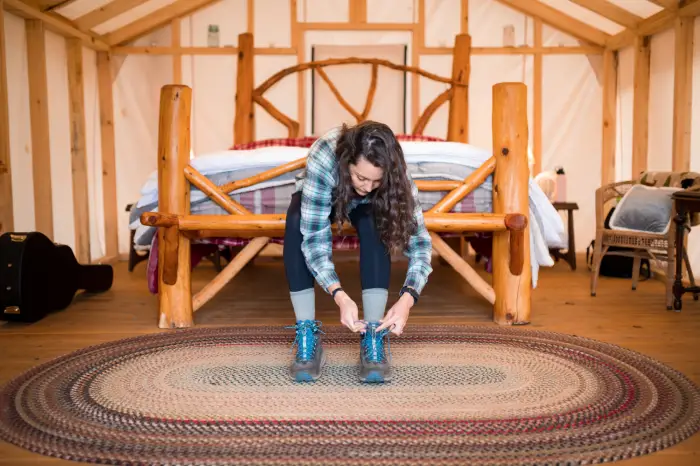 The Lake Harris Lodge offers glamping, and it is so much more than simply lodging. It truly is an experience, and one I recommend to anyone and everyone. I enjoyed myself so much that I wrote an entire blog dedicated to my becoming a believer in the glamping life. To those who were like me — or, how I used to be: don't knock it until you try it!
---
No matter where you go in the Adirondack Hub, you will find plenty of opportunities for rest, relaxation, and wellness. Plan your next visit to the Hub and enjoy your rejuvenated getaway!