"Food is a central activity of mankind and one of the single most significant trademarks of a culture."
- Mark Kurlansky
"What's your favorite ice cream?"
"What's your favorite movie?"
"What's your favorite book?"
"What's your favorite band?"
Questions such as these have always been impossible to answer, at least in my mind. How do you pick one ultimate option, one superior to all others? There's just too much pressure to choose THE option, so I often resort to providing a "Top 5" list. But there is always that option here and there that consistently ends up in each of my Top 5 lists. Ice cream? Soft serve chocolate and vanilla twist with rainbow sprinkles. Movie? Forrest Gump. Book? Fahrenheit 451. Favorite band? The Beatles (okay, I will say on the record that The Beatles is the greatest band of all time, and Geoff Emerick is the greatest sound producer of all time). 
I was recently asked what my "Top 5 list of all things in life" would be. Without hesitation, I said, "I have no idea, but I know 'food' will always be on that list."
I love food. I love eating it. I love cooking it. I love learning about it, experimenting with it, combining it, trying it, receiving it as a gift, smelling it, sharing it, reading about it…the list goes on and on. But food takes an especially important role in my life as I am Asian-American, and Korean food has been a staple in my life, the life of my family, and our loved ones. My friends request that I make "the delicious spicy Korean beef dish," bulgogi. Both my mother and I shared a litmus test of whomever I was dating based on whether or not he could handle the spice and tang of kimchi, a spicy, fermented cabbage. (Side note: my fiancé loves kimchi.) Yaki mandu — dumplings — are life. Eating Korean food, cooking it, and sharing it is a central element to my connection with my Korean heritage. So when the opportunity arose for me to write about a man named Mo from Pakistan who shared Punjabi food with people in North Hudson, NY, I leapt at the opportunity to meet someone who also uses food as a way to share culture and build community with others. 
Muhammad "Mo" Ahmad was kind enough to sit for an interview as I learned about his life in the Adirondacks, how he brought Bollywood Nights to the Frontier Town Gateway, and his plans for the future in the Adirondack Hub.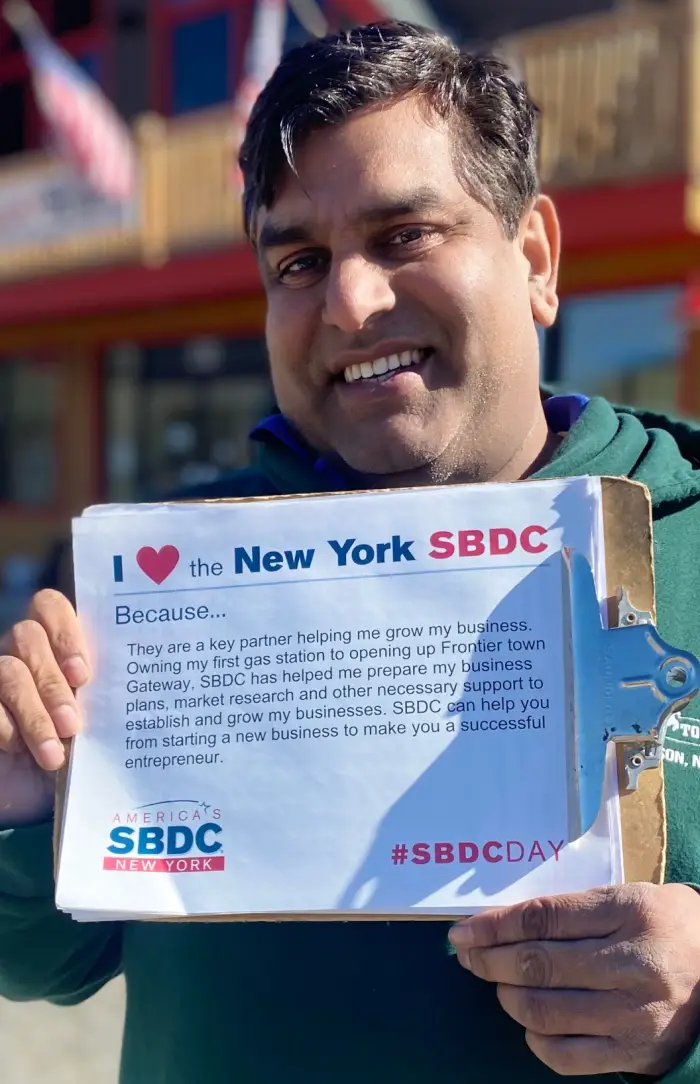 Thanks for meeting with me Mo! Before we talk about your Bollywood event and your work with Frontier Town, let's get to know you. Tell us: who is Mo?
[laughs] Well, my full name is Muhammad, and people call me Mo. I am originally from Pakistan. 
I came to the Adirondacks back in 2006. My first gas station was in Schroon Lake. That gas station used to be a garage, not a convenience store. It was closed at the time, and that was my first opportunity to come to Schroon Lake. That was a tough period. Renovating and starting a new business in a small town — it takes a lot of time! It's tough. I had a few partners, but they left, one by one. It was too cold for them! [laughs] And there wasn't a lot of social life. But I stuck around and made friends, and I just loved it here.
So then in 2014, the Exit 29 gas station was another place that had been abandoned for over a decade. I got the opportunity to renovate that, and it has been open since the end of 2014 right across from Frontier Town.
How did you start getting involved with Frontier Town?
When I got the gas station at exit 29, I dreamed about this big building [the current location of Frontier Town], but I could not afford it. It was for sale for a long time, and I wanted to do something with it. I wanted to make this something special for people to come out and enjoy everything we offer.
Eventually, I was able to purchase this property as my own. I was able to clean it up and open a restaurant with a coffee shop and a retail and supplies store. My future plans are to have a proper events center. We've already had two successful car shows, one being with the North Hudson volunteer fire department. They were shocked at how many cars we had at Frontier Town! There were so many people there.
People have come back and been so emotional at what we've been able to accomplish. I mean, their childhood was here, and they used to come to this same space so it really brings back a lot of memories for them. It feels good when people come in and share stories from when they were kids. So my intention is to have memorabilia and to have a special space where people can come in and see those memories. People have been already donating memorabilia to me — just giving it to me — because they thought it was the best place for those items and where they are meant to be. So we have them for the past generations to remember and for future generations to know what it once was.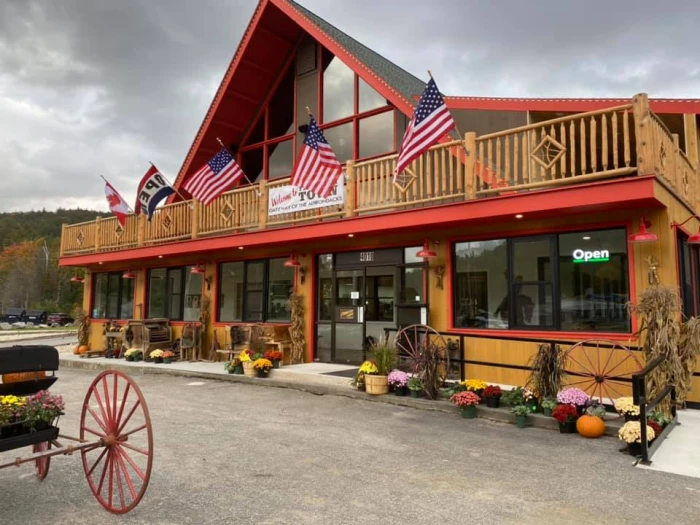 Are you doing this for the long haul?
Yes, definitely! We have big plans to bring life back to this exit. It will not only help North Hudson and Schroon Lake, but the whole region. We can be a launching point for the eastern side and the southern side of the High Peaks.
For someone who has never heard of Frontier Town in their life, how would you describe it?
I can start with my own example! When I was working at the gas station at Schroon Lake, I was not from here, had never heard of Frontier Town, didn't know what the history was. So one of my employees said to me that she was "going to Frontier Town." So I'm wondering, you know, that there must be another town like North Hudson, just another small town where people live. [laughs] I had no idea what Frontier Town was. Then, I learned that Frontier Town used to be a theme park with this great history. But now, with social media and everything, people are talking about where it was and where it is. So for people who do not know about Frontier Town, there should be some sort of information center. I actually plan to have our own visitor center that gives information about Frontier Town as well as other attractions.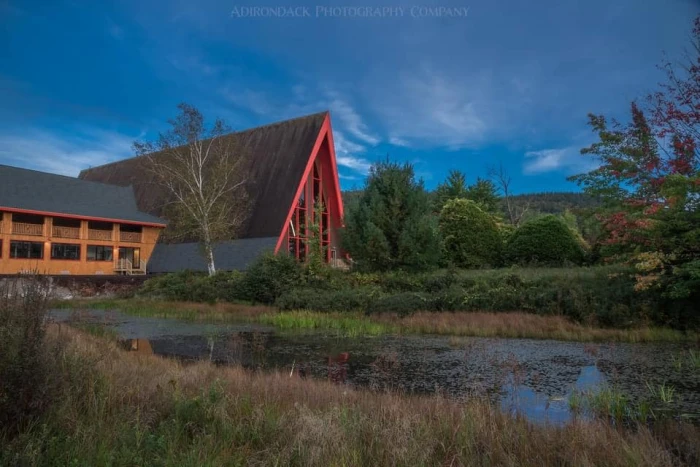 One of your recurring events is "Bollywood Night." What would someone coming to Bollywood Night at Frontier Town be able to expect?
Well, first of all, Bollywood isn't just one night — it's recurring on a regular basis because so many people come to this area and they want that food, and there's not much food like that around here and [other regions of the Adirondacks] to offer. There's restaurants in Lake George, but those people are coming north, too. There's just no other halal food in the whole region. [Note: halal is Arabic for "lawful" or "permitted." In reference to cuisine, halal food is considered a dietary standard as prescribed by the Qur'an.] So that lets us provide services to people here looking for halal food.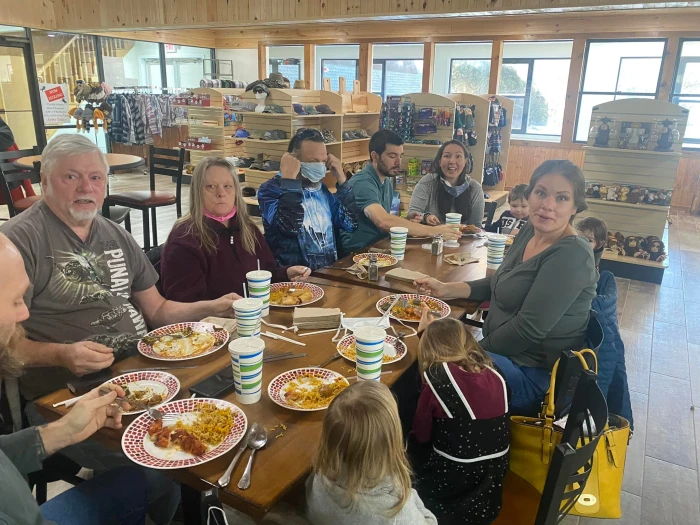 When people think of the Adirondacks, things like hiking, biking, and skiing come to mind. "Bollywood" is not the typical go-to of things you expect to experience in this region. For these Bollywood events, the idea of food and culture are so closely engrained to one another. What are some traditional dishes that are served and people can look forward to eating? And forgive me, you will probably have to help me with how to spell them correctly.
Of course! So for traditional dishes we offer — I am from Punjab, Pakistan, so the dishes we offer are from that region. So in different regions, the same foods are cooked differently. So for what we serve, traditional Punjabi food has more spices so things are more flavorful. Not spices as is "hot" spices, but as in spices just to make it really flavorful Our most popular dish that we offer is butter chicken.
Oh! I can spell "butter chicken."
[laughs] It's a mild dish. It's really creamy. For people who have never tried curry, butter chicken is a really great place to start. Your tastebuds can then grow with other dishes.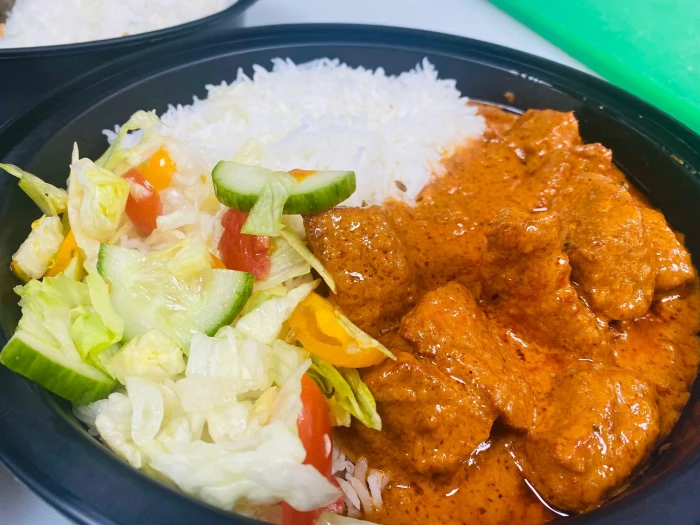 We also have chicken curry, and then we have biryani which is a dish with rice and chicken cooked together. That is definitely one of the favorite dishes back home. It is a very famous dish. People who like rice will like it. 
We have dishes for vegetarians like chana, but we call it lahorie chana here. Lahore is the city where I am from, the second biggest city in the whole country. So we call our chana lahorie chana. So that's a dish where chickpeas are cooked in our stock and served with a lot of spices, and that's cooked differently than they are cooked in other regions. 
Another dish we have is palak paneer. Palak is a ground spinach, and paneer is Indian cheese. It's a very creamy and nice dish that can be eaten with naan or with rice. 
Well, now I am hungry! So you have the food portion happening on these nights. What else happens at one of these evenings?
Right now, we don't have other things going on outside of the food and playing music in the background. We hope that, in the future, we can have larger gatherings to really celebrate the culture properly and serve things the way we serve over there [in Pakistan]. So for now, what we have starting off has been amazing. It has been and still is our busiest event. People just love to come up and try something different. 
I would imagine that a lot of people who've attended this event have not had prior exposure to Punjabi cuisine. 
Yeah, I would honestly say about 70% of the people we have come in have never had experiences with this kind of food! And they like it! We've had very good feedback. They have never had a chance [to try this]. They are not going to go from up here down to New York City just to have this type of meal. So we are giving them the opportunity to try it right in their own backyard. If people are living in larger cities, there are all sorts of opportunities to drive to these kinds of restaurants. But we are giving people a chance to do that up here.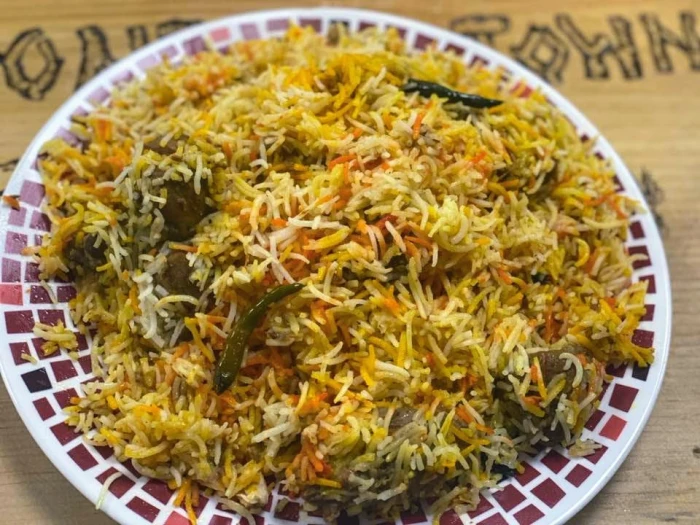 Were you surprised by how well-attended this event has been?
Oh yes, definitely. The first few weeks, the only thing we advertised through was Facebook. That was it. The people knew about it either through word of mouth or by sharing the event online, and people were really excited about it. Everyone was supportive and came in numbers. It reached the point where I actually had to tell people that we didn't have stuff! So that was in October. Then, of course, there are the campers at that time who are around — just so many people — and things slow down in winter because the season is just tough. There aren't as many people who are out and traveling, so we are doing it once a week right now. But once schools are out, we will be doing this at least three or four times a week on a regular basis. 
When does this event take place, currently?
So it's every Saturday. We originally used Thursdays, but now we have switched it to Saturdays just because a lot of people couldn't make it on Thursdays. But, we are going to be going back to Thursdays. This is a temporary move. The goal is to get it to Thursdays, Fridays, Saturdays, and Sundays.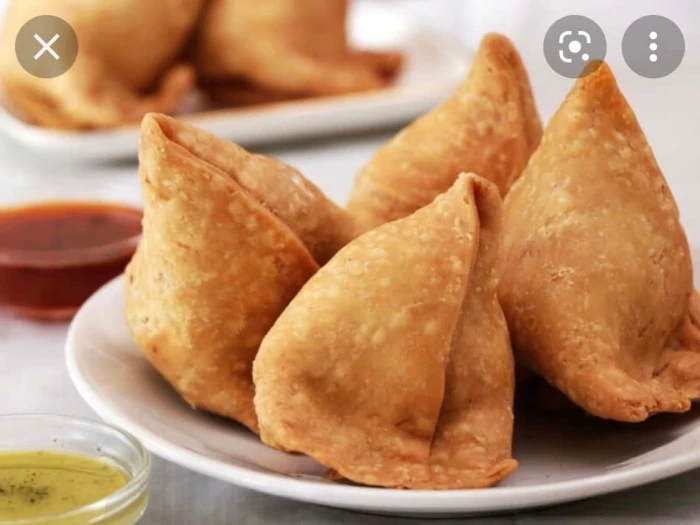 Does the event always start at the same time?
The event runs from 3:00 to 8:00 p.m. We just have the restaurant open during those hours and people come and go. It's not like everyone comes at the same time [laughs]. But some people decide to just order food to take home, and others sit within the restaurant. People order their dishes and pay for meals, just as they normally would with a restaurant. 
You've brought so much of your culture to the Adirondacks. What is some of the Adirondack culture that you've adjusted to? Aside from the cold — that's a huge adjustment for anyone, no matter where you're from but especially from Pakistan!
Oh yeah, [laughs] the winter and the cold — definitely. But for me, just coming from a different background and a different culture…it was difficult because there were things like the food — there wasn't any cultural food here when I first came to the region, so I was just cooking for myself and was just eating my food. But honestly, I love it here. It's just so beautiful and the people are nice. Everyone has been very welcoming. I love the mountains, the lakes, the rivers…I love it.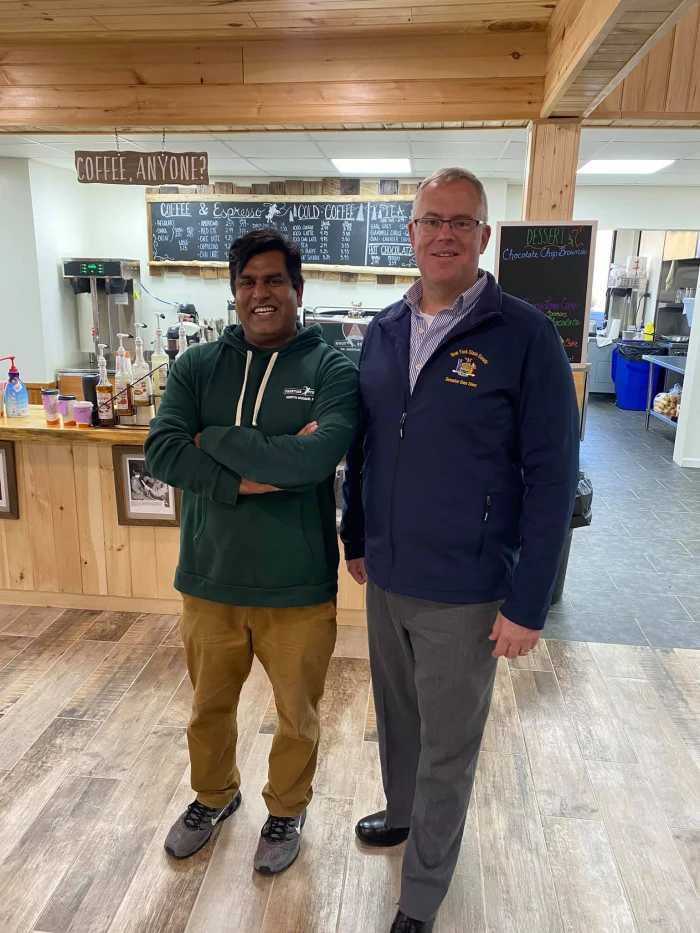 Is there anything you would like to add before we say farewell?
I'm very appreciative of the support I've gotten from the local community and surrounding towns. So many people have come to support my business and my efforts, and I truly just want to thank them. And hopefully they continue to support future projects that I do on this property. It is a fifty acre property with three-quarters of a mile of river front. There's just so many opportunities here. 
---
Before your next visit to the Adirondack Hub, make sure you go to the Facebook page for the Frontier Town Gateway for the Bollywood Night schedule and plan your trip accordingly! And don't forget to say hi to Mo while you are there!