Summer is coming to an end and fall is fast approaching, the leaves are beginning their transition, mornings are colder, and nights seem to get here faster. Without a doubt people want to soak up whatever summer and warm weather that might be left. Luckily, in the Adirondack Hub the summer does not stop in August! We have a huge lineup of events happening this September to keep you busy and entertained the whole month long. 

TR Weekend 
If you've ever heard of Newcomb I can almost guarantee you've heard of Teddy Roosevelt Weekend. For such a small town, they had a big impact in American History that many don't know about. Every year in September the small Town of Newcomb comes together to celebrate their undying love for our 26th President! A celebration of Teddy Roosevelt's journey out of the High Peaks Wilderness in Newcomb to the White House following the assassination of President William McKinley. As a "Newcomber" myself I must admit I know more about Teddy Roosevelt than any other president or even historical figure!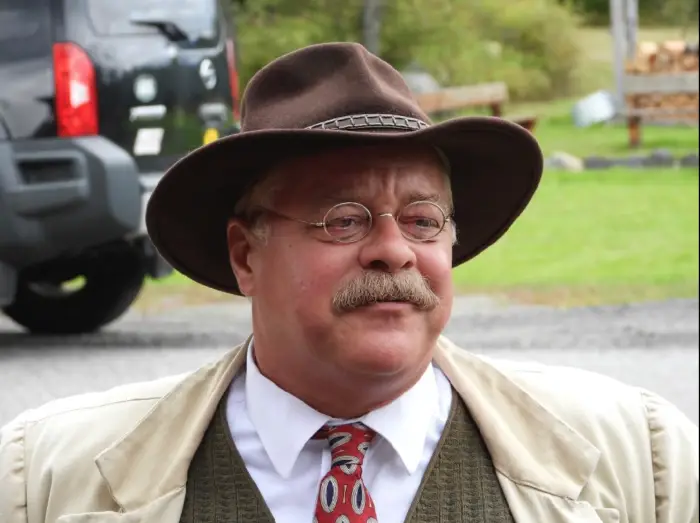 The weekend is kicking off with countless historic events to take you through the President's historic ride. Interested in talking to Teddy Roosevelt (aka Joe Wiegand)? Stop by Newcomb Central School and enjoy a one on one conversation with Teddy Roosevelt and Prof. Roy Ginsberg. Perhaps you're more hands on and want to experience the same trip Teddy Roosevelt did? Sign up and take a bus tour of his Midnight Ride to Presidency.  The tour takes you from the MacNaughton Cottage to the North Creek Train Depot with stops along the way, like lunch in Minerva. The tour will encompass the historic ride Mr. Roosevelt took all while being narrated by Teddy Roosevelt. Reserve your spot today!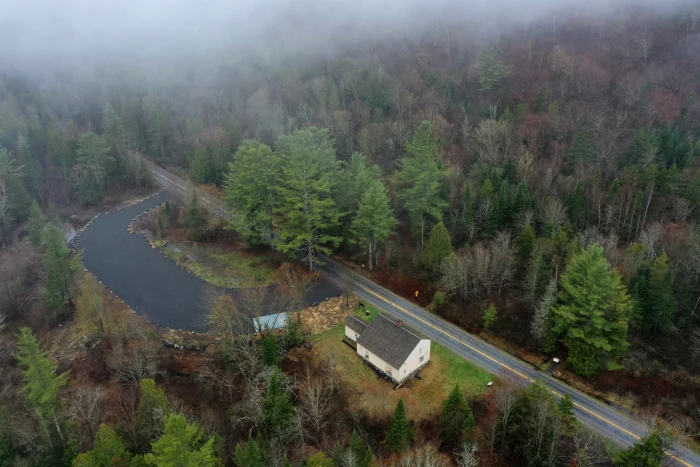 Without a doubt TR weekend is the premier event for the Town of Newcomb, for over 20 years now they have been celebrating and perfecting the weekend.  They now include different events for everyone, there's a craft fair, woodsman's scrimmage, kid's fishing tournament, Ty Yandon 5k race, Santanoni wagon rides, golf tournament, "Tea" with Teddy for the younger kids, "Teddy" and the Black Bear at the AIC, live music, good food and so much more for everyone to enjoy. Make sure to stop by and enjoy the festivities. It's sure to be historic.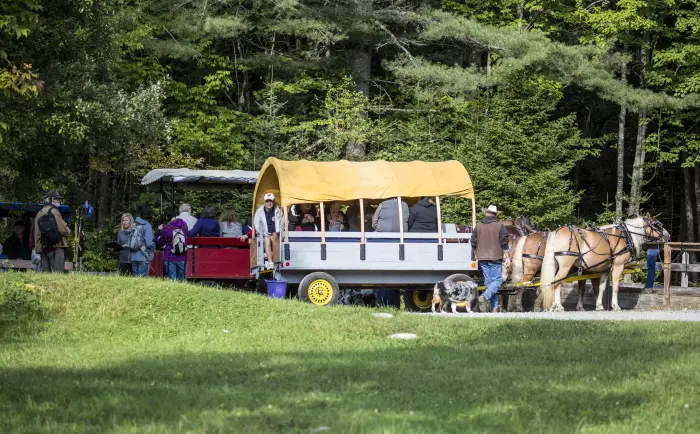 Minerva Irish Day Celebration
Gather around! The Town of Minerva is hosting their 2nd annual Minerva Irish Day celebration. Join the town in celebrating their Irish roots. Did you know that Minerva was referred to as "Irishtown" in reference to the large settlement of Irish immigrants in the 1800's! So now, every year the town comes together to celebrate, and they want you to join! September 10th is the day! The town has storytelling, games, live music, food vendors, and good times.  They will have performances by the Hill Country Cloggers, Men O' War Balladeers, Dan Berggren and so much more. Stop by and come and enjoy the live music and entertainment as well as food and fun!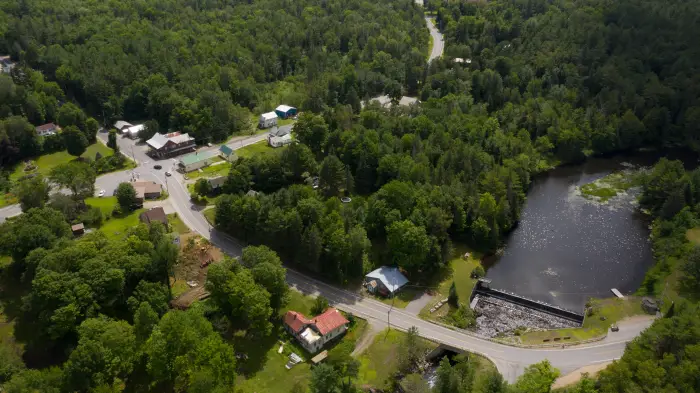 Adirondack Marathon Distance Festival
Calling all Runners!! Now I am not a runner, but if I were to choose a marathon to participate in, the Adirondack Marathon Distance Festival might just be the one. Running through the beautiful Town of Schroon Lake is sure to put a smile on your face no matter what. Looking over at the crystal blue lake to your right, enjoying the late summer early fall breeze while enjoying the changing of the leaves, sounds like an absolute dream. For nearly 26 years runners from all over have been gathering in Schroon Lake to enjoy the ADK Distance Marathon.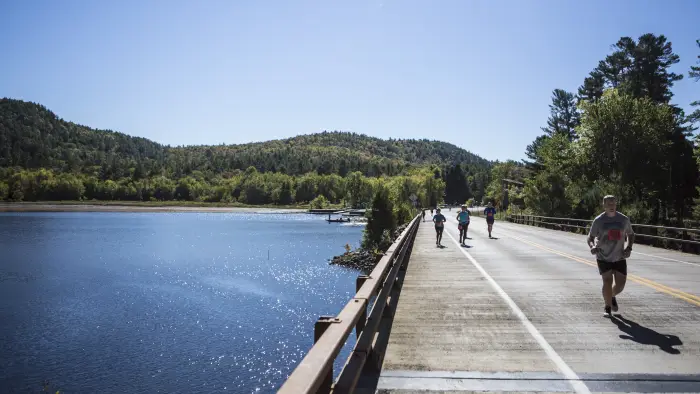 So mark your calendars for September 17th and 18th and plan your next race. There is something for everyone. On Saturday there is a 5 &10k race plus a Kids Fun Run. Then on Sunday, they have included the marathon, half marathon, and 2 & 4 person relay run around the beautiful lake. Of course an Adirondack Marathon Distance Festival wouldn't be complete without the Paradox Brewery waiting at the finish line to help you celebrate! Register for your race today!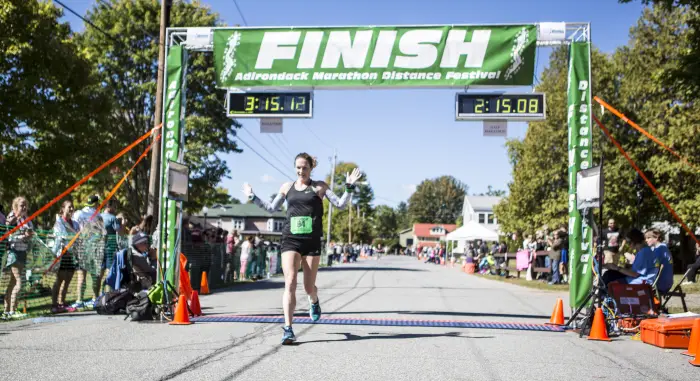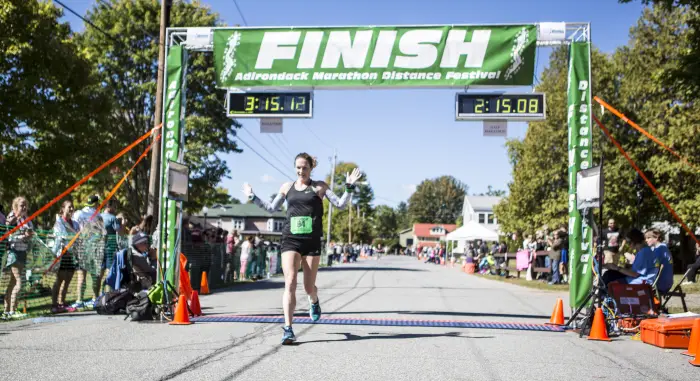 Bike ADK: Handlebarley 
Picture this, it's a cool September weekend. The leaves are starting to change, the summer traffic has slowed down, the smell of autumn fills the air, you're unloading your bike off your car and a cool breeze sends a shiver right down your spine, welcome to Handlebarley! A fall gravel cycling tour hosted by Paradox Brewery that's sure to fulfill your 2022 bucket-list! Primarily located on rural southern Adirondack backroads that have seen more animal traffic than human, Handlebarley is the perfect fall cycling get away.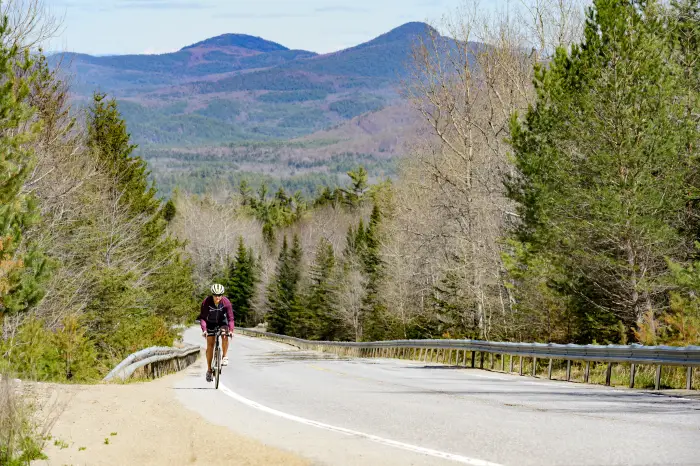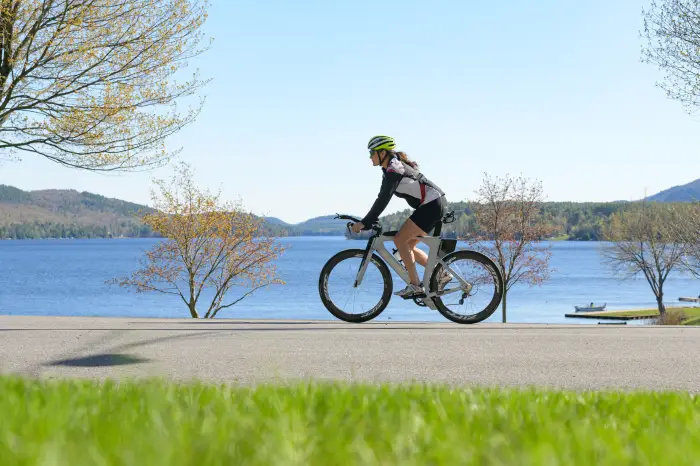 The 2nd annual ride, hosted on September 24th, is to include the 42 mile original route as well as a new 20 mile loop around the Elk Lake Lodge. Along the route there are two well stocked rest areas, one in Moriah Center and the other in the historic town of Ironville. Along with the ride, you will be able to stop and enjoy different historical buildings and areas, including entry to the Penfield Homestead Museum. The route is well thought out, beautifully landscaped, and adventurous for everyone to enjoy. To help celebrate your ride Paradox Brewery will be serving delicious pizza and ice cold craft beer. Be sure to stick around afterwards to enjoy the live music and company with good friends! Register to ride today!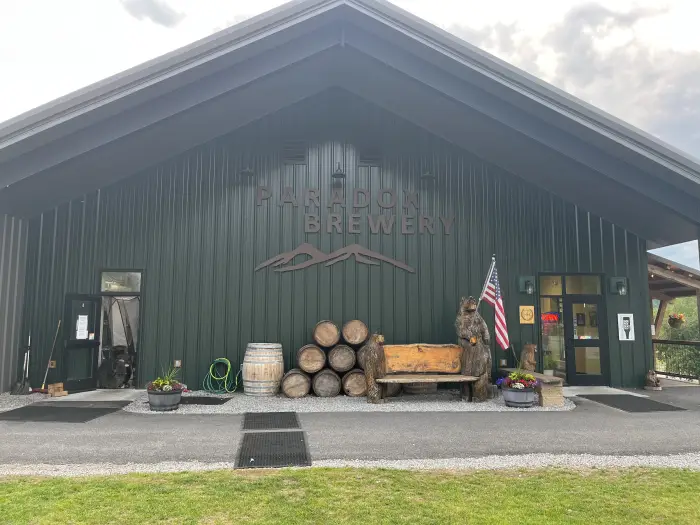 The winter months come a lot faster than we would like to admit. So nows your opportunity to take advantage of all the fun outdoor events (that don't require 5 layers of clothes) happening before we're buried by the winter snow! There are many other events happening in our region throughout September and October so make sure to check the calendar and sign up for emails to receive the latest news on events!