It's easy to find something to do in the Adirondacks, especially if you like being outside, but it can be hard figuring out where to begin. If you're traveling with the family, that can be even more difficult as differing ideas converge on what makes a fun day a fun day. Yes, it's beautiful here — the question is, what is the best way to experience it and make a range of ages happy? Keep reading to find out!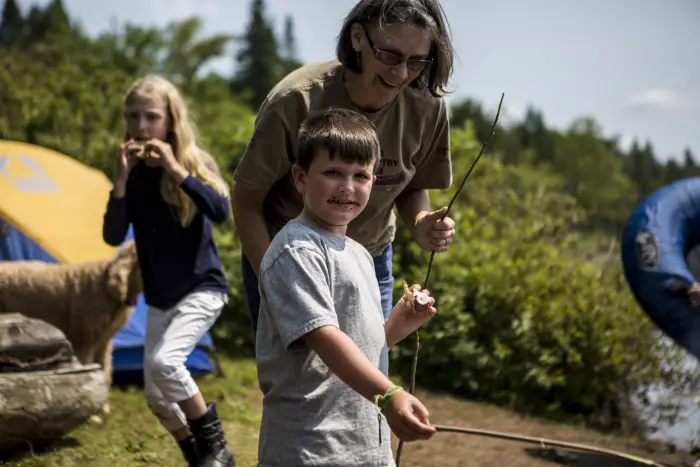 Hit the beach
A large sandy beach on the edge of a glistening Adirondack lake that's ringed by mountains. Need we say more? Pull up a blanket and enjoy the sun, go swimming (there are lifeguards on duty), lounge or dive off of the floating dock, go fishing off the nearby docks, and then head out for ice cream when it's all over. The Schroon Lake Town Beach is located right downtown, so it's super accessible and if you forget something — or if a certain somebody starts to get cranky — there are options for fixing the situation close by. There are also beaches in Minerva, North Hudson, and Newcomb, all perfectly family-friendly and sure-fire summer hits.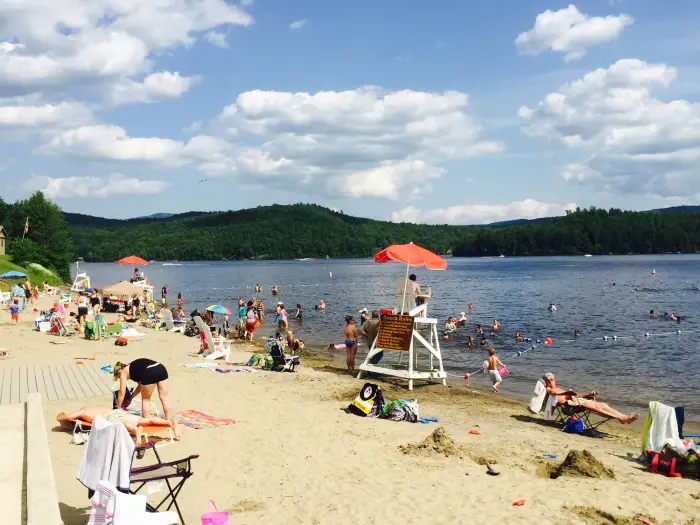 It's time to camp!
If the kid in your family loves setting up tents in the living room, why not start a summer tradition of camping in the Adirondack Hub? At all our campsites, all the rooms are rated five-million star. Camping doesn't have to all be hiking miles into the woods to remote campsites. There are RV parks and maintained DEC campgrounds to cater to different preferences. There is even glamping! Your options are virtually limitless. Let the Common Loons and owls sing you to sleep after an evening by the campfire. (Don't forget to pack the s'more ingredients!)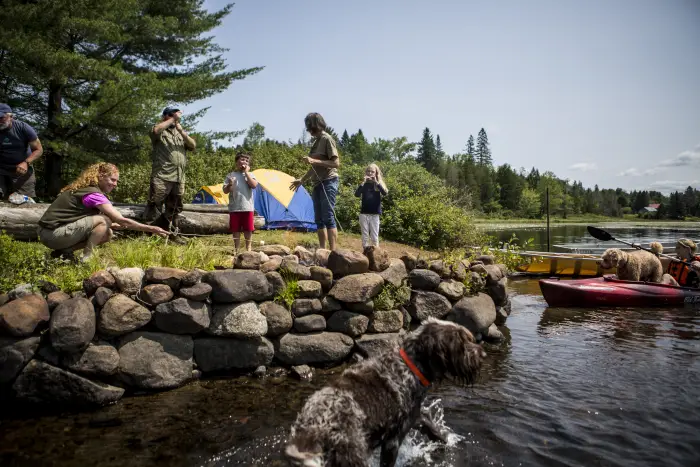 Take an easy hike
Going hiking in the Adirondacks is like eating Buffalo wings in Buffalo or a Philly cheesesteak in Philadelphia — it's just what you do. That said, hiking isn't the easiest activity, so the best way to get the little ones into it is to take them up a mountain they can easily conquer. There's no guarantee they'll be hooked, but giving them a taste of success is a great way to hedge your bets.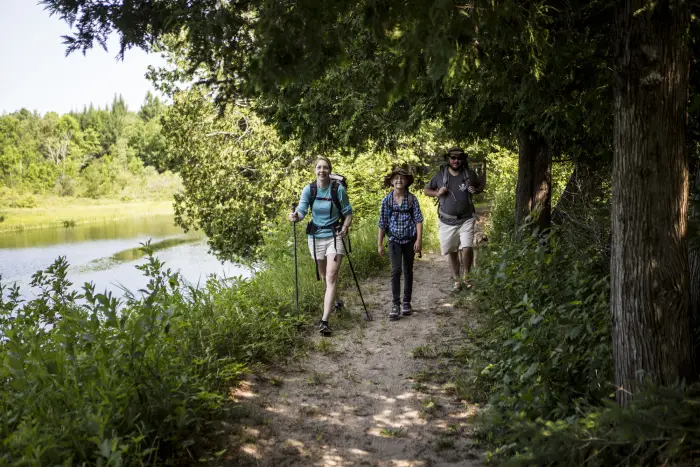 The Schroon Lake region is the southern access to the High Peaks, but if you're traveling with kids it's probably best to steer clear of the bigger mountains until their legs — and tolerance for walking great distances — are ready. You're in luck! There are a lot of shorter trails to get you on the trail.
Mount Severance is the first hike for a lot of people, and with good reason. It's short, it never gets steep, and the view is phenomenal. If that trek goes well, consider Goodnow Mountain. It's longer and taller than Severance, but it's still on the easy side as far as mountains go, and the 360-degree view from the summit fire tower is magnificent. 
For mellow trails that wind through the woods, try the Adirondack Interpretive Center at Newcomb on for size. Lovely paths can lead to great discovery here! It's a wonderful natural history playground.
Your canoe or kayak awaits
There are a lot of paddling options in the region, but quite a few of them require a short portage to reach. If you're really adventurous and you have the right gear, the nearby Essex Chain Lakes Complex is well worth your time. Its 19,600 acres and numerous lakes and ponds make it a paddler's (and camper's and hiker's) paradise. Just be sure to consult a map and don't be afraid to hire a guide or ask for advice before setting out.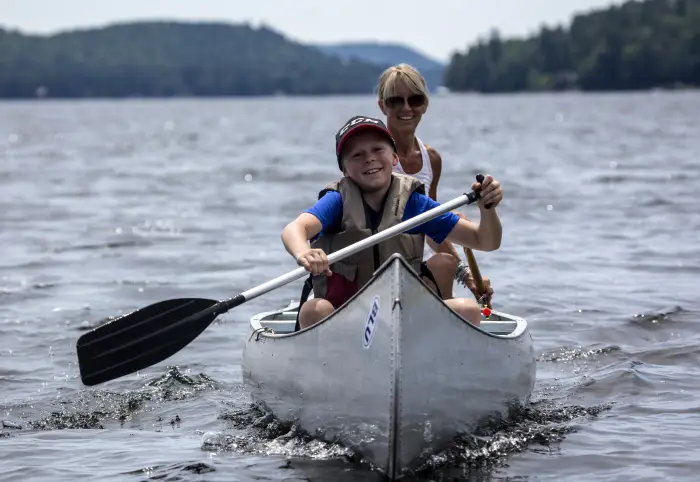 If you're with family, you might want something a little closer to town. Schroon Lake, anyone? We've already mentioned how big and beautiful this lake is, but what we haven't gotten into is how perfect it is for paddling. Launch right from town and paddle the shoreline for mountain views and a chance to see all kinds of wildlife, like ducks, bald eagles, and loons. For an extended adventure, keep paddling south to explore the Schroon River. If you need gear, you can rent it in town, too, making it even easier to try paddling, even if it wasn't part of the original vacation plan!
There is even family-friendly smaller ponds in the area. Courtney Pond sits right by the road and it's small size makes it less wavy - perfect for young ones who might just be getting used to being in a boat!
---
Of course, the best thing about all of these options is they are close to town, which means food and a place to stay are never far!