Picture it: it's 1952 and you're headed to the Adirondacks to visit Frontier Town for its grand opening on July 4. Until the late 1990s when it closed, this amusement park in North Hudson, New York drew thousands of visitors on weekends. Families would come from all over the country to see what was happening in the Western-themed park. (Much to the delight of the children, it was usually a staged robbery or rodeo.)
I drove by Frontier Town in 2015 only to discover a ghost town. (Ironically, I was on my way to another famous ghost town, the abandoned community of Adirondac.) The buildings, signs, and memorabilia were all being reclaimed by nature. Most noticeable from Route 9 was the A-frame. 
Flash forward to 2021, and one ambitious man is breathing new life into this once popular corner of the Adirondacks. Muhammad "Mo" Ahmad, who owns the Sunoco gas station across the street, is not sitting idly by. Mo renovated the A-frame and opened the Frontier Town Gateway on September 25, 2021. I recently had the opportunity to sit down with Mo and learn about the project, and what he hopes to accomplish in the future. With a new DEC campground and sparkling new additions to public lands, North Hudson is making a new name for itself. Welcome to the new Frontier Town Gateway!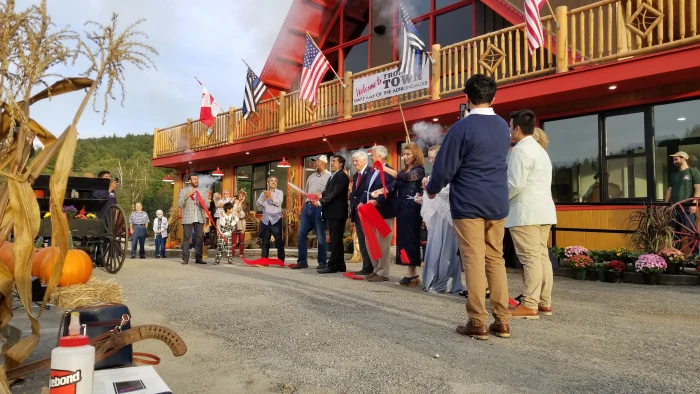 ---
Can you give a little background? Who you are, where you're from, etc.
I was born in Pakistan. I came to the United States in 2002. I lived in the New Jersey/New York metro area until late 2006 when I started renovating my first gas station, Schroon Lake Sunoco.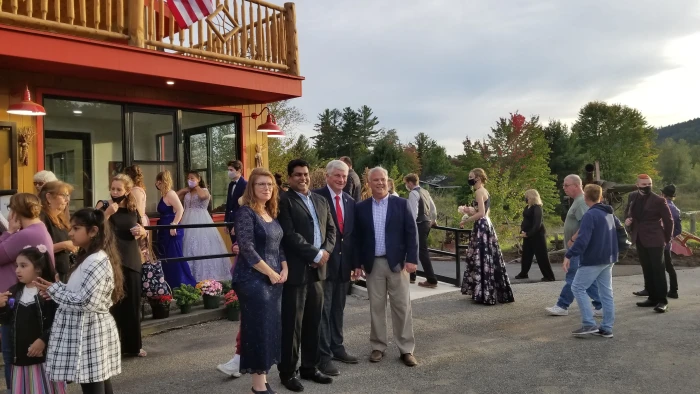 Why did you choose this location? Why North Hudson?
I bought my second gas station from an Essex County tax auction in April 2014. It was abandoned for over fifteen years. I renovated it and the business was opened in December 2014. I chose the North Hudson location because it is easily accessible from the Northway and there is a big stretch without any services north of this exit. Historically, a lot of travelers used to run out of gas here. The opening of this gas station has helped the local community, too. People of North Hudson had to travel miles for just milk or bread. The A-frame building was for sale for years. I loved the location. Sitting across the street, I always dreamed of bringing the A-frame back to life. I was fascinated with its structure and design.
What exactly is the Frontier Town Gateway?
I have some exciting ideas for the A-frame! I will complete those ideas in phases. [Shopping, food, and fun are the main categories of types of things you can hope to see here in the future.]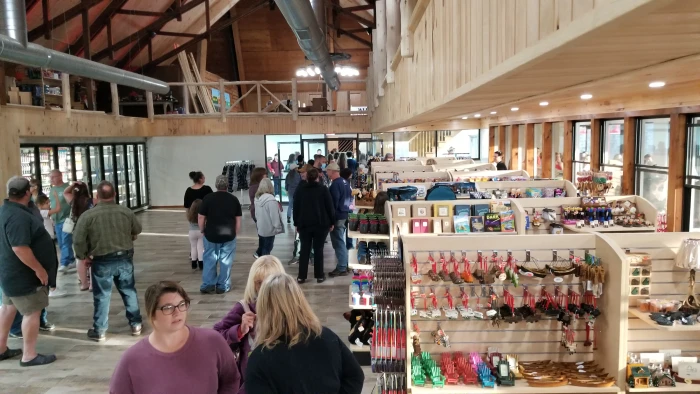 How will the Visitor Center educate visitors on Leave No Trace and outdoor ethics?
We will partner up with the Department of Environmental Conservation, the Adirondack Mountain Club, and local government to have a stewardship presence. 5-miles down the highway is the High Peaks Rest Area; not many people stop there for information. I believe once we are open, it will make sense for stewardship services to be available at the Frontier Town Gateway. Also, we will have our team members trained/educated by Adirondack Mountain Club educational programs.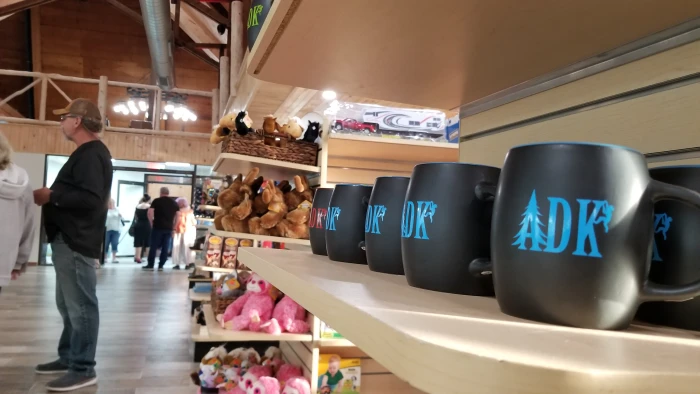 What kinds of things are available at the General Store?
We will have a "Made in the Adirondacks" section at the store. We will carry maps, tents, camping supplies, hiking supplies, and other essential outdoor supplies. We will have on-the-go gourmet food and snacks.
What types of food will you plan to serve?
There will be a coffee shop, fresh sandwiches, burgers, pizza, and some Mediterranean food. We will have dine in, take-out, and drive-thru options.
How are you going to pay homage to the past (Frontier Town) while marketing to newcomers?
We already have quite a selection of Frontier Town memorabilia. We have access to thousands of photos of its heyday. We plan to display some photos as our decor at the A-frame. For newcomers, it will be a place to learn about the history of the beloved theme park. 

Will there be gear rentals and knowledgeable staff to help guide people?
Yes, we will have bike rentals, floats, kayaks, and snowshoe rentals in winter. We are going to partner up with a local guide company to serve visitors. 
What was your inspiration for this project?
I had always dreamed of making the A-frame a place to serve visitors, and making it like in New Zealand and some European countries where they have central "Booking Stations" for all the outdoor activities and lodgings. When Governor Andrew Cuomo announced Exit 29 [off the Northway] to be the "Gateway to the Adirondacks," it inspired me to follow my dream.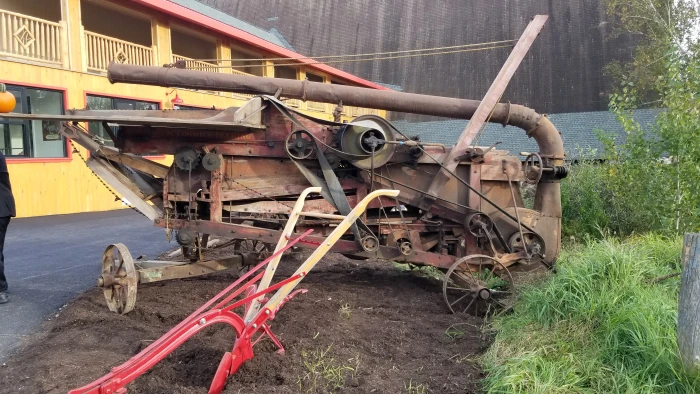 What does being a "hub" mean to you?
Just like its definition - the central and most active place - Frontier Town Gateway can serve as a center for all the outdoor activities in the Adirondacks. It will also be a place to "go" before you go!
What's your favorite thing to do in the Adirondacks?
I love the lakes, the mountains, and the fresh air. My favorite activities are fishing and natural sightseeing of the Adirondack mountains.
---
Next time you're in the Adirondack Hub, make sure you stop at the Frontier Town Gateway to see some cool memorabilia, have lunch, and prepare for your exciting outdoor activities!