For those of you who don't know, it was recently my birthday. However, my mother-in-law, in her sweet, gift-giving spirit, informed me that I'm a really hard person to shop for. She's not wrong. My favorite things in life are birding, eating pie, and skiing. I already have enough binoculars, spotting scopes, field guides, skis, helmets, poles, etc. to keep me busy, and, let's face it, pies are hard to wrap. It got me thinking: where in the Adirondack Hub are the best Adirondack-themed birthday gifts from? Believe it or not, between woods and waters, there are some pretty awesome shops with locally-made, purely Adirondack products. And then plenty of other shops that can help outfit upcoming outdoor adventures with the latest gear. So, next year, if you're looking for a present for me (my birthday is in the beginning of February), I suggest starting your search at one of these fine establishments. Hint, hint. Nudge, nudge.
Pine Cone Mercantile
I'd say the vibe of my house is modern, but with a rustic twist. So, really, anything from the Pine Cone Mercantile would fit in perfectly.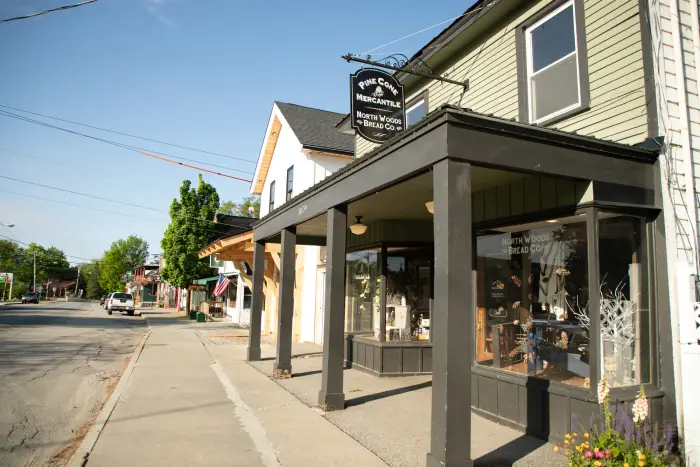 North Woods Bread Co.
North Woods Bread Co. is located at the Pine Cone Mercantile, and this is the closest you're going to get on this list to buying me a birthday pie. The bread selection varies every time I visit, but I'll take a loaf of anything, please! Or a carrot cake muffin with cream cheese filling. I'm not picky and will be entirely happy with any sweet thing delivered to me on my birthday. (If you really want to take me out for a birthday pie, let's go to Pitkin's for dinner and dessert because Marie's pies are simply the best.)
Adirondack General Store
On the quiet east shore of Schroon Lake is the Adirondack General Store. In addition to serving breakfast and lunch, selling fishing tackle and nightcrawlers, and having groceries, the Adirondack General Store is FULL of classic Adirondack gifts. Last time I was there, I saw a cute picture frame with a canoe on a river carved on the bottom. That's a Janelle gift if I ever did see one.
Gokey's Outlet Store
I'm really not sure how to describe Gokey's, so just go there when there's an auction this summer and bid on something really cool for me, okay? Plus, the Outlet Store has literally one of everything. It won't be hard to find a gift here.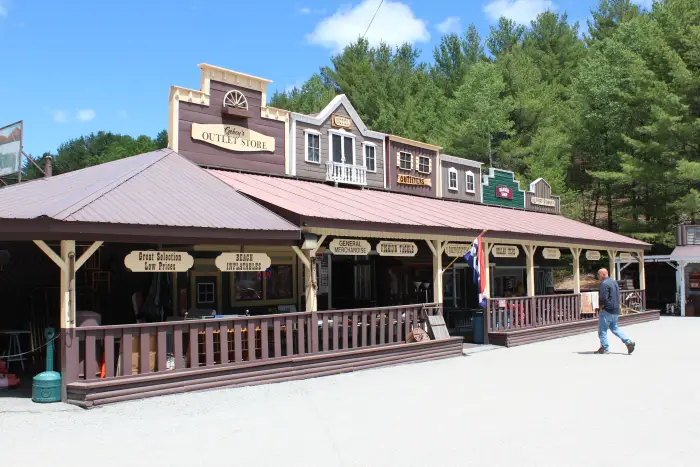 Adirondack Buffalo Company
Aside from being my favorite animal viewing location in the Adirondack Hub, Adirondack Buffalo Company has a unique store with great unique gifts! Even if you don't want to buy something here, I'll settle for a scenic drive to Blue Ridge Road just so I can see the buffalo. 
Frontier Town Gateway
New on the scene, Frontier Town Gateway is a great place to pick up some last minute gear before hitting the trails. And a good meal. I collect maps from all over, and Frontier Town Gateway has an entire aisle with maps and outdoor stuff.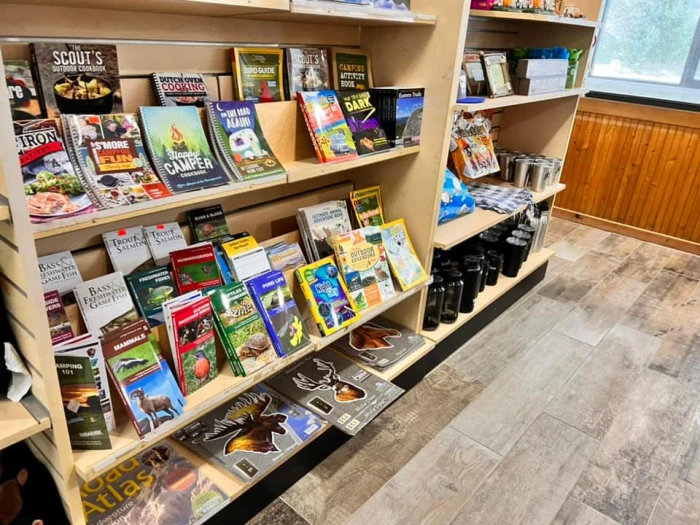 Pine Haven Cottage
Pine Haven Cottage is not open during winter, but, if I were shopping for me, I'd be there opening day this spring to purchase a pillow with a moose on it, hand-sewn and adorable.
Stirring Creations
Stirring Creations is a rustic furniture and homemade soap gift shop. Check with me first before buying any furniture (redecorating a home can be a bother sometimes), but a bar of handmade soap makes for a great gift. The best part? Stirring Creations' soaps are specifically made for people with sensitive skin so they make your skin feel amazing. (Plus everything smells really good!)

Newcomb Cafe and Campground
For my last birthday my husband took me birding and out to breakfast. I'd like that to be replicated every year with breakfast at the Newcomb Cafe and Campground. The general store has a lot of products by local artisans in the Newcomb area, which would be a really special touch for an Adirondack birthday.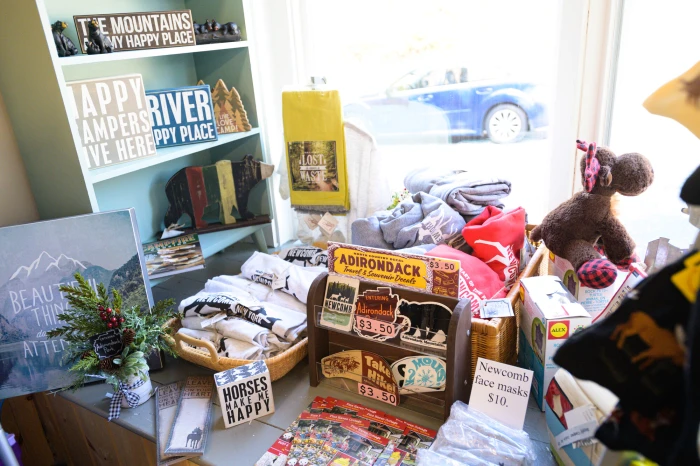 A NEW CANOE
I forgot to mention that I also love paddling. I know, I know. A new canoe is expensive, but something lightweight from the Adirondack Canoe Company or Hornbeck Boats would be the best present ever. Better yet, just drive me to Minerva, drop me off at one of the stores so I can test paddle canoes, and I'll buy myself the perfect boat and paddle myself home somehow.
Bark Eater Outfitters
I'm a big fan of buying a shirt everywhere I go that says the name of the place. Help me add to my collection by purchasing me a shirt that screams Schroon Lake! Bark Eater Outfitters has a great collection of shirts, hats, and apparel that will help anyone embrace that Adirondack aesthetic.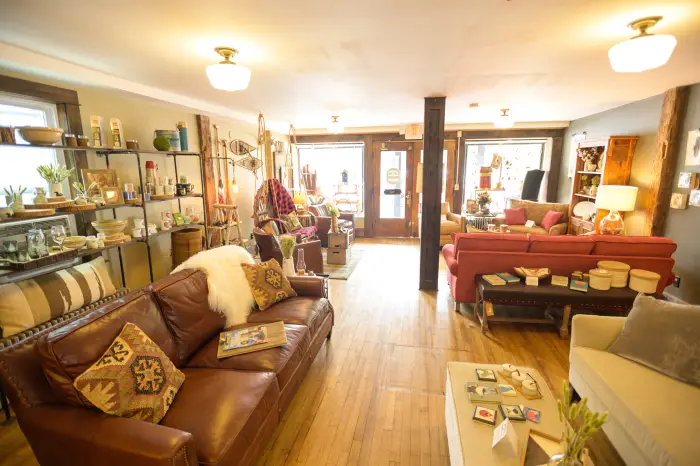 Happy birthday, Janelle!
So, there you have it. A pretty comprehensive list of places to shop for me for my birthday next year. I guess this list could be applied to other birthdays, too. Is your mom's birthday coming up? Maybe book her a stay at a relaxing, lakeside motel! Does your best friend have a birthday next month? A gift card to Paradox Brewery will be a hit! Or find something interesting at the Towne Store. Get dad a bear sculpture from North Country Carvings. Are you out of ideas for your niece or nephew who already seem to own every single toy in existence? Take them candy shopping at Pit Stop Sweet Shop! The options are endless. And there's no better place to spend your next birthday than the Adirondack Hub.