The sun is shining, the skies are blue, the lake is clear, and you just arrived in beautiful Schroon Lake for the perfect spring day on Main Street! Main Street communities have always flourished in small towns, bringing people together with their small-town shops and restaurants in one centralized location creating a sense of community and inclusivity. In the Adirondack Hub, Schroon Lake has one of the most popular Main Streets! And now there are two new businesses that have opened up on Main Street that we're excited to share!
But first, no trip to Schroon Lake is complete without a stop at 9-Mile Coffee. They really are that great. Between the atmosphere and delicious coffee, the coffee shop is a must-stop on your adventures down Main Street.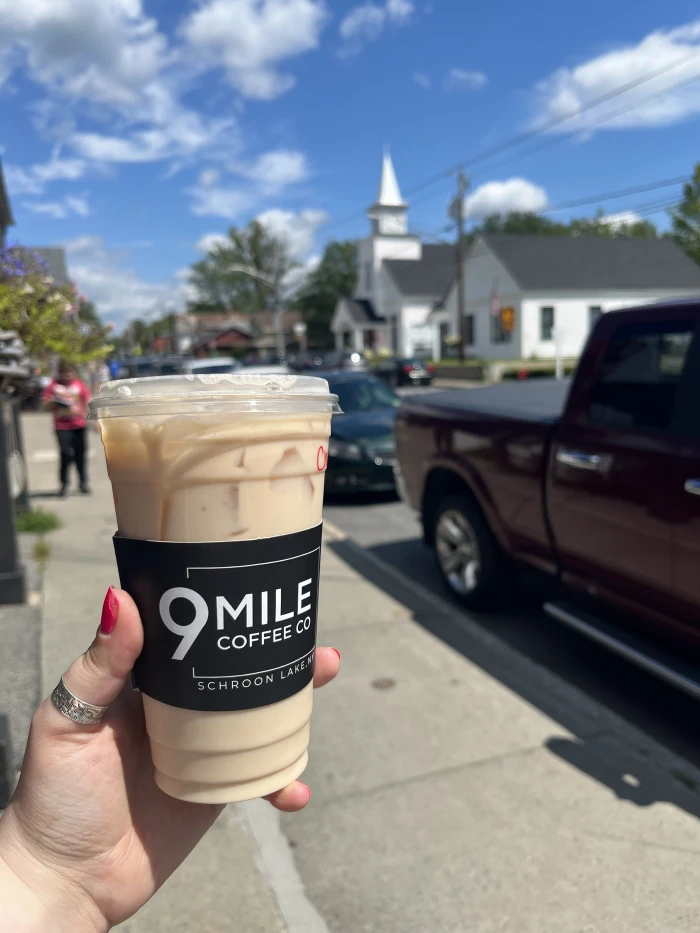 Now, I am no food blogger, but I do like to think of myself as a food enthusiast and always seem eager to try somewhere or something new. The Pharaoh Philly sandwich is, in my opinion, the best sandwich the Schroon Sandwich Shop has to offer! Between the shaved seasoned steak, caramelized onions, peppers, and mushrooms on fresh bread with American cheese the sandwich is just so yummy! Everything on the sandwich is cooked so perfectly that the flavors just melt in your mouth. You could easily finish the whole sub! Another favorite of mine is The Lake Monster, shaved pastrami with Swiss cheese and deli mustard on grilled rye. The ingredients are so simple and come together so perfectly to create a delicious sandwich. The Shop doesn't stop there either, they serve breakfast and lunch 8:30 a.m. - 3 p.m., and locals and visitors alike can't stop raving about their delicious meal! The sandwich shop was opened in the summer of 2022 and has already been making a huge splash in the community. They have a convenient order online system and an adorable seating area both inside and outside perfect for anyone! Make sure to stop by and grab your favorite sandwich from the Schroon Sandwich Shop the next time you're taking a trip down Main.
P.S. The subs travel very well and can easily be enjoyed from the park across the street or even from your boat on a warm summer day!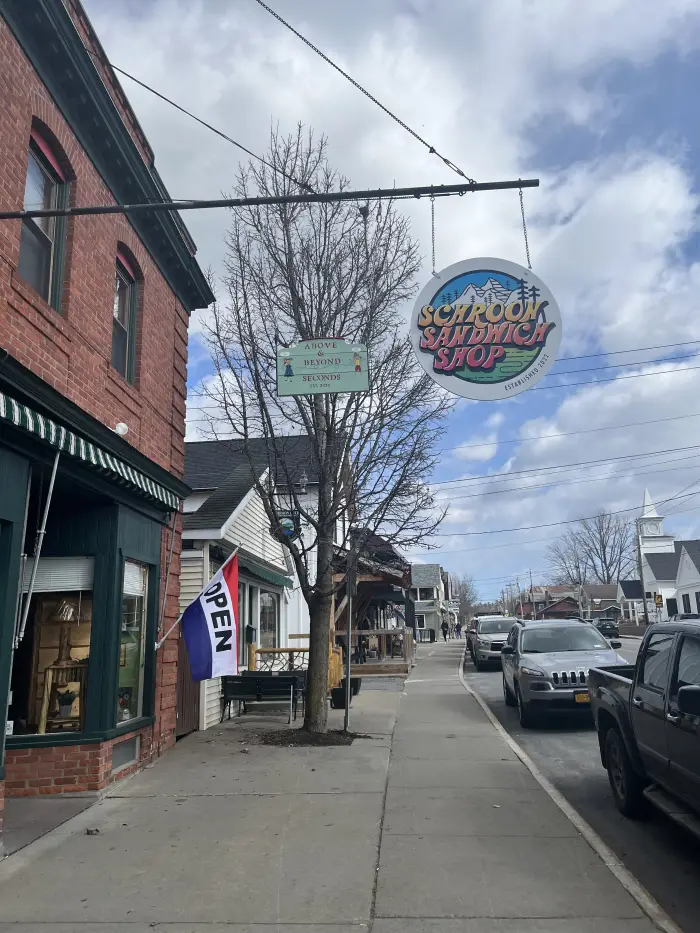 Above and Beyond Seconds is perfect for all your second-hand treasures. Now, I am not talking about a traditional thrift store with second-hand clothes and shoes. I'm talking art, decor, and home items/essentials. The thrift shop opened earlier this year and has been a great place for patrons to find hidden treasures. Conveniently located in the heart of the main street right next door to the Schroon Lake Sandwich Shop, you can shop around while your sandwich is being prepared! With refurbished and repurposed items, stopping in and checking out this small business on Main Street is perfect to add to your list.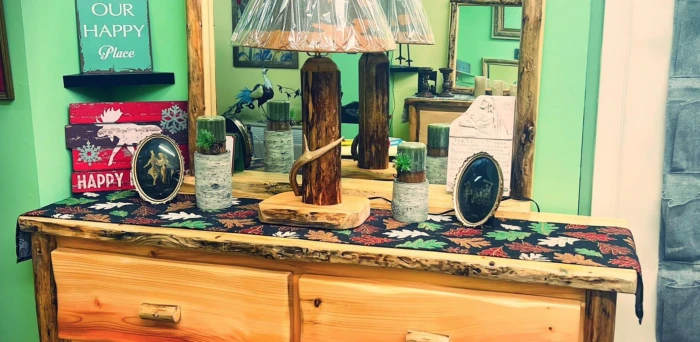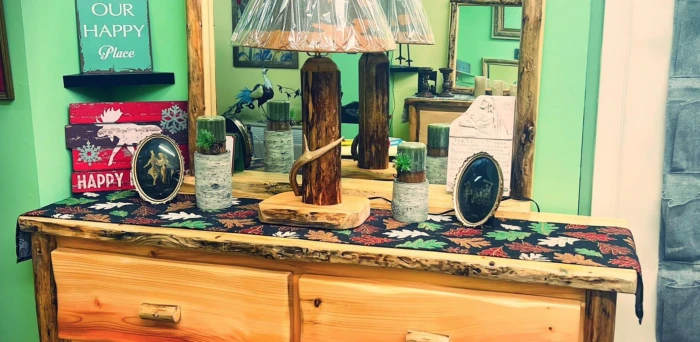 Of course, everyone's favorite boutiques and restaurants still stand on Main St including Pitkin's Restaurant and Pinecone Mercantile. If you haven't already, you should stop in at Pinecone Mercantile, and head to the back of the shop where they have their bakery, North Woods Bread Co, and grab some delish fresh baked goods. You have to get there right in the morning though, they usually sell out pretty early!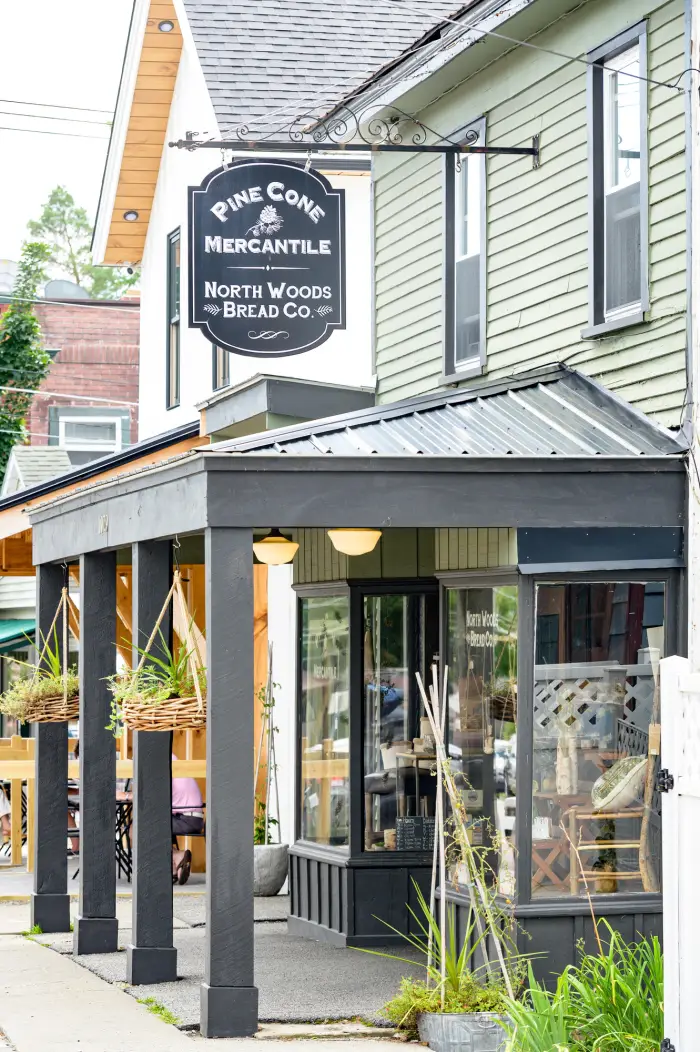 New stores have been added to the fleet! While traffic is low and mud season is in full bloom, now is the perfect time to go out and enjoy Main Street in Schroon Lake before the hustle and bustle of summer! Plan your trip today!