It was like stepping into an old town straight out of the Wild West.
I parked my shiny black steed in front of a sign that read "Gift Shop," but the general store is what I was after. My feet crunched on the dirt lot, and I could almost hear the sound of spurs jangling as I walked toward Gokey's Trading Post, located just off of Exit 29 on Interstate 87.
Wrangling up an auction
I moseyed onto the deck, where I saw a hint of what I was looking for — tabletops with an array of used tools and other assorted items scattered across them. I entered the store and the woman behind the counter directed me out back, where owner John Gokey was busy setting up for the weekend.
Rounding the back of the building, I found John and another man carrying a large, ornate wooden dresser, which they placed next to a dining room table. They disappeared back inside the warehouse and re-emerged with a large wooden cabinet.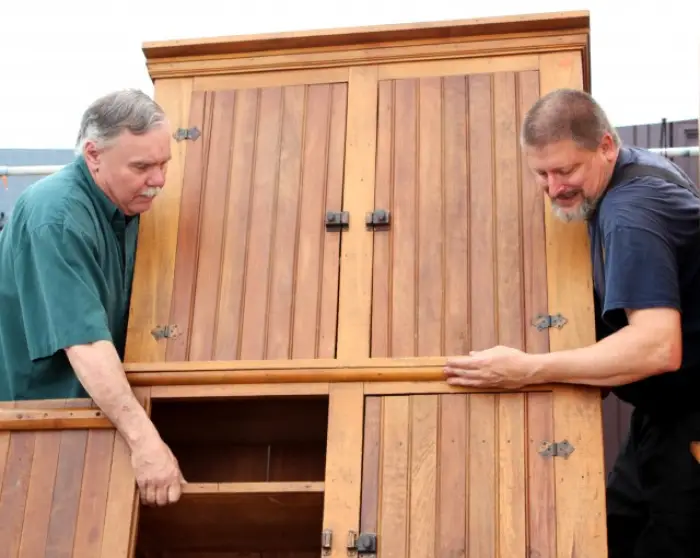 "We've been doing the auction for about 28 years," John said, wiping sweat from his brow. "We generally sell 500 to 600 lots. It's about a 3-hour sale."
John opened Gokey's in 1988, when the now-defunct Frontier Town attraction was still open. The site was a junkyard back then, but John modeled the look of his new business on the park, which closed down in 1998. The Wild West theme stayed at Gokey's, and now it's as much a unique roadside attraction as it is a place to get a great deal.
"We've had a good, strong business over the years, especially with the campers and summer visitors coming in," John said. "We used to do 25 or 30 auctions a season here, but as I get older we don't do as many."
This year, Gokey's Trading Post will play host to about nine auctions, each on a Saturday. The parking lot will be full, and visitors and locals will mingle to bid on items.
I let John get back to work and perused the items up for auction. It's the kind of stuff you buy if you're looking for something sturdy and unique to decorate your home. There are all kinds of wooden chairs, tables, and cabinets, and they're all heavy because they're made from solid wood, not particle board and glue.
Furniture isn't the only thing on sale, though. There were all sorts of oddities, like old cash registers, a canoe, statuettes, and an old-fashioned sleigh straight out of a black-and -white Bela Lugosi horror film.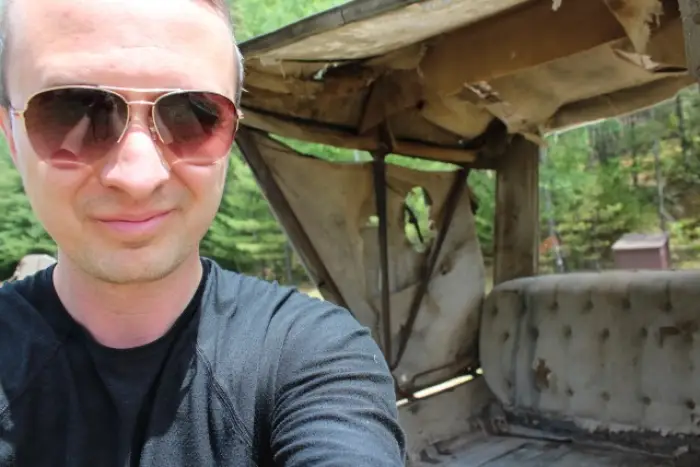 If you can't make it to a Saturday auction, there are still values to be had. I already mentioned the tables out front, and there's also a room with old lamps, appliances, and an assortment of other items in the back of the store. I bought a Tiffany-style lampshade for a mere $15 during my visit.
Gokey's also has a wide array of new items including tools, camping equipment, and the largest selection of tarps I've ever seen. Seriously. I didn't know tarps came in so many varieties.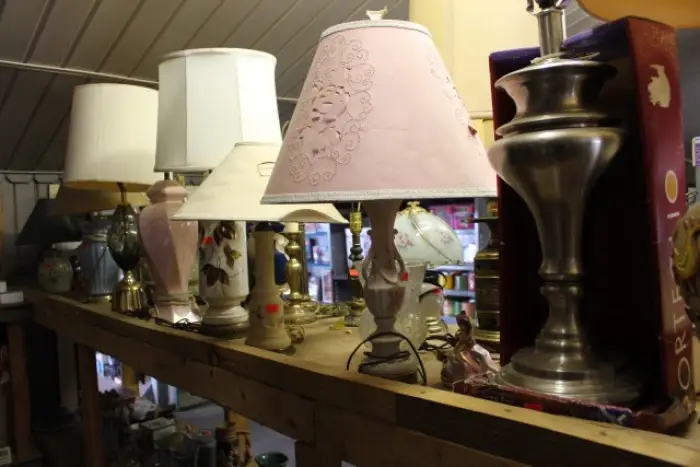 A stable for books
As I left Gokey's with a new lampshade under my arm, a little barn-shaped building called out to me from across the parking lot. The sign above the wide-open double doors read "Book Barn." I walked past the gift shop, which is chock-full of Adirondack-style gifts, and entered the miniature barn. The walls were lined with used books, and there was a surprisingly good selection for such small space.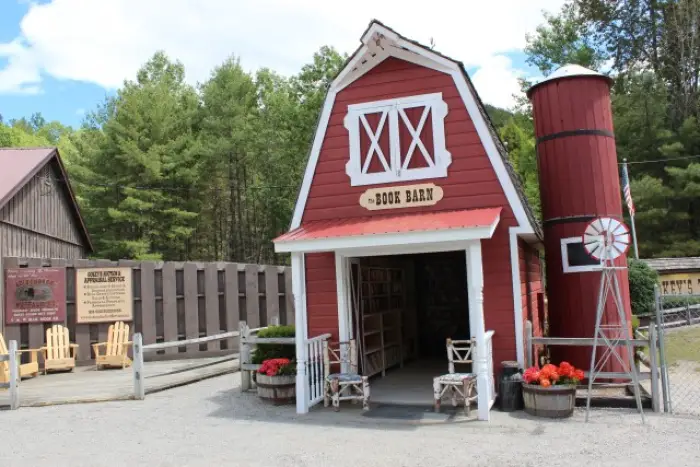 I'm a habitual reader, and I discovered several favorites among the shelves, like Jon Krakauer's "Into Thin Air," Mark Twain's "Huckleberry Finn," and Arthur C. Clarke's "2001: A Space Odyssey." There was also nonfiction, and books for kids and young adults. Gokey's is the kind of place that satisfies most visitors, and it's a great place to keep in mind if you're camping nearby and need some last-minute supplies. The prices are right, and you might just stumble upon a new lampshade you didn't know you needed.
Make the Adirondack Hub your base camp for your next mountain adventure and be sure to visit our authentic Adirondack one-stop shops. Pitch a tent at a campground, hit the trail, and visit one of our towns for dinner and shopping.