When you're looking for winter adventure opportunities in the central Adirondacks, there's a region that encompasses five towns, lakes and ponds, hills and mountains, waterfalls, and frankly a ton of natural beauty. The Five Towns area (aka the Upper Hudson Recreation Hub) is welcoming, friendly, and ready for you to safely visit. Conveniently, a few major roads make it possible to visit all five towns in a fun-filled day, weekend, or even week. Here are some of our recommendations for great things to do and places to visit in the Five Towns. You can make this loop in either direction, but FYI: if you end in North Hudson you can reward yourself with beer!
I have a soft spot for Minerva. With more than half of the town made up of state-protected wilderness, Minerva is incredibly picturesque, rich in history, and abundant with wildlife, all year long. For an opportunity to get outside in peaceful, quiet fresh air, Minerva is ideal.
Ask an Adirondack birder for a hot place to see cool birds and they'll likely place Minerva near the top of the list. The scenic woods of the Minerva area are home to a number of beloved boreal birds and there are beautiful trails that make birding a fun winter activity. The southern entrance to the Roosevelt Truck Trail is a popular destination, home to ruffed grouse, black-backed woodpecker, red crossbill, boreal chickadee, and many other species that are fun to spot and hear. For an easier birding outing, we've heard that people have good luck simply cruising Route 28 and pulling off at scenic spots, including at the bridge which crosses the Boreas River.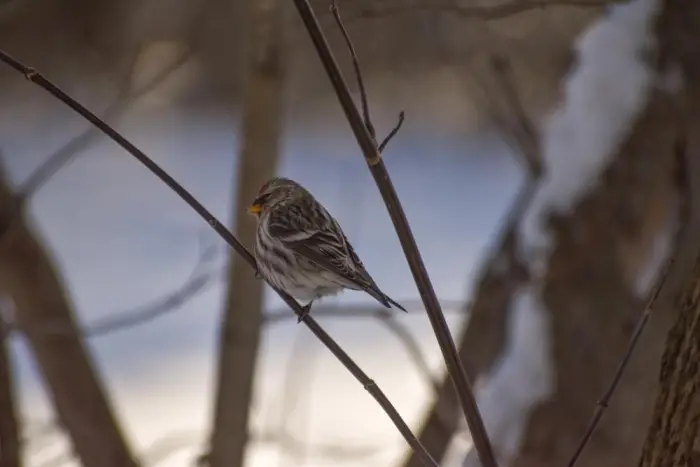 Okay, I admit, this stop isn't a restaurant, snack bar, or even an ice cream stand. No, it's better than all of that: it's a sugar house. At Maple Knoll Farm, the amazing sap of the sugar maple is magically (truly) turned into flavorful maple syrup by owner and operator Eric Klippel in his handcrafted sugar house. Pick up maple cream, jelly, and the all-important syrup to make your next stack of pancakes the best ever.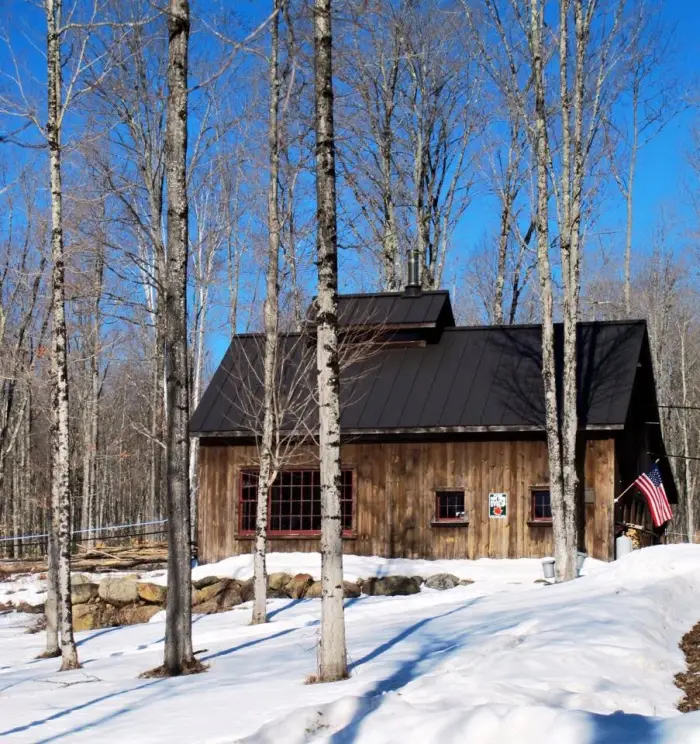 Indian Lake — named in honor of Sabael Benedict, an Abenaki man who is said to be the area's first permanent settler, and his descendants — is a beautiful town with fascinating history, is known for awesome whitewater on the Hudson River, and sparkling lakes that combine to a length of over 12 miles. With so much water, one of our suggestions as to what to do here in winter should be no surprise...
In the heart of Indian Lake lies beautiful Adirondack Lake. On it's southern shore you'll find Byron Park, a public park perfect for your ice fishing home base. The local chamber of commerce has a log visitor center close to shore where not only can you find info about what's biting, you can also purchase your fishing license (you have to have one)! The views from the ice are great, but it's also fun to be close to town and all of the gear and sweets you'll need.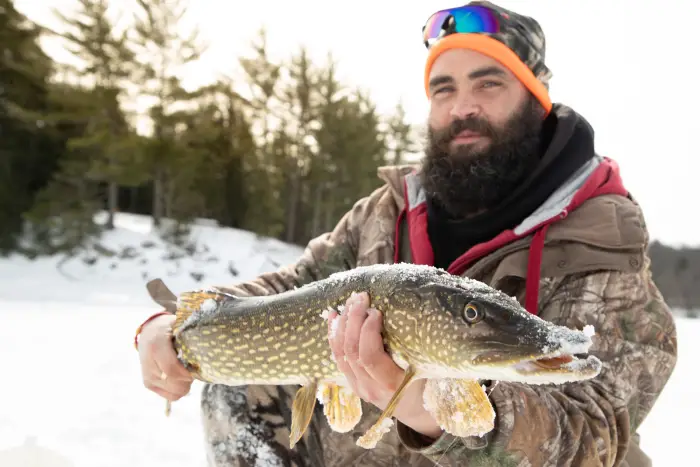 Where can you browse for books, mittens, winter boots, scented candles, cards, souvenir t-shirts, windshield washer fluid, and more, all under one roof? At a classic Adirondack country store, of course! We love stopping at Pine's in Indian Lake, because it has a little bit of everything, from things you know you want to things you didn't know you needed but now have to have. Your cousin who collects magnets? There are plenty here. Jigsaw puzzles for those cozy winter nights at home? Tons of them. You'll even find treasures crafted by hand by talented locals. You can't miss Pine's: it's the place with the gondola out front!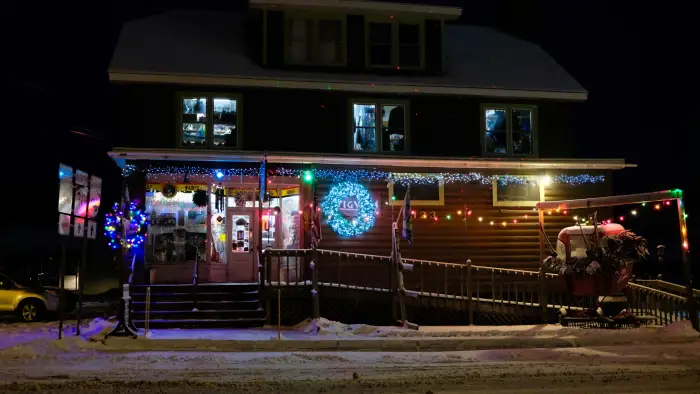 Long Lake
A truly long — 14 miles — lake to play on, a cool town to play in. That's Long Lake. It's the sort of town where you might see a moose crossing the road in front of the ice cream stand the same day you spot a celebrity or two at the bar. It's been known to happen. It's an awesome place to play, full of winter adventures for all ages and abilities, from sledding to ice fishing, snowmobiling to snowshoeing. With so much to do, it's hard to choose one activity, but the great news is that you don't have to!
For snowy fun for all ages, the Mt. Sabattis Recreation Area overlooking Long Lake has awesome views and even better fun. Grab your sled or plastic tub and speed down the sledding hill or ice skate at the outdoor rink, which is conveniently right next to the hill. Don't worry, sledders and skaters don't collide, we promise! Get really serious about winter by building a snowman with the kids. You'll have so much fun it will be hard to leave! For the best views, make your way to the top of the hill. You'll love sliding down and if you need a sled or tube, nearby Hoss's Country Corner can help you out.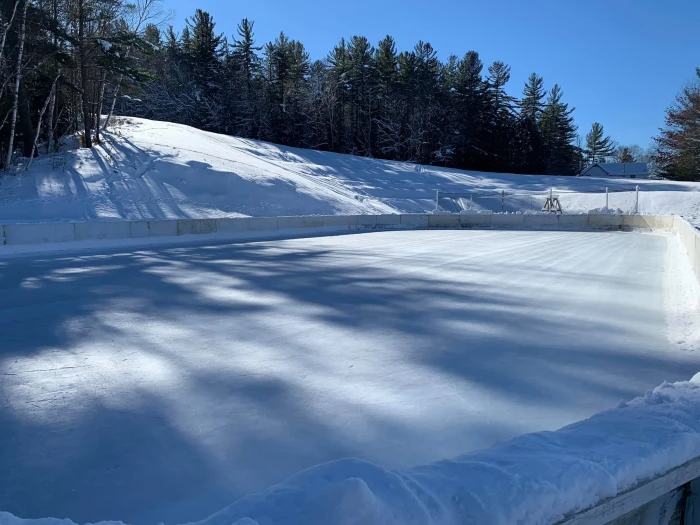 Newcomb
For a small, attractive town, Newcomb has a lot going on! Newcomb has beautiful views of the High Peaks, rich history, even a nearby ghost town! The town is also home to the Adirondack Interpretive Center, an expansive, 200-plus acre area with trails of varying lengths and educational opportunities, a mountain with a historic, hike-able fire tower, and so much more, offering activities year-round.
Part of the history of Adirondacks is how the area came to be a much-adored place to vacation. In the 1800s, people started to spend time away from the crowded heat of the cities in summer, escaping to the cool, fresh air of the Adirondacks. Among the vacationers were wealthy families who built elaborate second (or third) homes on secluded lakes. Great Camp Santanoni is an example of such a home. The camp complex is now owned by the state of New York and is accessible in winter by cross-country skis (or snowshoes) on the original gravel carriage road. Enjoy the 5-mile road (each way) through snowy woods, past the farm complex, and to the lodge on the shore of Newcomb Lake.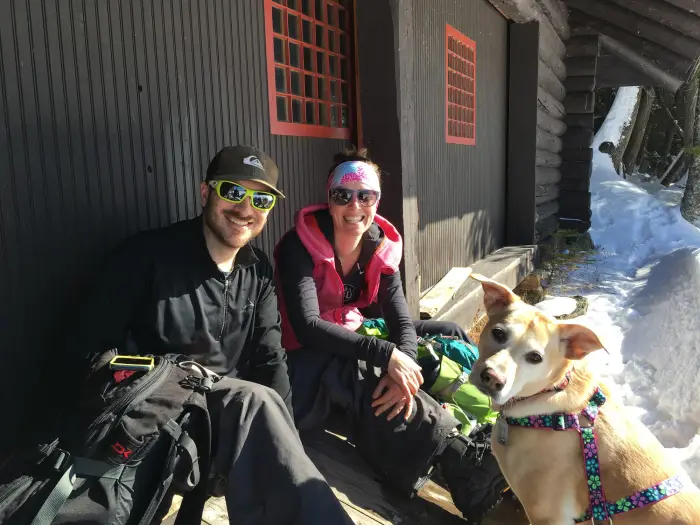 Hungry for great food? Eager to take in wonderful Adirondack views? You can do both at the Lake Harris Lodge, and in spectacular fashion. Lake Harris Lodge is a newly built lodge with a mouth-watering menu of Italian-inspired food with an Adirondack twist, fireside dining, and views of Lake Harris. From dinners for two to pizza for the whole family, the food at Lake Harris Lodge is scrumptious and the views are even better.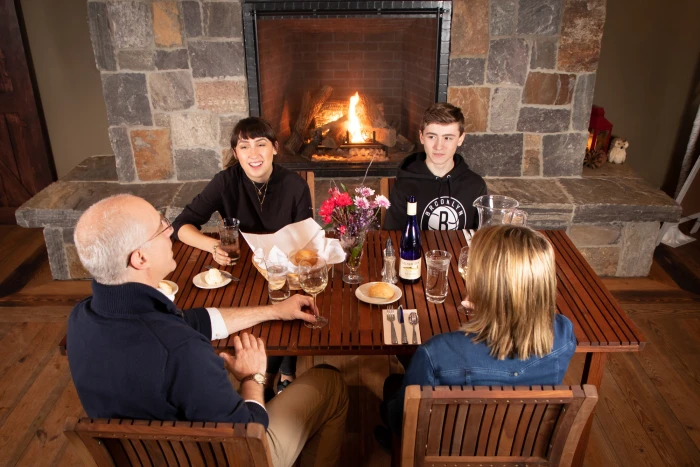 For a time, North Hudson was known as the home of Frontier Town, a Wild West-themed children's amusement park. Frontier Town may be no longer, but North Hudson is still known for fun and adventure outdoors. Amazing winter hiking and snowshoeing is all around, including access to some of the state's highest peaks, plus more relaxed activities such as visiting a buffalo farm (really!). On the ride from Newcomb, be sure to stop at Blue Ridge Falls, a gorgeous spot on the river that can be viewed from the roadside parking area.
For some, a tasty treat isn't a cupcake, or even a dish of poutine: it's a cold craft brew. If you're one of those people, then Paradox Brewery is the stop for you and a great way to wind up your day or weekend road trip! This local brewery has been successful thanks to great flavors and innovation that lures in dedicated customers. Try a New England-style IPA, a malty pilsner, or a tasting flight at Paradox's indoor and heated outdoor tasting rooms. Find something you like? Take a growler or two to enjoy at home! Even non-beer lovers will have fun here, thanks to games and a dog-friendly atmosphere perfect for relaxing.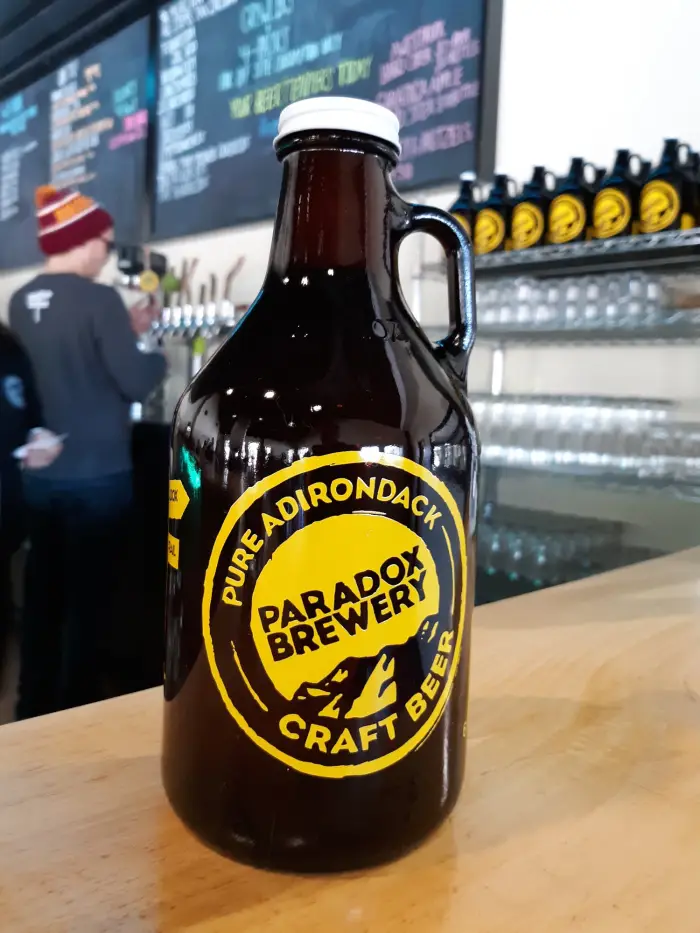 Hopefully, by now you've decided to plan a visit to the Upper Hudson Recreation Hub, where there are plenty of great outdoor activities for visitors of all ages and abilities, plus flavorful dining options. Whether you visit this winter or next, you'll find snowy fun. If you're looking to take on part or even all of this itinerary, check out the matching Adirondack Wayfinder trail! We've mapped everything out for you; all you have to do is get ready for adventure.