It's finally the holiday season! I love the holidays because it's just one big party for more than a month straight. Seeing friends and family you haven't seen in a while, meeting new people and making new friends - there's so much fun in store each holiday season!
Schroon Lake is a wonderful place to head for the holidays. The town has a holiday decorating contest each year, so the streets are lined with holiday cheer and visitors are sure to feel like they've entered a winter wonderland. Gather with friends or family from all over in this easy-to-get-to destination, or have a romantic winter getaway with your favorite lady or dude.
Meet in Schroon
The Schroon Lake Bed and Breakfast welcomes groups of adults at their cozy B&B to celebrate together in style and comfort. Owners Mark and Sharon Piper have the place closed through Dec. 1 as they work on readying their beautiful home for colder weather, and they look forward to booking groups after that.
The romantic Victorian-style inn has three rooms to book in the winter, and they offer a scrumptious farm-to-table breakfast each morning. They even have a package that includes a sleigh ride!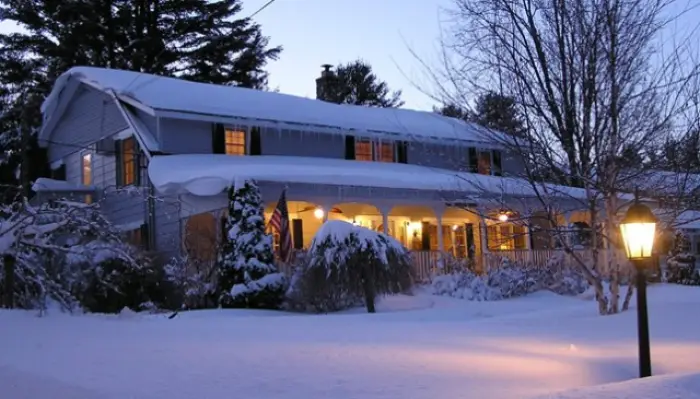 The B&B is just one of the many options; Schroon Lake has plenty of other quaint and beautiful places to stay as well!
It's time to party
If you really want to get your cheer on, there are some great places to hold a holiday party! Just imagine it: You won't have to deal with any of the shopping, prep, or decorating yourself - just show up and party down!
Witherbee's Carriage House is a cozy restaurant with the feel of a fun hunting lodge in its upstairs pub area, and two more formal dining areas downstairs. The restaurant is currently closed down as owner Patty and her elves spruce up the place and ready it for the holiday season.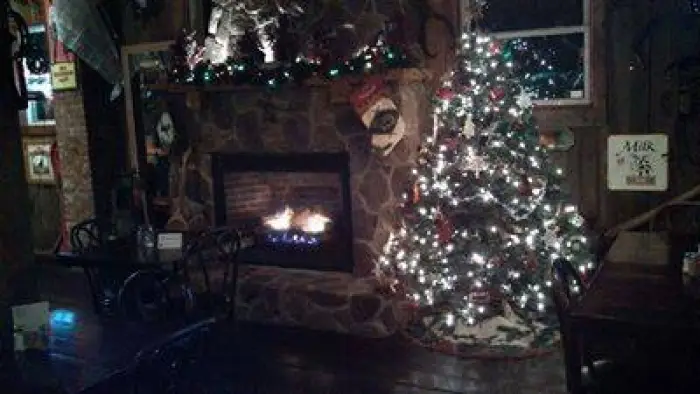 Patty can work with you on whatever kind of party you want to have, from formal, sit-down dinners to buffets to some apps and cocktails. She's even toying with the idea of combining multiple smaller parties, which would cut down on costs for the party hosts. Witherbee's will cater gatherings outside of the restaurant as well.
And don't miss their Ugly Sweater Party! It gets started at 7 p.m. Thursday, Dec. 8, and besides seeing all the wonderful ugly sweaters, you'll enjoy drink and food specials plus door prizes and raffles.
Witherbee's also has behind it a set of three new log cabins, which in total can sleep up to six people. If you make reservations ahead of time, they'll have the cabins warm for you. And the cabins have a full view of the gorgeous lake.
Flanagans Pub and Grill is also known to host a festive holiday party. Their space is limited, so they can host parties for gatherings smaller than 60 people or so. But they can offer a variety of options for party planners including heavy hors d'eurves, buffets, and served sit-downs, from apps to desserts.
Flanagans is one of those places that goes all out with their holiday decorating; owner Penny says some people say they overdecorate. They are indeed past winners of the local holiday decorating contest.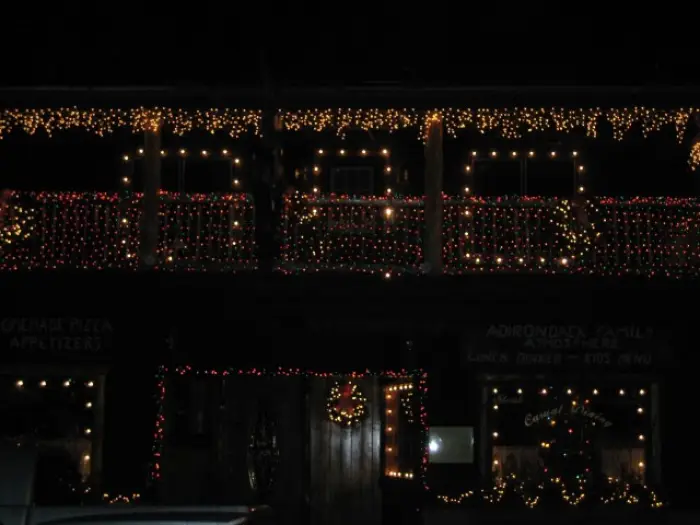 Sticks & Stones is open Thanksgiving day with a special Thanksgiving feast for those who don't want all the hassle of cooking. (You're seriously expected to brine things for multiple days? That sounds EXHAUSTING. I'm clearly not a cooking-type person.)
They also host parties and other events, though availability is limted depending on the date and the size of the event, so contact them soon!


Sticks & Stones and Witherbee's are both usually known for great New Year's Eve parties as well, though plans have not solidified for either yet.
If you're looking for something super casual and kid-friendly, DeCesare's Pizzeria will host parties or will cater parties off site. Think of how happy your picky nephew will be to see that stack of pizza boxes arriving!
Shop till you drop
While you're in Schroon, don't even try to leave without spending some knocking out friends and family on your holiday gift list. There's so much fun shopping to do in Schroon!
Most of the local businesses will be participating in a Small Business Saturday promotion where special things will be going on all over town the day after Black Friday. So make sure to get there and shop small business!
Pine Cone Mercantile is a great place to start. Owner Lisa has a whole stash of holiday merchandise that she's stowing away in her stock room, because she firmly believes in not putting it out until after Thanksgiving is done. But on Black Friday, she'll unveil all the beautiful goods that will help you have a magical Chistmas, Hannukah, or whatever you celebrate.
Just a few examples of the adorable stuff that she has in store for her customers (all of which I want to buy so please if you see me there make me leave before I spend all the money ever):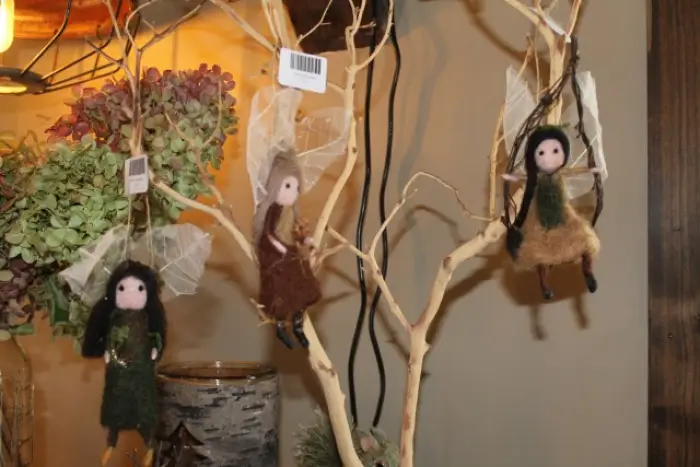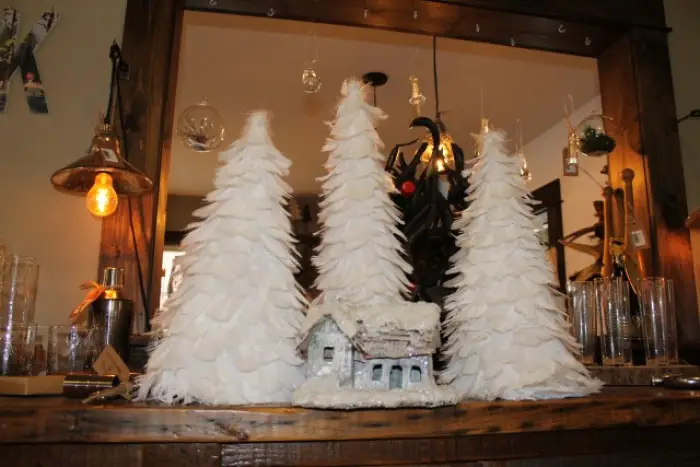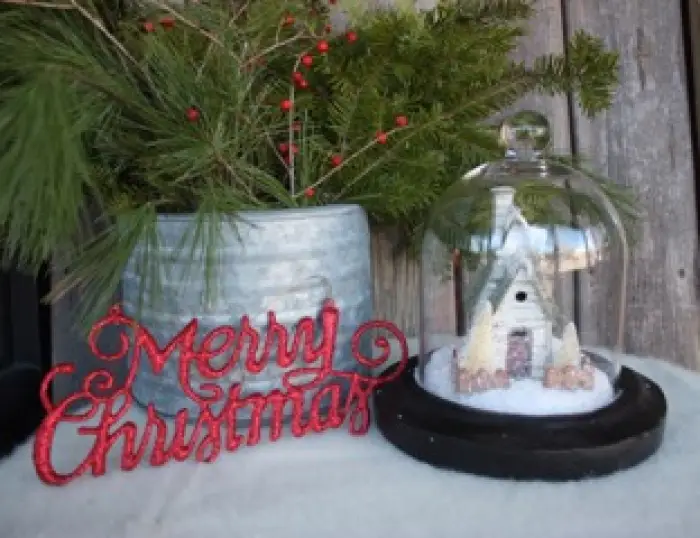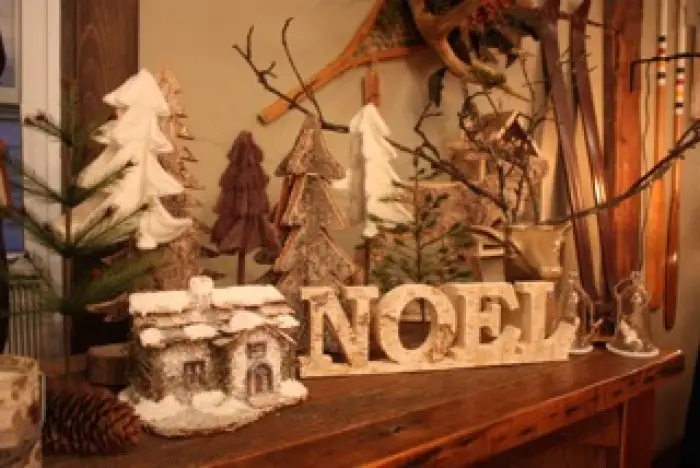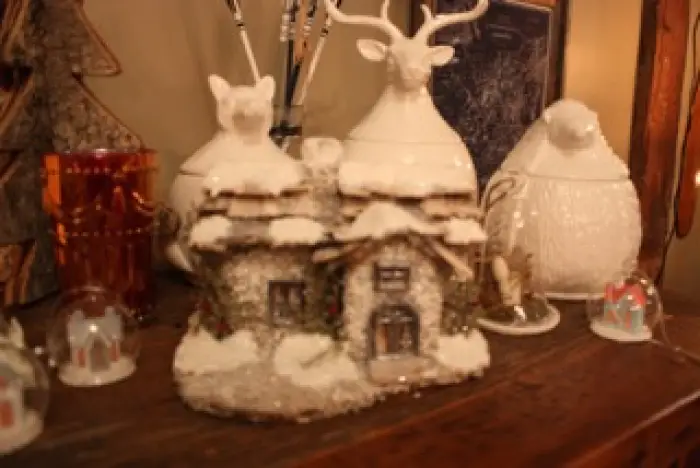 In addition to their glorious holiday-specific merch, Pine Cone has lots of great year-round stuff for gifts, like candles, glassware, blankets, greeting cards, dog accoutrement, and more. (All of which I would really love to decorate my new house. So if you're giving me a gift this Christmas, I'll take anything from here! Thanks.)
Besides the "Cheesestravaganza" the Pine Cone is having during Small Business Saturday festivities (North Country Creamery will be on hand taking pre-orders for holiday gift boxes), the Pine Cone will also have special goings on for Black Friday: Complimentary cocoa, hot mulled cider, and holiday treats. They'll also host an in-store "Holiday Selfie Contest," with the winner receiving a custom Adirondack Map Tote Bag and $50 gift certificate. Runners-up will receive $25 and $15 gift certificates.
On Dec. 21, Pine Cone Mercantile will hold a Procrastinor's Party. The store will stay open late, till 8 p.m. (they're typically open 10 a.m. to 5 p.m. Wednesday through Sunday this time of year), and there will be light apps to munch on in the store. And once you've spent half your paycheck there, you can take your receipt to Flanagans Pub and get a discount on your bill there.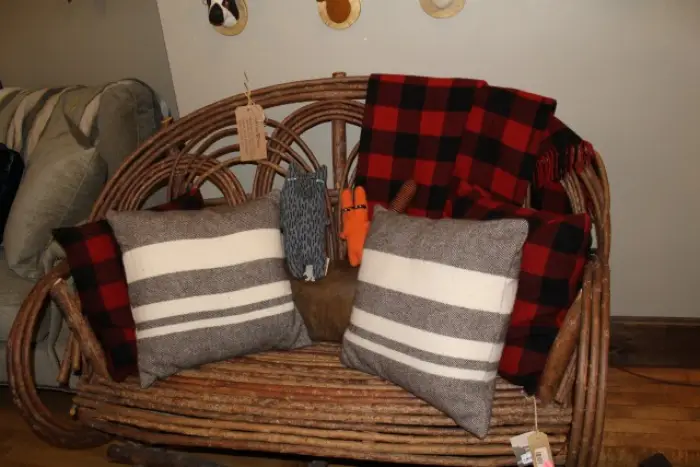 As you leave the Pine Cone, hop down the street. The Schroon Lake Pharmacy has a surprising amount of cute gifts in addition to the typical drug store toiletries and meds. They have a whole rack of coloring books, plus games and other toys for kiddos. They also sell small gifts, scarves, and figurines, as well as a wide variety of greeting cards.
The Towne Store is open right up till Christmas Friday, Saturday, and Sunday. The 134-year-old general store has, uh, basically everything. ALL THE THINGS. Everything your little shopping-addled brain could possibly imagine. Like, there's so much I'm not even going to bother listing anything. Just if you need anything at all, go there and you'll find it.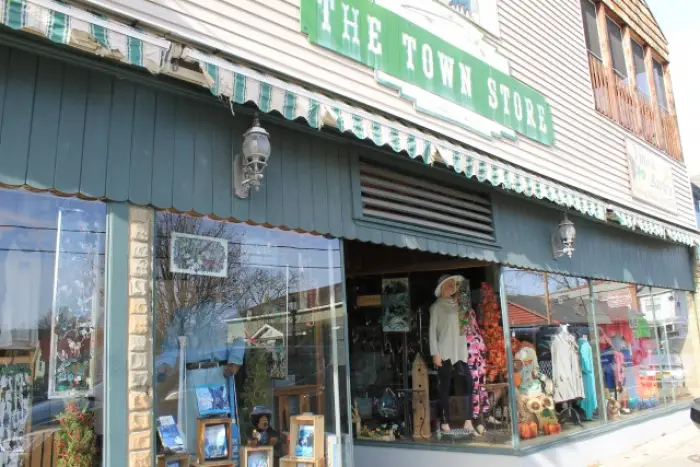 If you ever make it out of those places, cross the street to Giant Mountain Art Studio. Seriously, don't skip this one. Tony, who runs the place, usually has about 30 artists showing their work there, and they're all local or regional. Most come from within the Blue Line border of the Adirondacks, though a few are from just outside the Adirondacks.
And it's not just paintings to hang on the wall — though there are tons of paintings that are absolutely breathtaking and would make spectacular gifts. But he also has pottery, jewelry, scarves,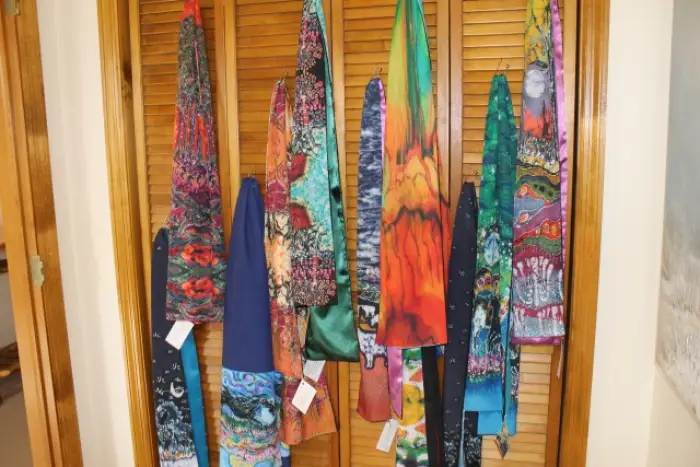 ornaments, greeting cards, and even hand-made guitars, crafted by a local artist from old logging lumber harvested from the bottom of the lake.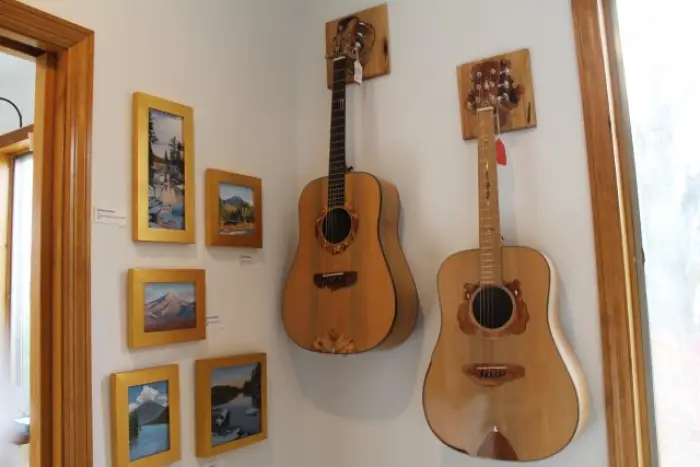 And he keeps a array of work on display that ranges from the abstractiest of abstract to stone-cold realism.
The pieces run the gamut from $8.75 to tens of thousands of dollars.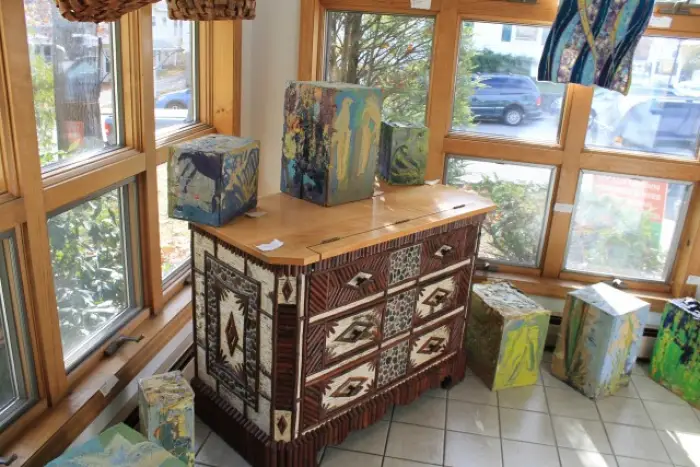 If somehow all those places in the main street area weren't enough for you, there's still more to choose from. But in the end, if you're still searching for the perfect gift and somehow come up short, a growler from the Paradox Brewery is sure to win you points with the lucky recipient! (I'll take the IPA.)
Holiday happenings
Schroon Lake hosts some delightful events this time of year. The Schroon Lake Olde Tyme Christmas will be held once again Saturday, Dec. 10. Though the details for this year's event have not yet been announced, previous years have included the annual Christmas Bazaar at the Schroon Lake Community Church, lots of sales at stores throughout the community, lighting of the community's Christmas tree, caroling, a Nativity Procession that leads to a gospel reading at the Catholic church's manger, lighting of the Schroon Lake Senior Citizen Center's Memory Tree, and, of course, Santa will ring in the season by finding out what all the little girls and boys want for Christmas.
We can expect just as much fun and holiday cheer this year!
With all this and more, Schroon Lake will be an amazing place for your Adirondack holiday vacay!