Walk through the campus of the Seagle Music Colony and you'll be met with the beautiful strains of sopranos and baritones drifting across the summer air from all directions. There are myriad rehearsal spaces at this intense vocal training camp, a piano in nearly every nook and cranny, and the performers definitely make use of all of them.
The Seagle Festival is the oldest summer vocal training programs in the country, and it's highly prestigious. The Colony brings 32 "Young Artists," as they call them, from throughout the U.S., and sometimes internationally, to Schroon Lake for the summer, and they work nearly nonstop while they're here. Their ages range from their late teens to their late 20s, and the Seagle Music Colony tries to act as a conduit to helping them reach the next level of their performing career, no matter what career stage they are currently in.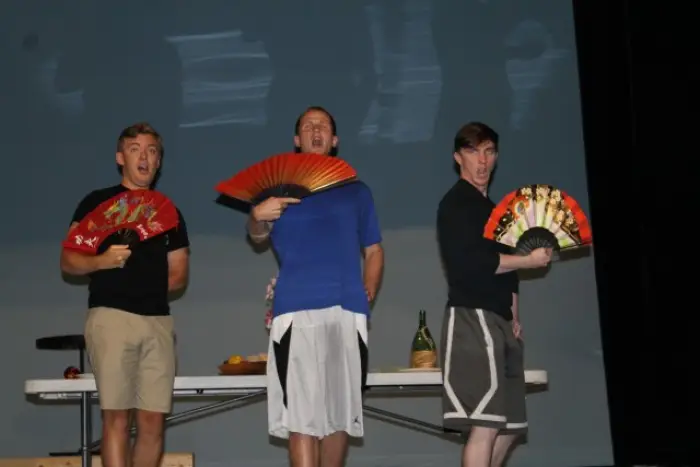 Intensive vocal training
In the mornings, a few performers do a mock audition, dressing up and going through the motions of a real audition in front of all their peers and instructors. Then they are critiqued on everything — their clothes, greeting, head shots, how they moved, and every aspect of their voice. So although each singer only does a handful of mock auditions, they see and learn from their peers' auditions as well. When they leave, they are basically audition machines.
After mock auditions, they break off into different rehearsals, one for each of the various performances the group is working on, plus optional time for individual work. Then everyone breaks for lunch for an hour, but some of the performers end up eating and then heading to a piano to rehearse before the break ends. Then they're in rehearsal until dinner, with an hour and a half break, and then more rehearsal until 10:30 p.m.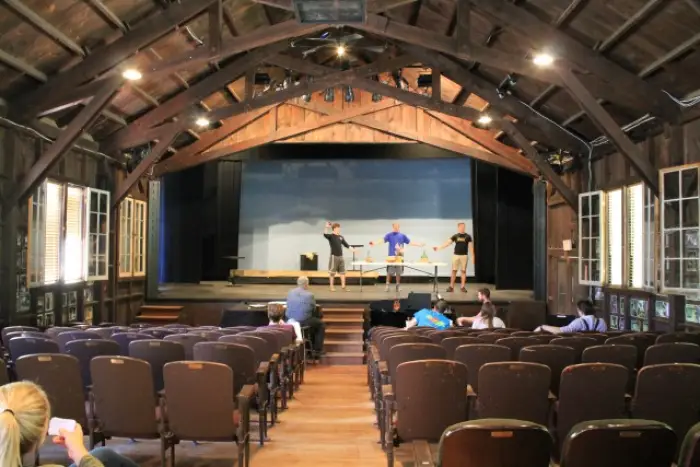 And besides all the structured rehearsal time, the elite instructors who train them are willing to spend time outside of rehearsals working individually with each vocalist, late at night or early in the morning, whenever they need it.
Instructors also spend a lot of leisure time with the performers as well, forming strong, lasting bonds. They tell the Young Artists stories about their professional pasts, giving the students insight into a difficult industry that they might not get elsewhere, and they are open to answering any questions the students might have.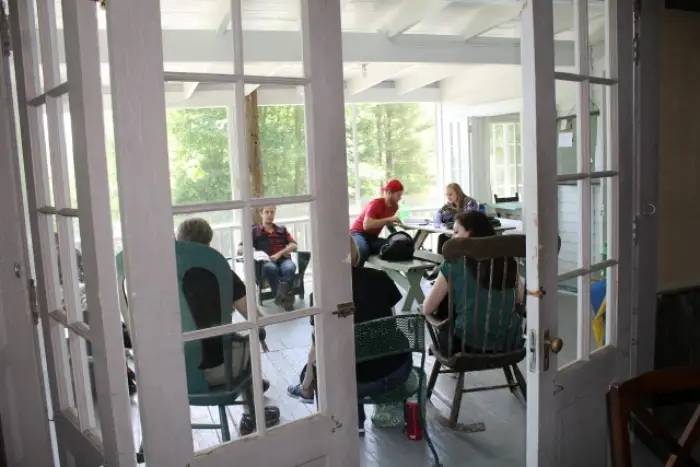 The cast and crew put together four mainstage productions, plus a handful of other concerts and reviews throughout the season — a pretty compressed schedule, for anyone who has ever worked on a musical or opera before. The program always includes both musical theater and opera, which is rare in the vocal training world. But the Seagle staff want to make sure that their performers have the best chance to get jobs beyond their time in Schroon Lake, so they help them develop the broadest range of skills possible.
It's only nine weeks that the students are in Schroon Lake, but because the program is so intensive, they often come out of it looking like entirely different performers.
And it's not just performers who learn at Seagle. Every aspect of the theater has people there learning their trade, from costumes to sets, lighting to stage management.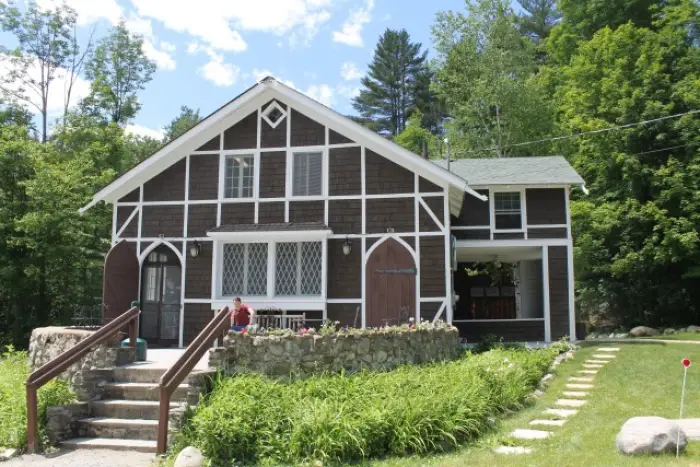 One big family
Everyone lives on campus, dining and playing and working together, and everyone has a job to do around the Colony each day, helping to make meals or clean them up, or otherwise pitch in to keep things running smoothly.
By the end of each season, performers, crew members, and instructors have become one big family, and that continues throughout their careers. Whenever a former Young Artist needs help, their Seagle colleagues are there for them.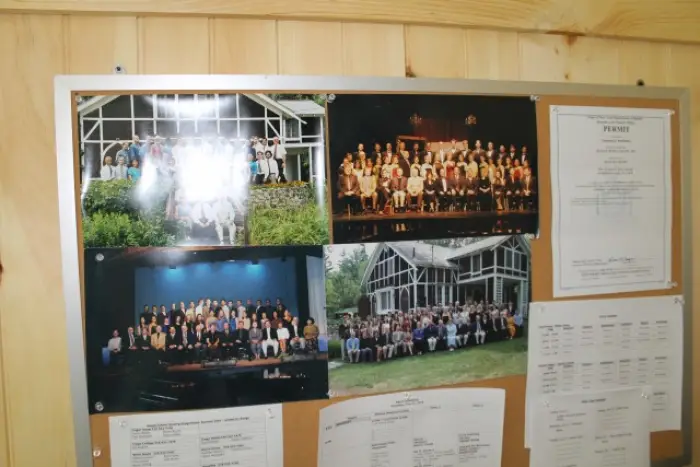 Performances
Seagle now resides at what used to be two farms, and performances are held in a barn that's more than a century old, converted decades ago into a theater. The organization is now working on a longterm plan that will add a new theater space, but that will be a few years down the road. For now, the barn is a challenging space with not much room backstage or in the loft, but the artists who work on each performance are creative about how they deal with those challenges. And the barn brings a quaint touch of rustic to the high-end art form that opera is often considered.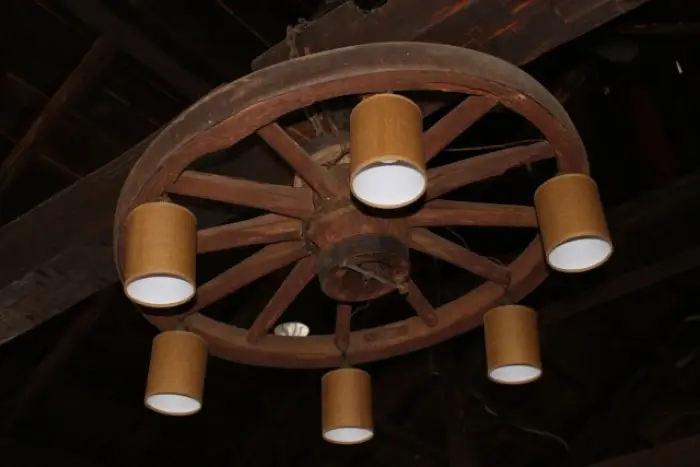 The local community and visitors are lucky to have a number of performances open to the public throughout the summer. Prices vary for each production. Here's the full performance schedule for this season:
Mainstage schedule:
The Most Happy Fella, a 1956 musical by Frank Loesser about a romance between an older man and a younger woman.
July 6, 7, 9 at 8 p.m.
July 8 at 2 p.m.
The Elixir of Love, or L'elisir d'amore, a comic opera by Italian composer Gaetano Donizetti first performed in 1832.
July 20, 21, 23 at 8 p.m.
July 22 at 2 p.m. ‡
Roscoe, the world premier of a new opera based on William Kennedy's acclaimed novel about Roscoe Conway, the motor of Albany's political machine who longs to retire.
Aug. 3, 4, 6 at 8 p.m.
Aug. 5 at 2 p.m. ‡
The Music Man, the classic American musical first debuting on Broadway in 1957 about a con man who brings a small town hopes of a children's band.
Aug. 17, 18, 20 at 8 p.m.
Aug. 19 at 2 p.m.
Children's Opera: Jack and the Beanstalk, a retelling of the classic English fairy tale.
July 9 at 10 and 11:30 a.m.
Free at the Boathouse
‡ pre-show lecture 1 hour prior to curtain
Events and performances:
Community Concert
June 18 at 7:30 p.m.
Schroon Lake Central School
Old Friends & New
June 25 at 8 p.m.
Patrice Munsel Gala
July 16 at 6 p.m.
Seagle Music Colony Guild Luncheon
Aug. 4 at 11 a.m.
The Sagamore Resort in Bolton Landing
Vespers Concerts
August 14, 21 at 5 p.m.
Oscar Seagle Memorial Theatre
Great Songs & Great Singers
Sept. 4 at 7:30 p.m.
Oscar Seagle Memorial Theatre