We already know that Schroon Lake is known as a "summer haven for culture," and music is a huge part of that. The musical styles that are popular here are at opposite ends of the spectrum, but they're still both very Adirondack.
From opera and musical theater
Seagle Music Colony grooms young artists for opera and musical theater. It's the oldest summer vocal training program in the U.S., celebrating 100 years this summer!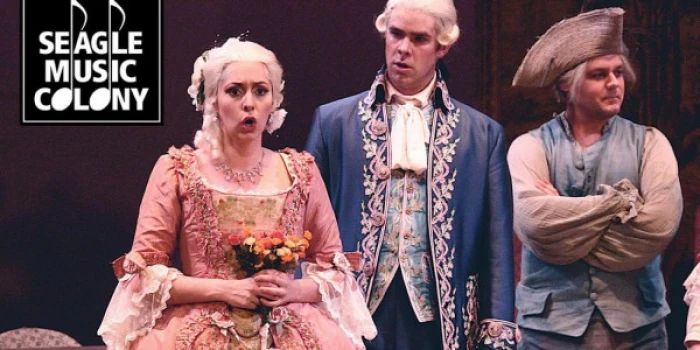 Although you might not initially think of opera as a musical style common to the very rustic Adirondacks, Seagle General Director Tony Kostecki put it into perspective for me. The Adirondacks were mainly settled when rich people from New York City started to come here to vacation. (That's where the term comes from: People would vacate the city to come here.) So when they arrived, they expected the same kind of entertainment they were used to in the city, like seeing operas on a regular basis.
Because of that, there's a long tradition of classical music training in the Adirondacks. Seagle certainly is a cornerstone to that, but there's also Meadowmount School of Music in Westport, the Luzerne Music Center in Lake Luzerne, and there used to be a Lake George Opera that has since moved out of the Adirondack Park to Saratoga.
The colony's productions are performed in their on-campus theater, which is basically a converted barn. Tony said it's a fun juxtaposition to add that level of rusticness to what is often considered a "hoity-toity" art form.
"It's a very Adirondack space for what we do," he told me.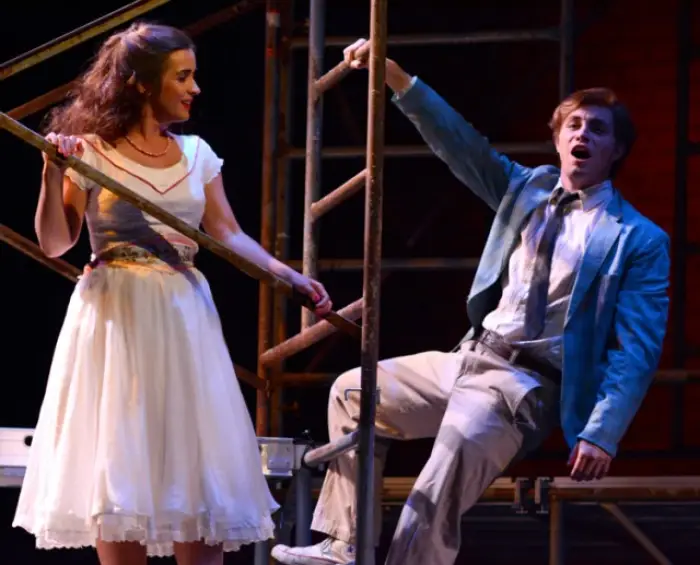 Seagle brings in 32 young artists each summer, and most of them are in the midst of studying opera at a university or conservatory. But Seagle tries to get them to diversify by focusing on musical theater as well. The art forms are similar in that they are both part of staged productions that tell a story, but they have different technical requirements of the performer. Operas are sung through entirely with no speech or dialogue, and the performers don't typically use amplification, so they must learn how to fill large spaces with just their voices. The style of singing, therefore, must be more classical in nature. In musical theater, performers switch between speaking and singing, and they commonly use microphones to amplify their voices. That allows them to use a more pop style in their singing.
But there are, of course, exceptions to both, and Tony said it seems like the two art forms will merge more in the future. That's why, in order to prepare young artists for the job market, Seagle tries to ensure they are trained for both.
Seagle's mainstage 2015 season is:
"Falstaff" by Verdi - July 1-5
"The Barber of Seville" by Rossini - July 15-18
"Into the Woods" by Stephen Sondheim - July 29-August 1
"Les Misérables" by Schönberg & Boublil - August 12-16
They will also perform the children's opera "The Ugly Duckling," plus some other concert events.
To folk music
The more traditional style of music for the Adirondacks also has a significant place in Schroon Lake. The village is home to an annual Folk Music Festival, which will celebrate its 26th year in 2015. (check out last year's lineup - we expect this year to be just as exciting)
The idea for the festival originated with two folk music greats: Dan Berggren and Pete Seeger. Seeger produced a similar festival decades before in Schroon Lake, and this festival was a sort of resurrection of that.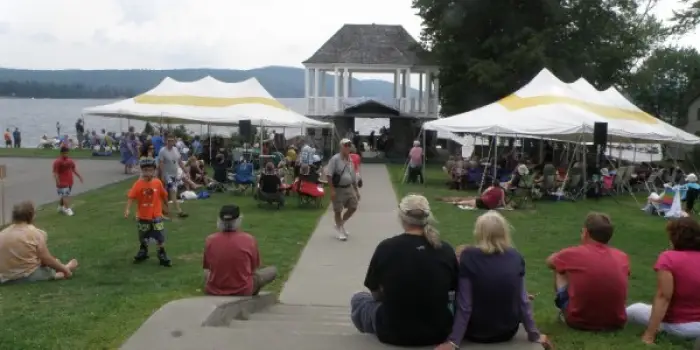 This year's festival will feature music from Atwater and Donnelly, Patchouli, Neptune's Car, and Dana and Susan Robinson.
This is a popular event, plus it's free!

The Schroon Lake Arts Council, which puts on the Folk Music Festival, also produces a summer concert series on Tuesday nights through July and August at the Boathouse Theatre on the shore of Schroon Lake. The acts in 2015 will range from folk, Americana, country, and bluegrass to a capella doo wop, traditional Irish tunes, and jazz.
Other music
Besides the opera and folk, there's also other opportunities for music in Schroon Lake. Word of Life holds a religious concert series, and many of the local restaurants host bands throughout the summer. Witherbee's Carriage House Restaurant even hosts an open mic night all year round that helps stave off the cabin fever in the off season.
No matter what kind of music you like, Schroon Lake has something for you to get down to!