It's spring in the Adirondacks, and that means rising temperatures, melting ice, flowing waterfalls, new growth ... and it means changeable and often unpredictable weather conditions! One day can feel like summer and the next like winter. Some days can feel like one season in the morning and an entirely different season in the afternoon. A few weeks ago, when you were eagerly anticipating outdoor activities in the warmer temperatures, you probably weren't dreaming of packing and planning for every weather condition imaginable. But it is spring in the Adirondacks after all, and with just a bit of creativity, your spring trip to the Adirondacks is bound to be the best ever. Here are some ideas to keep you focused on enjoying your spring visit to the mountains, no matter the weather!
Take a look forward
Planning for future Adirondack adventures is a wonderful activity for any day, but seems especially pleasant on days when the outdoor conditions are unpredictable or the weather isn't so inviting. Scheduling visits to favorite places, planning new routes, sharing stories with other explorers, spreading out maps on the kitchen table and dreaming up future events is an adventure of its own. No matter what type of excitement you have in mind — hiking, backpacking, paddling, climbing, road tripping, or any other form of outdoor recreation in the Adirondack Hub — taking the time to plan ahead is a great use of time. A licensed Adirondack guide can be of great help with planning and provide expert advice! If you're in need of ideas for new activities, check out Adirondack Wayfinder, where you'll find a wide range of suggestions for adventures big and small. Oh, and paddlers, have you heard of the Schroon Paddle Challenge?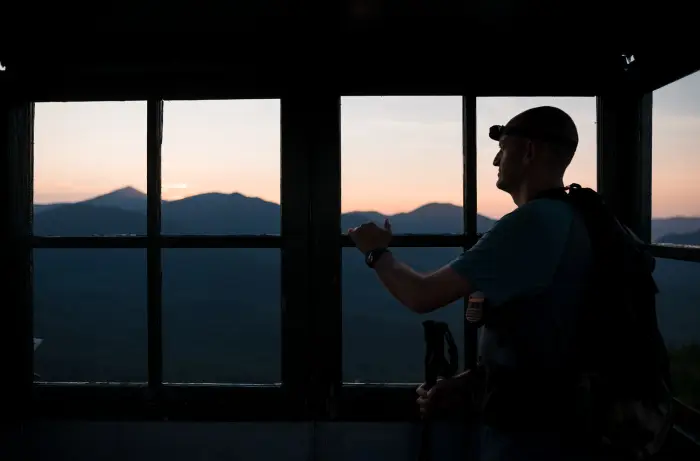 Take a look back
Need a breather from the excitement of planning for the future? Take a look back instead! Each and every one of the towns in the Adirondack Hub has some incredibly wonderful and cool history, with a rich and storied past that is just waiting for you to discover. Learning about the area's history isn't just interesting; knowing details, the struggles and triumphs of the area's past can give you a fresh perspective on life as it is today in the Adirondack Hub. You'll learn that there are quite a few mysteries of the region as well! Let the trails rest while you spend time stepping backward through the history in the area's museums and historic sites.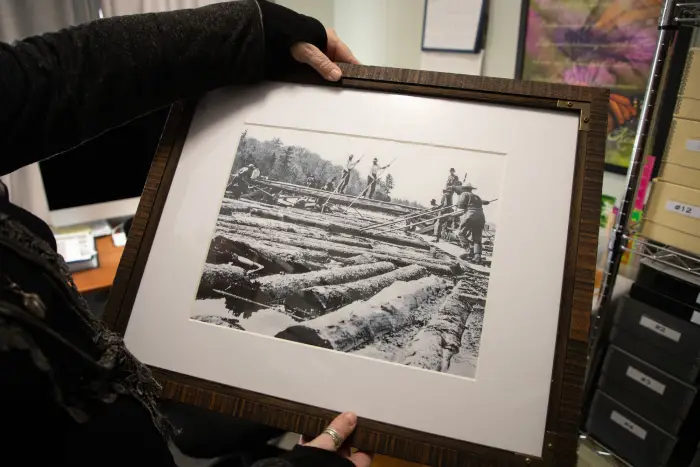 Take a look around
Take a look around and appreciate a new view during this season of change. With the trees still leafless and with spring migration still in progress, mud season is one of the best times of the year for birding. It's also an incredibly wonderful time of year to experience the landscape from a different perspective as you make a return to road biking! Our towns constantly have new events springing up, so as always, keep an eye on the Events calendar for an up-to-date list of the happenings in the area!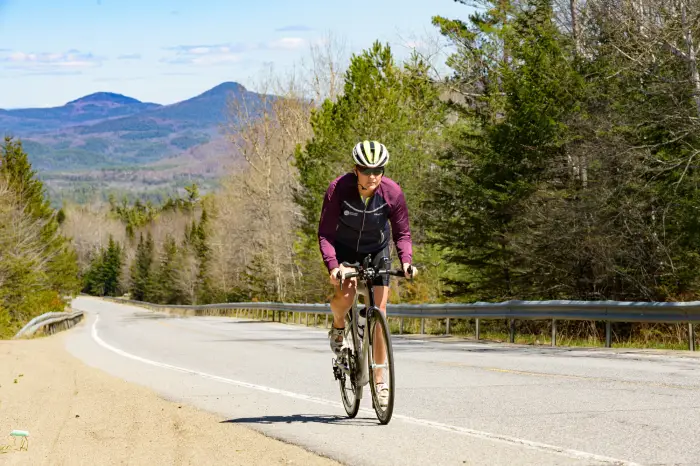 Someday
Every day is someday. The changing weather and sometimes-unpredictable outdoor conditions make this time of year perfect for making your day "someday". You know that place you've driven by hundreds of times and have always thought that you'll stop to check out? Maybe that corner market or antique shop? The lake view worthy of stopping to linger over, that historic plaque that you've always wanted to stop to read, or that sidewalk in town you've always thought would be nice to stroll along? Stopping for coffee or lunch and peeking in all of the shop windows? Now is the time. Let the spring weather do what it will as we take the opportunity to slow down, take our time, and do some of those things that we've always been intending to do, but never seem to find the time for on our way to and from our big Adirondack adventures. Today is the day to finally stop, look, and experience! 

A special note: be gentle on the trails
A quick note about this special time of year: there are many indoor and in-town activities to keep us busy, but we are all eager to get out onto the trails and up high in elevation, returning to our favorite warmer weather hikes or exploring new sections of the map. Keeping our trail systems healthy is important every day of the year, and especially so during spring. The trails can be exceptionally vulnerable this time of year, so please keep in mind that the trails, surrounding terrain, and your fellow hikers will be grateful for your efforts to take extra care to hike responsibly.

The magic of the Adirondacks is the result of previous generations taking a long view and protecting the mountains, lakes, and rivers within the Blue Line. That tradition continues today as we support and encourage everyone to practice Leave No Trace ethics, which help protect the lands and waters of the Adirondacks.