Alternative ways to do four popular hikes in the Pharaoh Lake Wilderness
The Pharaoh Lake Wilderness Area is awe-inspiringly immense, with over 45,000 acres of wilderness strewn with small peaks, picturesque ponds, and a snaking network of footpaths. While wildly expansive, trail access is extensive, and there are parking options that offer varying experiences on every side of the wilderness area. Here are four hikes from four different access points that you should know about!
Goose and Crane Pond from Crane Pond Road - Easy hiking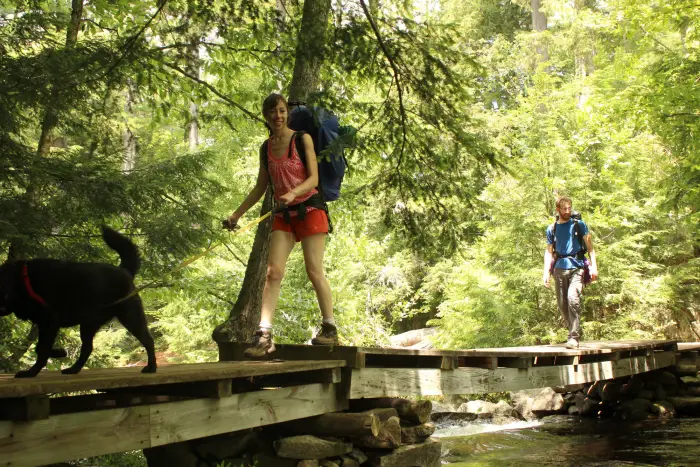 At a little less than 2 miles one way to the shoreline of Crane Pond, the trail follows a rough and unmaintained road. Accessing this pond is quick and easy, so why not add Goose Pond to stray away from the typical hiker's path? After exploring the water's edge on Crane, head back the way you came, along Alder Pond, and take a left towards Goose Pond, which is about midway between Crane and your car. You'll follow along a cascading brook with moss-covered rocks, to a pond abutted by two small summits, and some fantastic spots to sit in the sun along the shoreline. Goose Pond is a bit quieter than Crane, and is phenomenal for fishing given its surprising depth of over 100 feet in spots. 
Treadway Mountain via Putnam Pond Campground - Moderate hiking with a possible paddle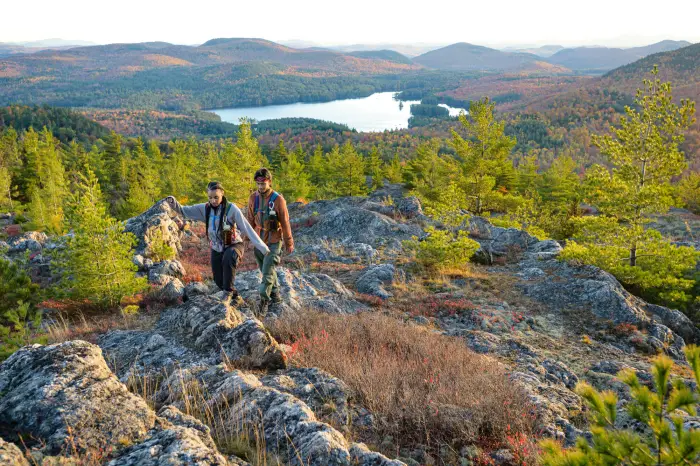 The Putnam Pond Campground is one of my personal favorite basecamps for adventure in the entire Adirondack Park. When you choose to camp here, paying the small fee to utilize the location is an excellent option. Speaking of options, you have two for this hike! The typical path takes you almost 4 miles one way, past the south and east shore of Putnam Pond, to the summit of Treadway. The peak's craggy and pine-dotted dome holds perhaps one of the best views in the wilderness area, and the open summit will make you jump from rock to rock aiming to see all aspects of the area's features. 
If you're a fan of surf and turf adventures, you can cut the length of this hike by 1 mile one way, and paddle across Putnam Pond for a little less than 1 mile to a trail that meets up with the one described above!
Pharaoh Mountain from the Southern Trailhead - Difficult hiking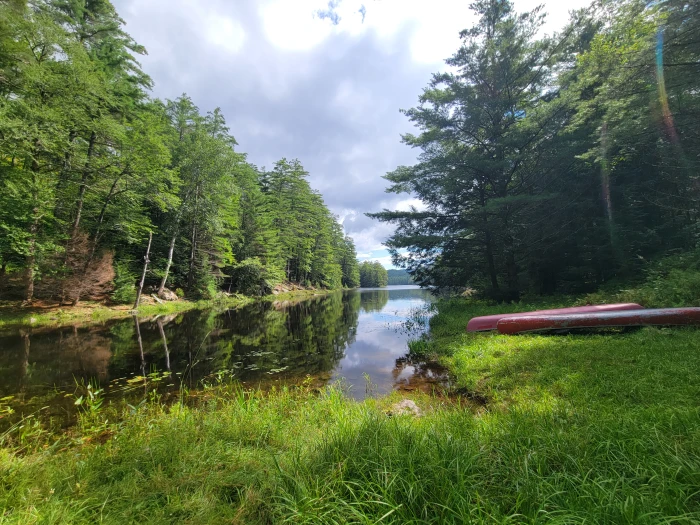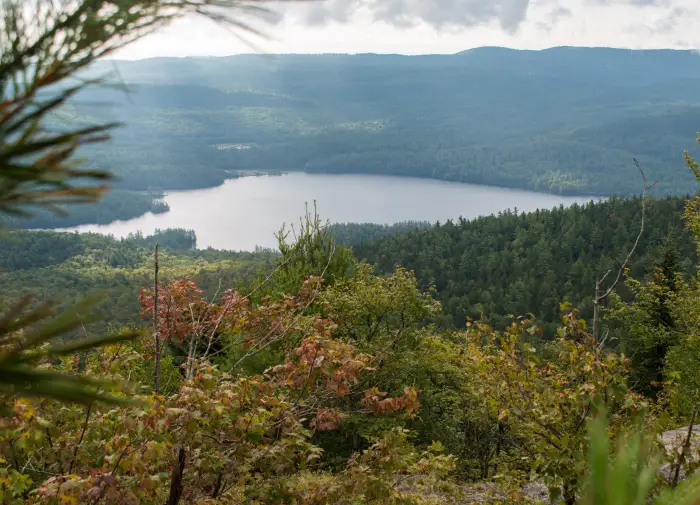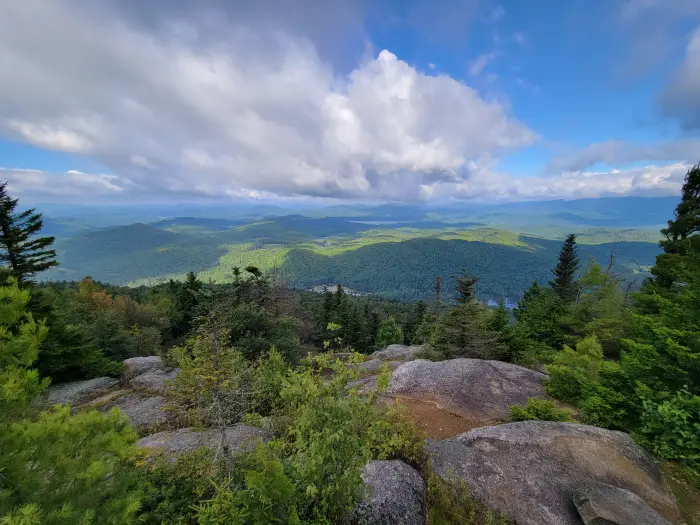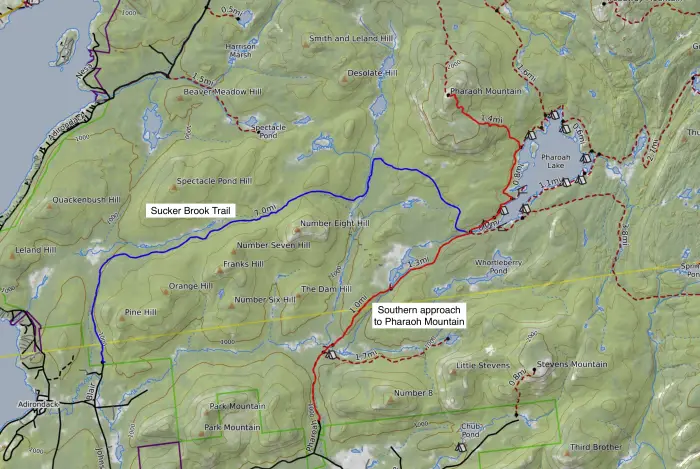 Most often hiked from the north via the described Crane Pond trail, tackling this difficult peak from the south might add to the mileage, but will give you a sense of scale for how truly wild this space is. The southern access point (Mill Brook Trailhead) is reached at the end of Pharaoh Lake Road, where a large roundabout parking area is. Don't try driving further, the road is washed out and impassable, but makes for a great warm-up to the day ahead. You'll hike along the old access road, then hike across a boardwalk built across a beautiful wetland area. You then continue following the clear remnants of an old woods road to the southern shoreline of Pharaoh Lake. If you leave early enough, getting to this outlet of the lake, and the western shore you'll continue on, is worth it for the sunrise light. Loons love it out there too, and your chances of hearing them are high! After navigating quite a few small bumps, all while peeking through the trees at Pharaoh Lake, you turn left and steeply up the mountain. Expect the trail to be wild, with roots, rocks, and even running water in spots. The trail is safe, but the conditions make for a doable challenge that'll leave you in need of a long break on top. You should enjoy the couple different summit areas, with a large rock slab on your left as you summit with views of Pharaoh Lake, and the main summit ahead that offers up views of the distant High Peaks, and the low-lying hills below. It's a special peak, with views to back up the fact that it's the tallest mountain in this wilderness area!
Pharaoh Lake from the Sucker Brook Trail - Backpacking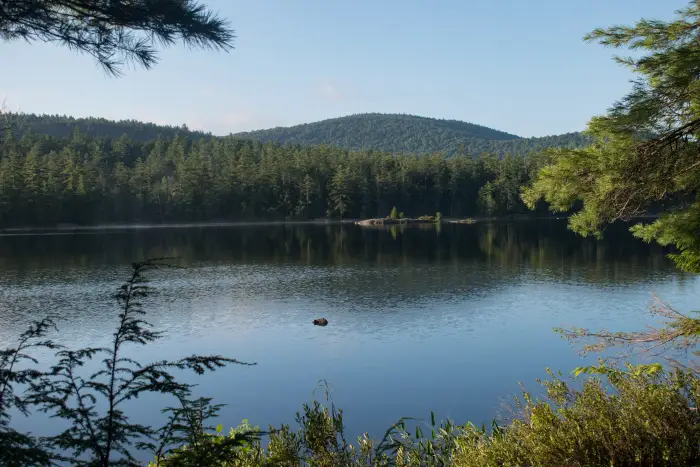 The lake is essentially a backcountry campground for those willing to put in some work to get there. With over a dozen lean-tos, and many tent camping sites that are all first-come, first serve, your ability to pick and choose where you'll enjoy the sunrises and sunsets on the lake are endless. If you're out for a backpacking trip, then try the Sucker Brook Trail to the lake. It's located west of the aforementioned southern trailhead for Pharaoh Lake and Mountain, and adds both distance and solitude to the typical backpacking trip here. From the Sucker Brook trailhead, you'll traverse 7 miles to the outlet of Pharaoh Lake, and from there you decide how far you want to walk for a spot in a lean-to or a flat tent site! Be aware, the Sucker Brook trail is an adventurous route, and is often not well-marked. Before you go, plan ahead by studying maps, and consider downloading the trail onto a GPS. This isn't a route that should be taken by a first time backpacker.
While wild, the Pharaoh Lake Wilderness Area is adjacent to some of the best towns if you're looking for unique places to stay, local dining options, and historic sites to explore.