Are you sick of turkey yet? Us too! Thankfully the Adirondack Hub has you covered for all things NOT turkey-related. Now, Thanksgiving is a wonderful time, family comes together, delicious food is eaten, and of course LEFTOVERS! There is no Thanksgiving without leftover turkey, potatoes, stuffing, and pie! We all know and love a Thanksgiving feast, but come the 3rd or 4th day of eating the same thing it gets a little old. Luckily the Adirondack Hub is full of delicious restaurants that are perfect to stop at for a post-Thanksgiving meal. 
Newcomb 
Newcomb Cafe and Campground 
Open Thursday through Monday 8 a.m.- 3 p.m. The Newcomb Cafe and Campground serves up some of the best down-home Adirondack-style cooking. From delicious breakfasts to scrumptious lunches the cafe is a must to stop at. Their fluffy pancakes with real ADK maple syrup are simply amazing! Bonus: they have a smaller store attached with locally crafted gifts and items perfect for anyone on your holiday list!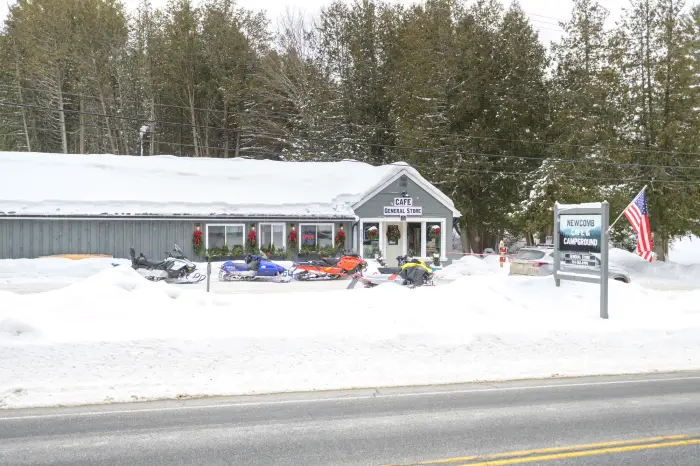 Lake Harris Lodge
Open Thursday through Saturday 4:30 p.m. - 8 p.m. Nestled right along Lake Harris, the Lodge is a beautiful and delicious spot to stop for dinner and a cocktail! The menu boasts with different flavors from steaks and chicken to scallops and pasta, the meals and specialty holiday cocktails are always a hit! While there, you can pick up a gift certificate for a special someone as a holiday gift!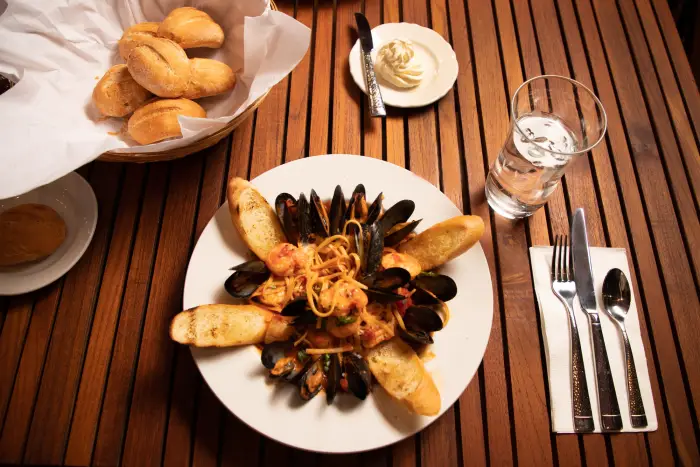 North Hudson
Paradox Brewery 
Open Wednesday through Thursday 12 p.m. - 8 p.m., Friday through Saturday 12 p.m.- 9 p.m., and Sunday 12 p.m. -6 p.m. We may be biased in the Adirondack Hub, but Paradox Brewery is one of the best breweries to stop at and enjoy a locally crafted brew and delicious wood-fired pizza! Sometimes all you want is something simple to to enjoy and what's simpler than a pizza and beer? Plus their merchandise makes for a perfect gift! 
Schroon Lake 
Sticks and Stones
Wednesday through Thursday 4 p.m. - 9 p.m., Friday through Saturday 11:30 p.m. -10 p.m., and Sunday 11:30 p.m. - 9 p.m. Sticks and Stones has always been a fan favorite and there's a reason for that! They have a killer array of food perfect for everyone; wood-fired pizza, steaks, pasta and so much more! Their lobster ravioli with Alfredo sauce is sure to hit the spot every time. Of course, a gift certificate from them would look really good under the tree!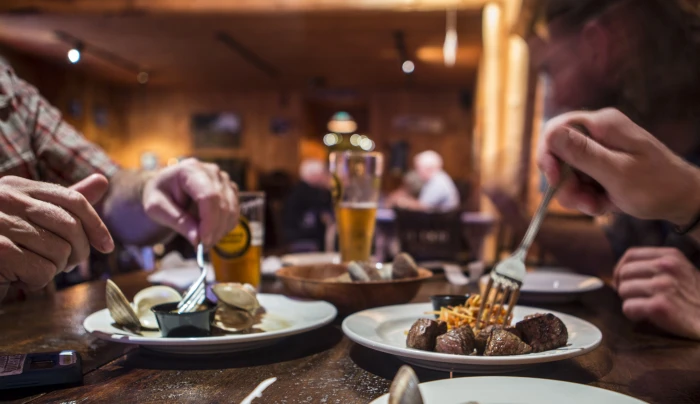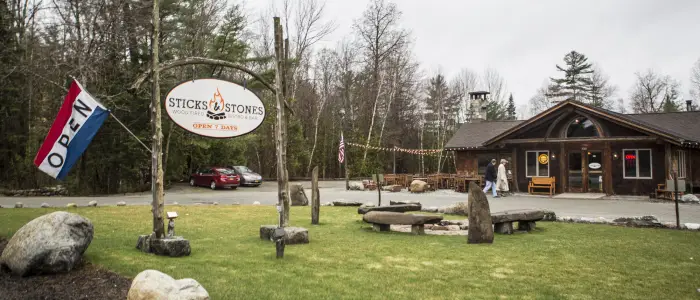 9-mile Coffee
Open Monday through Friday 7 a.m.-4 p.m. and Saturday through Sunday 8 a.m. - 4 p.m. 9-mile coffee is your go-to coffee stop! They have signature holiday lattes and classic brewed coffee ideal for everyone in your family. It's also a great spot to grab a quick and delicious breakfast sandwich! They also have merchandise and gift cards perfect for the coffee lover on your list.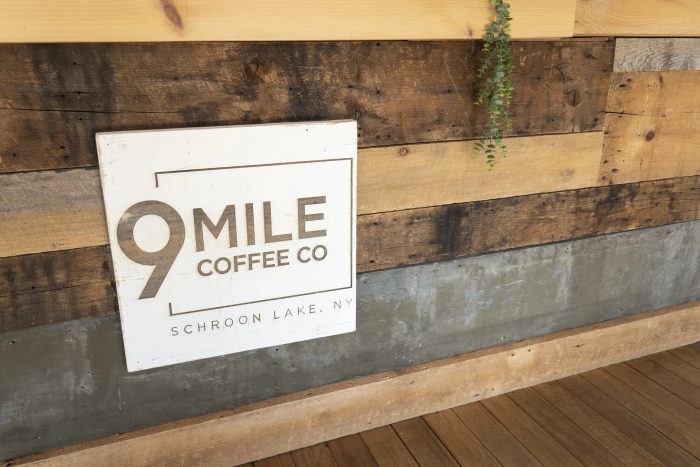 Pitkins Restaurant
Open Monday through Tuesday 8 a.m.- 3 p.m. and Thursday through Sunday 8 a.m. - 8 p.m. For over 100 years, Pitkin's Restaurant has been serving food to its customers and it goes without saying that it has been a go-to stop for all those years. Some of the best Adirondack meals are served at Pitkins. Breakfast, lunch, and dinner are sure to blow you away and keep you coming back for more.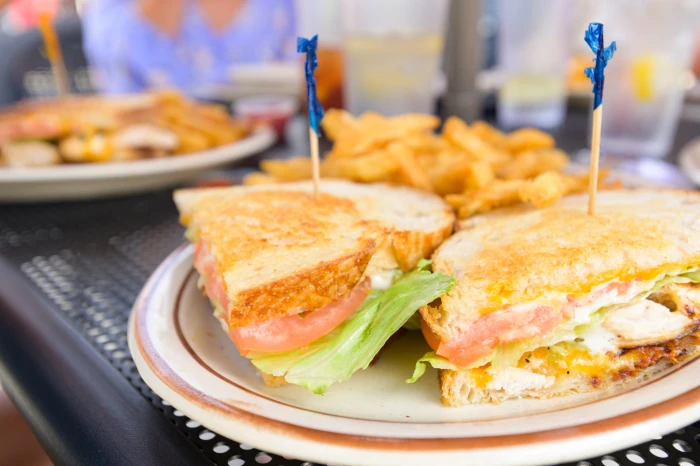 Schroon Sandwich Shop 
Open daily 8:30 am-3 pm. New to the Schroon Lake scene is the Schroon Sandwich shop. They are creating delicious cold and hot sandwiches perfect and simple to grab and enjoy! Their "Triple S special", which includes a sandwich, soda, and side special is a great and delicious option for that perfect afternoon meal.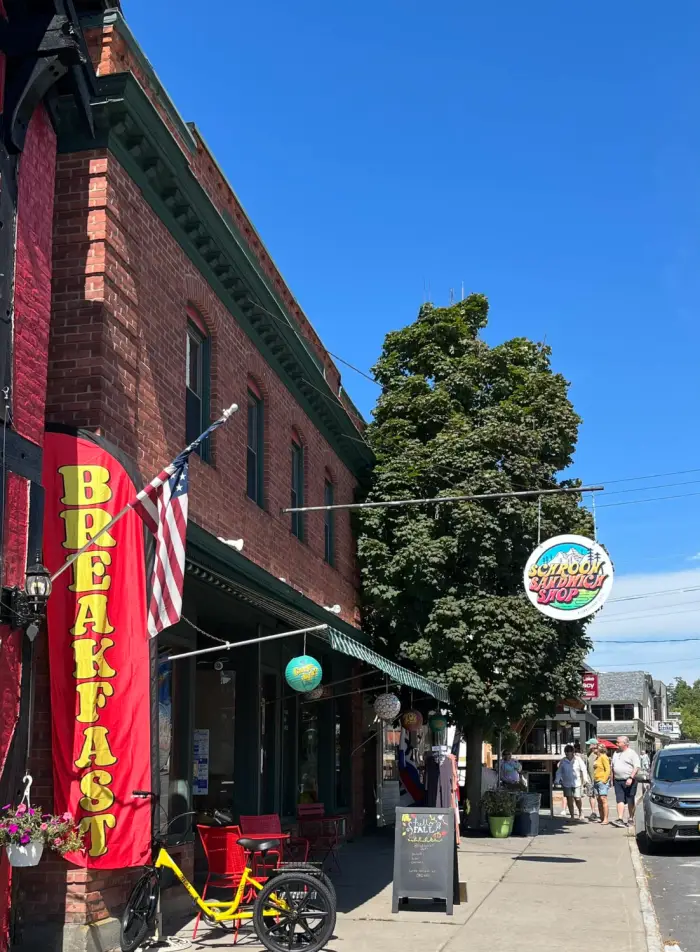 We hope everyone had a wonderful Thanksgiving filled with family and yummy food. But after the Thanksgiving lull when you're tired of the same meal, look to any of these great restaurants and cafes to pick from! Even if you don't buy a meal you can always pick up a gift card for a special someone this year and support the local businesses!