So, summer has just begun and you're looking for a great getaway to take with your family. One that includes adventure, beautiful scenery, great places to stay, delicious food, and even nicer residents. Try visiting Minerva, NY for your next getaway; whether it's for a whole week or just a day, this little town will check off every box on your list!
What to do?
A nature lover's paradise, Minerva offers a little bit of everything for everyone in the family to enjoy their vacation. There's hiking, paddling, fishing, and swimming to be had. Outdoor activities GALORE!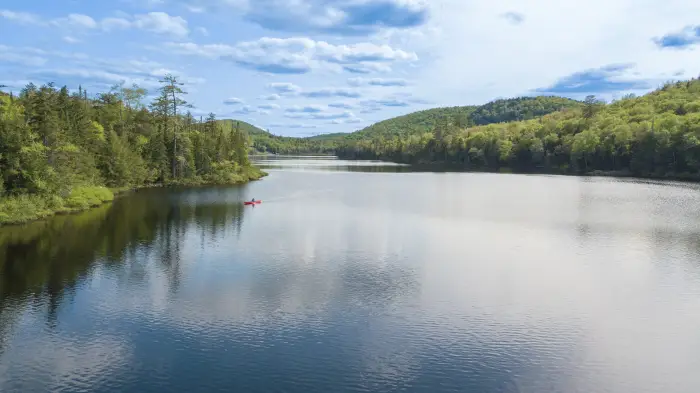 Moxham Mountain is a great day hike to take to enjoy the beautiful views of the area. This ridge hike offers so much and is very easy for everyone in the family to do. And after you're done taking in the Adirondack views head on over to Donnelly Beach and relax. The beach includes so much within its grounds: basketball courts, playgrounds, lifeguards on duty, concession stands to grab a snack at, and a great swimming area to enjoy. Canoeing, kayaking, paddle boarding, and fishing are a breeze on Minerva Lake. There are three smaller islands within the lake just waiting to be explored, and no motorized boats are allowed, which makes recreational paddling ideal! Looking for a boat? Stop by and check out Hornbeck Boats where they design, build, and sell custom canoes! Perfect for your Adirondack Hub adventure.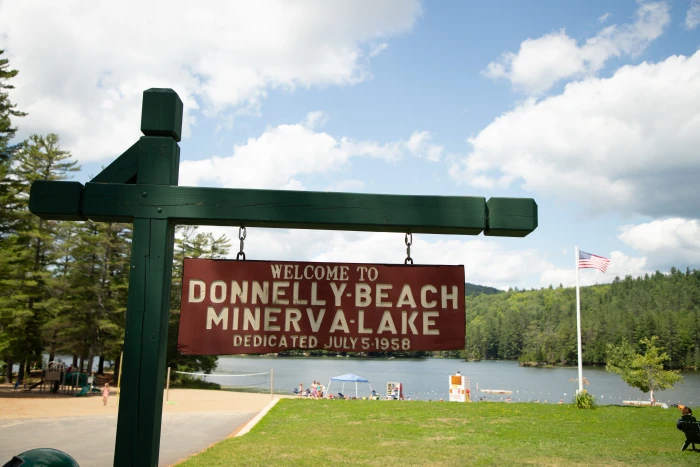 Now for the adventurer, make sure to check out Rankin and Little Rankin Ponds, an easy and short hike that leads to a particularly picturesque pond. The paddle around is roughly one mile but you'll find yourself out for hours just enjoying the peace and quiet of this hidden gem.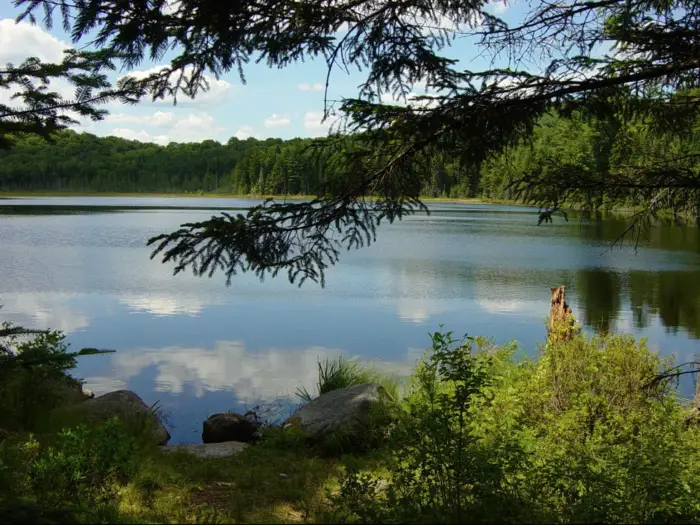 After all the adventuring is done its time to find a good place to eat! Of course there are free charcoal pits you can use to have a nice picnic at the beach, and Sullivans Store right down the road has everything you need in case you forgot your hot dog buns! But what if you wanted to sit down and NOT have to do the cooking for once?
Where to eat?
Minerva offers great dining options for you. If you're feeling a bit fancier book a reservation at The Owl at Twilight and enjoy a meal you'll never forget. Or, if you're feeling more casual, check out Sporty's Iron Duke Saloon for a great burger or wings. This is also a great stop for a beer after a day of adventuring.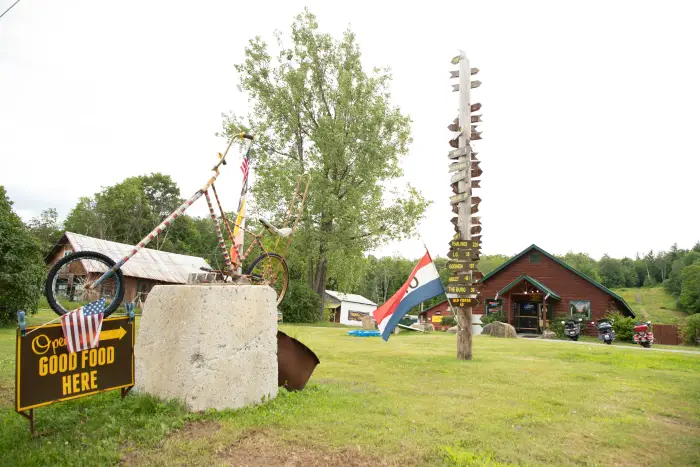 Where to stay?
Now you REALLY liked Minerva and would love to spend a whole weekend here or even a week. There are plenty of options to choose from when planning where to stay. Are you looking for a cabin secluded in the woods, or maybe you'd prefer a bed and breakfast? Perhaps you'd rather pack up the car with a tent or hook up your camper and stay in a campground? Regardless, the Town of Minerva has all options to choose from.
For the campers in all of us, Donnelly Beach Campground is a great option for families who are looking for an outdoor experience they will never forget. This small, quaint campground situated on Minerva Lake offers countless amenities like restrooms with hot showers, horseshoe pits, dump station, and an ideal location to the town beach, this campground is small but mighty!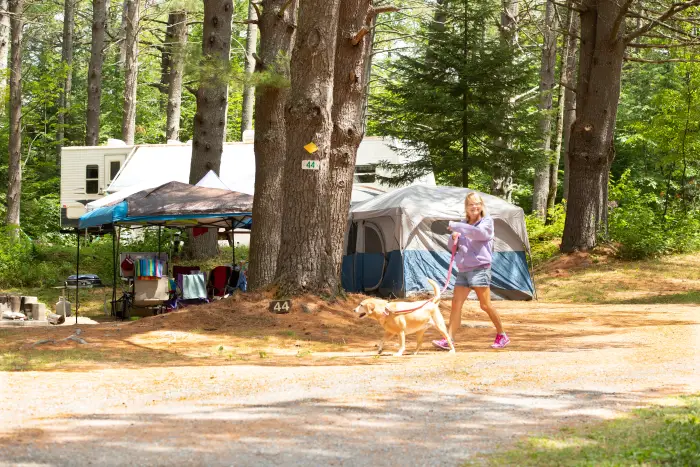 Morningside Camps and Cottages, a family-run oasis dating back to 1934, offers over 15 beautiful cabins situated along the water with picturesque views as far as the eye can see. Everything you need for the perfect getaway is situated on the property. They have a beach area for swimming, an area for fishing, boats for exploring Minerva Lake and hiking trails all along the property to explore. The owners, Dave and Randi Labar, go above and beyond to make you feel at home!
Now for a great bed and breakfast option check out Betty's Funny Farm. With cozy beds and deliciously famous breakfasts, you'll understand why people always come back time and time again. There's also The Alpine Homestead, situated on the outskirts of the town but still conveniently located. You can rent a room or the whole house for everyone in the family.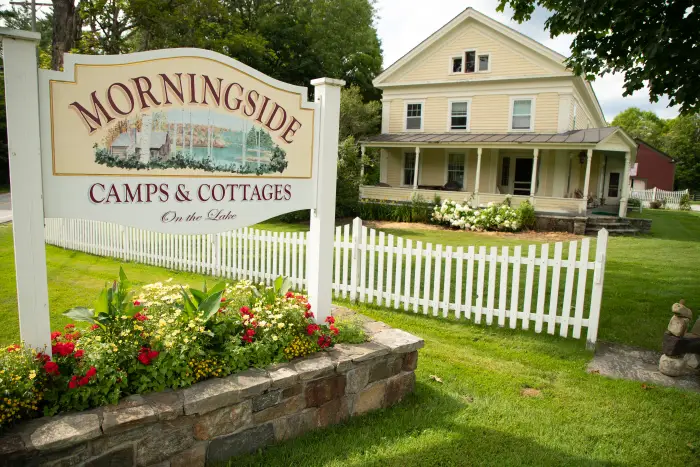 Your next summer getaway starts here in Minerva, NY! Check out all the local events happening during your visit here!