Schroon Lake is one of the most beautiful lakes in the Adirondack Region. It's also home to approximately 1,500 year-round residents, and in the summer that number swells to nearly 5,000 with summer homeowners.
Schroon Lake is also renowned for its therapeutic qualities, having hundreds of visitors come from around the world to sit on its shores and rejeuvenate. These vistors are mostly individuals or families that want to escape the fast-paced life of urban America; however, at times A-listers frequent Schroon Lake. Some of the first A-listers that influenced or visited came as early as the dawning of the town.
Schroon Lake was established in 1804. The origin of its name is still a topic discussed at many dinner tables. There are two versions of how Schroon Lake recieved its name. The first is that the local Native Americans, the Iroquois and Algonquians, named it. It has been noted that the Iroquois gave the name Ska-ne-tah-no-wah-na to Schroon Lake, while the Algonquians called it Skoo-na-pus. The first syllable of Skoo-na-pus is reflective of Schroon.
The second version of Schroon Lake's naming occurs during the 1700s, when French soldiers and officers were encamped in the region. During scouting expeditions, the soldiers found the beautiful lake, which was full of trout and salmon and provided much-needed protein for their diets. Due to the beauty of the lake, the officers gave it the name "Scarron" in memory of the widow of French dramatist and poet Paul Scarron.
Paul Scarron was a poor, crippled poet who was married to a young and beautiful woman who, after his death, secretly married into royalty, thus becoming the wife of Louis XIV. This young lady captured the hearts of many who were entertained at the home of her late husband, Paul Scarron. Schroon Lake may very well take its name from Madame Scarron.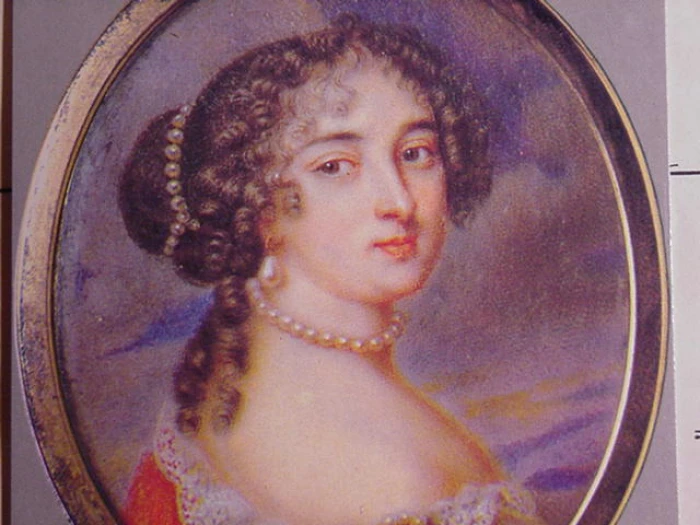 So who was Madame Scarron? Local historian Gary Glebus explained that Madame Scarron's maiden name was Françoise d' Aubigne. Her grandfather was a very close associate of Henry IV and her father, Constant d' Aubigne, was imprisoned for killing his wife and her lover. While in prison he married Jeanne de Cardilhac, who was the daughter of the governor of the prison. Before completing his term of sentence Jeanne had several children, including one who was named Françoise.
After Constant was released from prison he traveled to the Virgin Islands, where he later died in sheer poverty. Françoise and her mother returned to France and took up residency with the Countess de Neuillant, the godmother of Françoise. There she lived as a peasant caring for the poultry and other farm animals. Little did she know the poet Paul Scarron lived on the same street and would someday ask for her hand in marriage. Having wealth at the time, Scarron offered to give Françoise enough money for her to be able to finish her education at a convent. Along with being indebted to him, her beauty and charm soon captured Paul's heart.
At the young age of 17, Françoise married Paul. He was 34 years of age. Many intellectuals and French philosophers were entertained at their home. Françoise always captivated her audience, even royalty. Unknown to many, Françoise became the secret governess of the children of Louis XIV by Madame de Montespan. It became a competition between her and Madame de Montespan to win the heart of the king, who had every intention of making Queen Maria Theresa of Austria his mistress. Theresa's death influenced Louis to marry the widow, Françoise, instead. Madame de Montespan had brought embarrassment to the king earlier and thus he had no desire to ask her hand in marriage.
The wedding between Françoise and Louis XIV took place at midnight in June 1684 at the Palace of Versailles, and thus Françoise became the queen of France. The uncrowned queen became known as the Marquise de Maintenon, a title bestowed on her by Louis XIV, who placed her in charge of his estate Maintenon. For many years thereafter she continued to have an influence over the history of France.
Thomas Cole paints Schroon Lake
Thomas Cole, a famous landscape artist who worked with and inspired many famous American landscape artists during the early 1800s, was the founding father of the Hudson River School for artists. Born in England in 1801, he emigrated the United States with his family when he was 17 and first worked as a wood engraver in Philadelphia before going to Ohio, where his father had established a wallpaper manufacturing business. Not happy working in the wallpaper business, Cole began working with an artist in Ohio, learning to paint portraits and landscapes.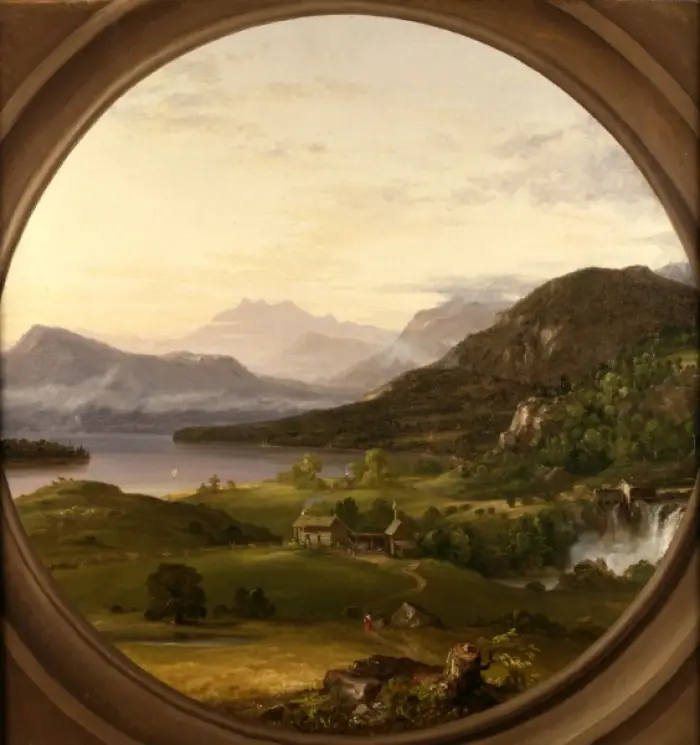 Once he gained self-confidence, Cole set out to seek his fortune. By 1825 he had moved to New York City and soon thereafter made a trip up the Hudson River to stay at the Catskill Mountain House Hotel, located in the Catskill Mountains. This young painter was a very talented artist who had a gift for painting breathtaking American scenery. Cole caught the attention of various art buyers and quickly was included as part of the inner circle of the cultural world of New York City. He soon became one of the founding members of the National Academy of Design in 1826.
Cole expanded his travels and subjects to include scenes of Schroon Lake, other Adirondack towns and landscapes, and the White Mountains of New Hampshire. He later did illustrations for James Fenimore Cooper's popular novel The Last of the Mohicans. By 1829 his success enabled him to take a tour of Europe, where he lived for many years painting nobles and landscapes.
Movie stars ascend on Schroon Lake
Schroon Lake is unqiue and has bragging rights most other Adirondack lakes don't have. A Hollywood movie was even filmed on the lake.
In 1957 Scaroon Manor, a very popular resort and playground for vistors from New York City, became the set of the Hollywood film Marjorie Morningstar, which was based on the bestselling book by Herman Wouk. The soundtrack of the film was by Max Steiner, the same composer for the hit films Gone with the Wind, Casablanca, and Wouk's The Cain Mutiny. The director was Irving Rapper, who had also directed The Glass Menagerie, The Corn is Green, and Rhapsody in Blue.
The leading actor was Gene Kelly, who played Noel Airman, and sang A Very Precious Love, a song that became a hit that year. Kelly's co-star was the young and beautiful 19-year-old actress Natalie Wood. Wood was an experienced actress who started in the business at the young age of four. Her best-known roles were West Side Story, Splendor in the Grass, and Rebel Without a Cause.
Not only did Natalie bring her beauty to Schroon Lake; she also brought her hot romance with actor Robert Wagner. During the fiming of Marjorie Morningstar, Wagner stayed at Scaroon Manor to be near Wood and was often seen out boating and skiing on the lake.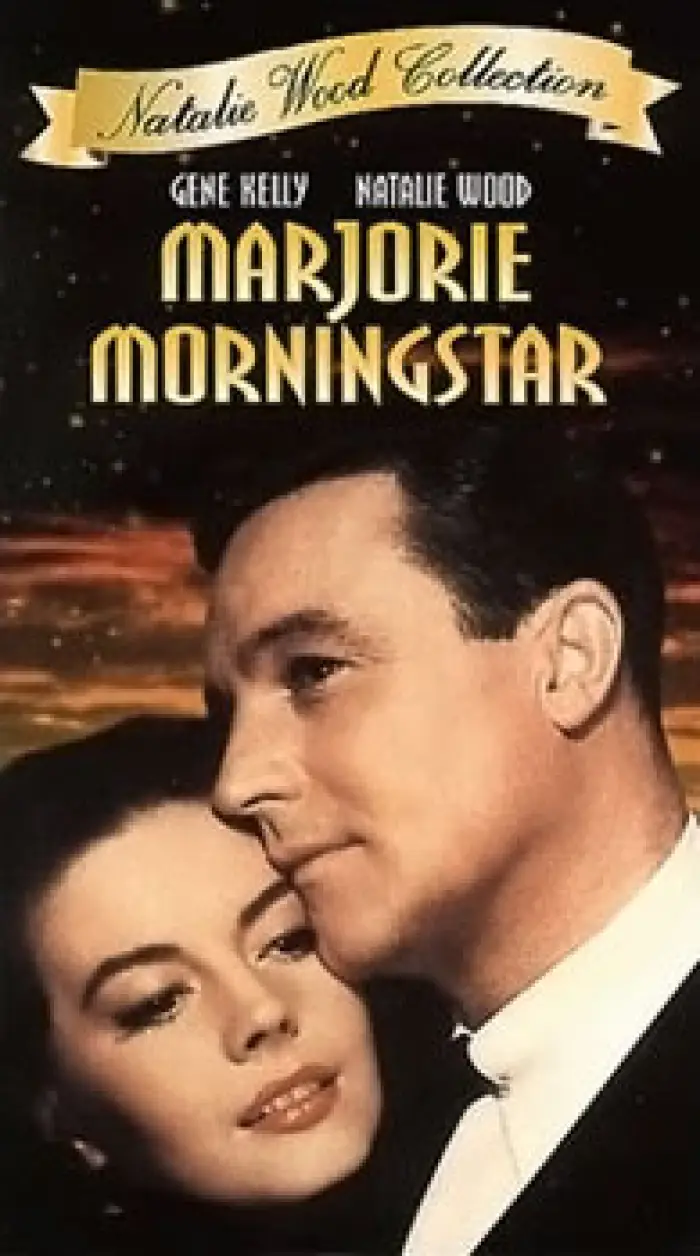 Marjorie Morningstar was a film about a young Jewish woman from New York City who worked at a girls camp and fell head over heels in love with Noel Aimran, the musical director at a glamorous hotel across the lake from the camp. Airman was handsome and charming but the wrong man for Morningstar. Their romance does not end happily, and Airman tries to make it big on Broadway, but fails and returns to the hotel in upstate New York to continue to be the in-house Casanova.
Not only did this film bring Hollywood to the shores of Schroon Lake; it gave the local residents a chance to have a role in a Hollywood film. A few of these extras are still with us today to tell the story of how Marjorie Morningstar was made. If you are lucky you may meet up with one and hear a tale or two.
Nationally known opera singer resides on our shores
In recent years, famous and internationally known opera singer Patrice Beverly Munsel and her husband came to live on the shores of the beloved Schroon Lake during the summer and soon year-round.
Patrice Patrice Beverly Munsel was born May 14, 1925 in Spokane, Washington, and became a famous American soprano and the youngest singer to star in the Metropolitan Opera. Munsel first sang at the Metropolitan at age 17 in March 1943. She made her official Metropolitan debut on December 4, 1943, at the age of 18, singing Philine in Mignon. Perhaps best known for the role of Adele in Die Fledermaus, she performed 225 times at the Metropolitan. Her opera roles included Rosina in The Barber of Seville and Despina in Cosi fan Tutte.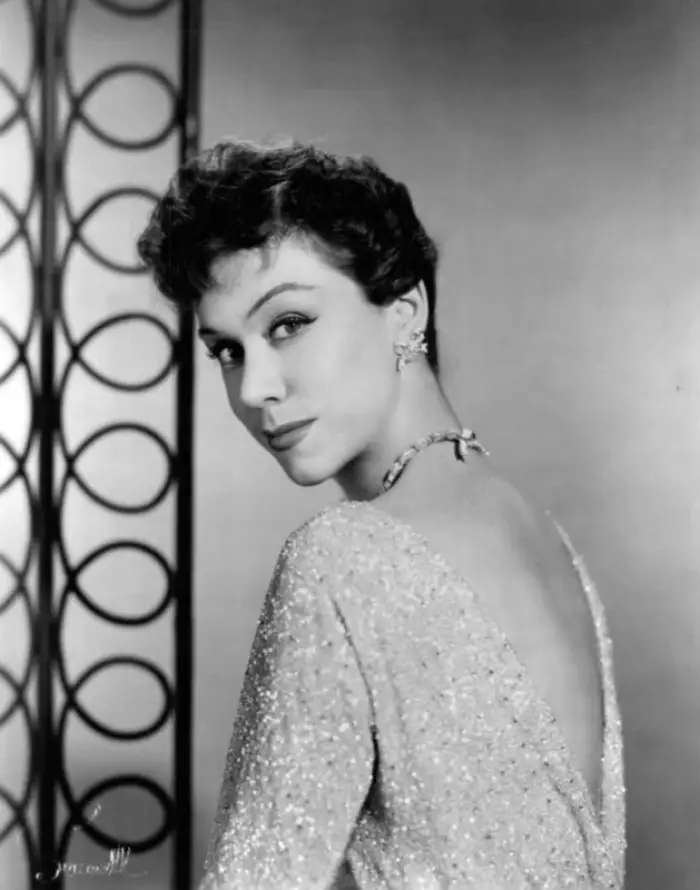 Munsel's late husband Robert C. Schuler developed and produced the ABC-TV primetime variety series The Patrice Munsel Show, which starred his wife and was broadcast during the 1957–58 season. Munsel appeared on many other TV shows during her career, including the role of Marietta (Countess d'Altena) in the January 15, 1955 live telecast of the operetta Naughty Marietta. She also portrayed the title role in the 1953 film Melba, which chronicled the life of the great opera singer Dame Nellie Melba.
Munsel made frequent television appearances on The Bell Telephone Hour, and was the central singer in the Camp Fire Girls' famous TV commercial and song "Sing Around the Camp Fire (join the Camp Fire Girls)," which aired in the mid-1960s. Munsel ended her career as an opera singer in 1981 and began to perform in musical comedies.
Munsel's husband Robert C. Schuler was an advertising and public relations executive and producer for 55 years until his death at age 90 in 2007. They were blessed with four children. Munsel still supports schools for students that are studying opera, including the Seagle Music Colony.
Schroon Lake is loved by so many, from all walks of life. Staying in Schroon Lake is considered a peaceful heaven away from home for many. Come and enjoy our clear cool spring water, the breeze in your face, the beautiful views, and the fresh crisp air. Whether you want to relax at the beach, go on an adventure, or shop and dine in style, Schroon Lake has something memorable to offer. Come find out for yourself why so many stars have called it home!
---
Information for this blog was gathered from a number of sources: Header photo of Patricia Munsel from Wikipedia; the history of Schroon, Paul Scarron, and Madame Scarron, as well as pictures of Madame Scarron and King Louis, are from Gary Glebus, town historian and Glebus Realty website; information and photo of Thomas Cole from Adirondack Museum; film photo from Warner Bros. site.; information on Marjorie Morningstar from Schroon Lake Chamber.
---
In related Fame In The ADKs news:
No joke. Will Rogers has seen its fair share of famous entertainers.
A star-studded past with more stars on the horizon.
Lighting the way for the rich and famous.
Meadowmount: Multiple strings attached.