Warmer days are finally here and nothing compares to an Adirondack summer. Longer days mean longer adventures, and there is a never-ending list of outdoor activities to tackle. Before every new season I like to make a few goals, a bucket list of sorts.
This summer I'll be racing in the Black Fly Challenge, want to learn to fly fish, and have a big question mark next to the Adirondack Canoe Classic-90 miler, but more important than any race, I want to experience new regions in the Adirondacks. I currently live in Lake Placid, which means my backyard extends for 6 million acres. It might take me a lifetime to explore, so I better get started.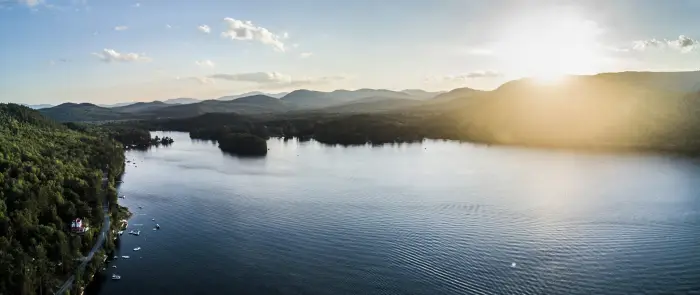 First up on my haven't-visited-yet Adirondack towns is Schroon Lake. Read on the see my Schroon Lake summer bucket list!
Boating on Schroon Lake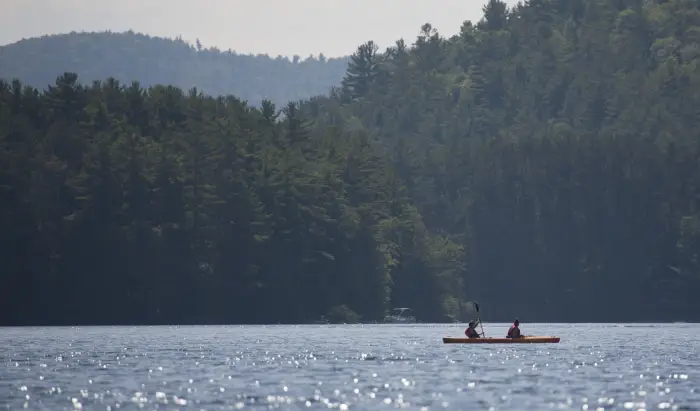 There is no shortage of boating options in the Schroon Lake Region, so I hear, making it number one on my list. Schroon Lake is 9 miles in length and has 23.7 miles of shoreline, so there's plenty to cover by boat. There's also a beach on the lake, perfect for summer lounging.
The Schroon Lake Marina has a great rental fleet of pontoons, row boats, motor boats, deck boats, canoes, kayaks, stand up paddle boards and more! If fishing is your boating motive, there are 24 fish species and 52 trout-stocked bodies of water in the Schroon Lake Region.
Camping and Hiking

More than any other season, summers are meant to be spent outside. I would happily leave my bed behind in the summer, trading it for my hammock, tent, and sleeping bag. Falling asleep to nature's sounds, waking up to the warmth of the sun, and being fully immersed in the outdoors is what dreams are made of (and why I chose to move to the Adirondacks!).
Top on my Schroon Lake Region camping and hiking list is the Pharaoh Lake Wilderness. The 46,283-acre Pharaoh Lake Wilderness offers 70 miles of hiking foot trails and an abundance of lakes and ponds. Pharaoh Mountain stands as the wilderness' highest point at 2,551 feet. There are also plenty of camping options with 38 designated tent sites and 14 lean-tos. It seems to be the perfect hiking choice whether I'm out for a day hike or a multi-night camping trip!
Dining

I strongly believe dining out is a must when experiencing a new place. Beer is also high on my list and Paradox Brewery is just the place to go. I already know their beer is delicious, I just need to experience it at the brewery. Paradox opened in 2013 and has been taking off since, featuring a variety of beer styles for every craft beer connoisseur.
North Woods Bread Co. is another place I'm excited to visit. They serve rustic breads, local cheeses, and other handmade goods, all of my favorite things! No matter your dining style, there seems to be a long list of options!
Shopping

At this point you might take me for an outdoor, tent-sleeping bum, but I'm a Long Islander at heart and I'm always ready to shop!
Schroon Lake is home to a quaint downtown area with unique shopping options. I'm dying to check out Pine Cone Mercantile — a home goods store taking a modern spin on rustic interiors. There is also Gokey's Trading Post, Adirondack Buffalo Company, and more!
I've never been one to plan and I probably won't start now. There's no saying when my Schroon Lake Bucket List will be complete, you'll just have to keep checking back in. I'll follow up eventually and let you know how it goes!
I should also note, if you've made it this far, you're probably also intrigued by Schroon Lake and just about ready to plan your adventure. Don't put too much thought into it, just book your stay now!