The Schroon Lake Region events calendar has a few choice late summer events filling out the remainder of the season. On a weekly basis, some summertime favorites include arts, dancing and music.
DROP IN ON SOME ACOUSTICS
On Monday nights, stop on by the Boathouse Theater for some great acoustic music at the Monday Night Acoustic Music Jam. Many of our local favorites on the music scene gather at this weekly jam session to share their talents with each other - as well as the public. New folks are always welcome, so if you're visiting and have some talent, don't be shy - join in! Or just come by and listen. Bring your chairs and a picnic. The Boat House is on Dock Street and the sessions begin at 7 pm every Monday through October 5th.
TAKE HOME SOME REAL ADIRONDACK ART
On Thursday, September 3rd, don't miss the last of the Adirondack Artists & Crafters shows in downtown Schroon Lake. They've filled the parking lot at the Town Hall each week over the summer with some of our region's finest artists and crafters. Don't miss this last chance to pick up a truly unique piece of Adirondack craft to bring home!
CELEBRATE THE ROUGHEST RIDER, TEDDY ROOSEVELT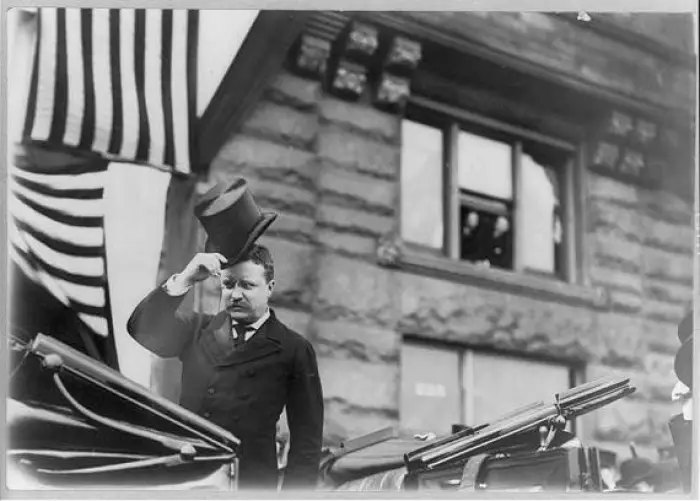 On Labor Day weekend get your history hats on and join in the fun for Newcomb's annual Teddy Roosevelt Days. Newcomb holds the distinction of being the area in which Vice President Teddy Roosevelt learned the grim news that President McKinley had been shot and was dying. During his arduous trip out of the wilderness, Roosevelt became President of the United States when McKinley died on September 14, 1901, after having been shot by an assassin in Buffalo, New York, on September 6th.
A big list of events are on the schedule for this much-anticipated 3-day annual event on September 11 - 13, 2015, including music, reenactments, fireworks, food, outdoor demonstrations and much more.
OUTBOARD MOTORHEADS, TAKE NOTE!
If you're one of those old outboard motor buffs, don't miss the Antique Outboard Motor Swap Meet in Schroon Lake on Sunday, September 13th. There will be experts in all areas of this very cool hobby of collecting antique motors. There's no charge for admission nor to display or sell. The event takes place beginning at 9 a.m. at the Town Boat Launch in Schroon Lake.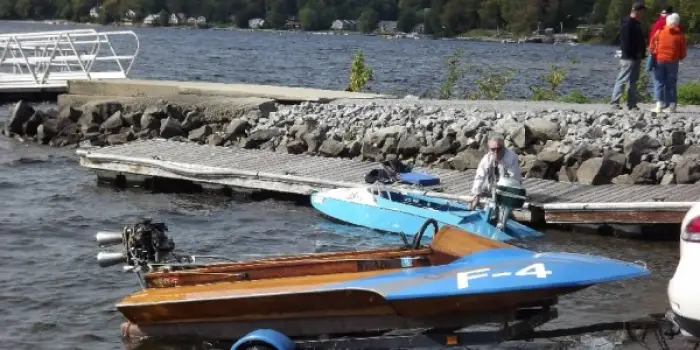 MARATHONERS THIS IS FOR YOU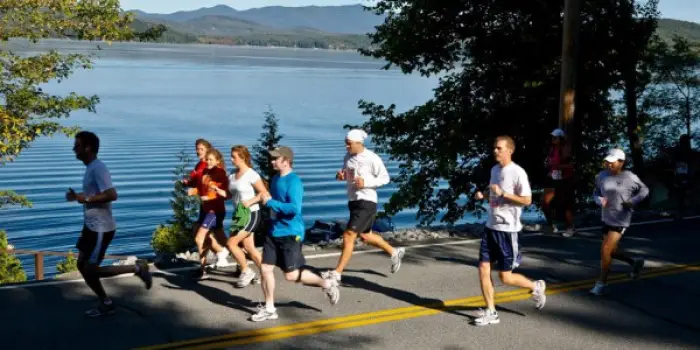 As the fall leaves reach peak color, Schroon Lake welcomes the many participants in the Adirondack Marathon Distance Festival on September 26th and 27th. This long-standing fall tradition brings thousands of marathon runners to the region. Participants run on one of the most beautiful marathon courses in the Northeast on Sunday, September 27th. Not quite ready to hit the course? Come and cheer on the runners and get inspired.
The Marathon Distance Festival includes a full day of shorter 5K, 10K and Kids Fun Runs on Saturday. With lots of charity options for the entire weekend, you can race and do good at the same time.
For spectators at all our events there is lots to do in Schroon Lake, especially during peak fall foliage. Take advantage of a local hike and make sure to patronize some of our favorite restaurants, shops, taverns and our awesome brewery!