Spring is here! Kinda… I know it's hard to believe that the season has changed from winter to spring already, but it has! Warmer weather is coming up right around the corner. What better way to spend spring than outdoors, soaking up all the fresh air and enjoying watching mother nature wake back up. It's finally time to put away those snow boots and snowshoes and grab your hiking boots for a new adventure that doesn't involve the snow, hopefully!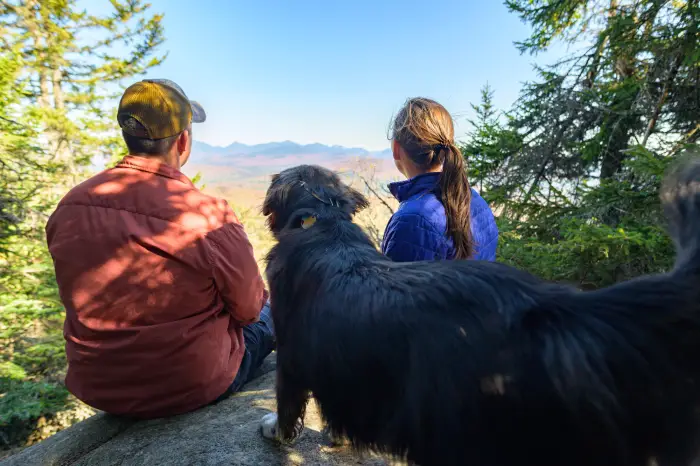 If you've been experiencing cabin fever, trust me you're not alone. We're here to get you out of the house and enjoy the warmer weather outdoors with or without the family. Some of our favorite hikes are listed below, and some you may have heard of, and others maybe not. Regardless it's always a great idea to get out and enjoy the fresh air.
The Adirondack Interpretive Center in Newcomb is a great option for you and your family to enjoy, with miles of trails to choose from, each making for the perfect and easy trek with the kids. Follow along the wooded paths over bridges and along the lake to enjoy wildlife firsthand! Plus, you can stop into the interpretive center on the weekend from 10 a.m. - 4 p.m. and enjoy the exhibits!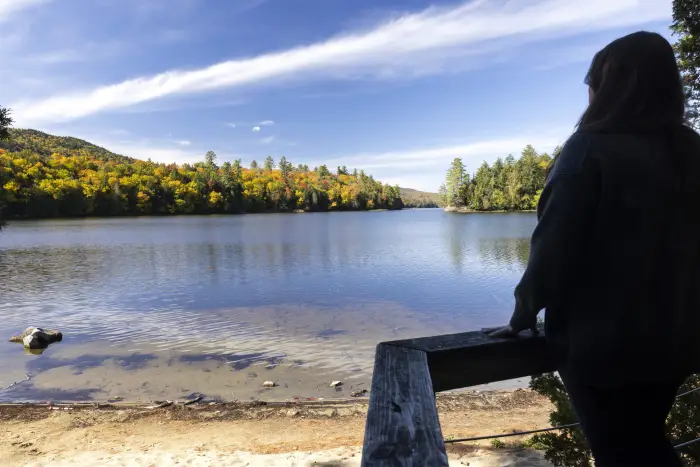 Another hidden gem located in the Adirondack Hub is the Blue Ledges on the Hudson in Minerva. A trail that leads to a very scenic section of the Hudson River, towering over the river are the cliffs, Blue Ledges, hint the name! The river makes a large bend and is filled with large boulders that make for a spectacular scene. There's also a soft sanded part of the river that folks often like to wade into, if it's not too cold of course! The 2.5 miles one way out and back trail is located just before Huntley Pond and is perfectly marked with blue trail markers, thank you DEC! The hike is rated moderate, but very doable for folks of all ages!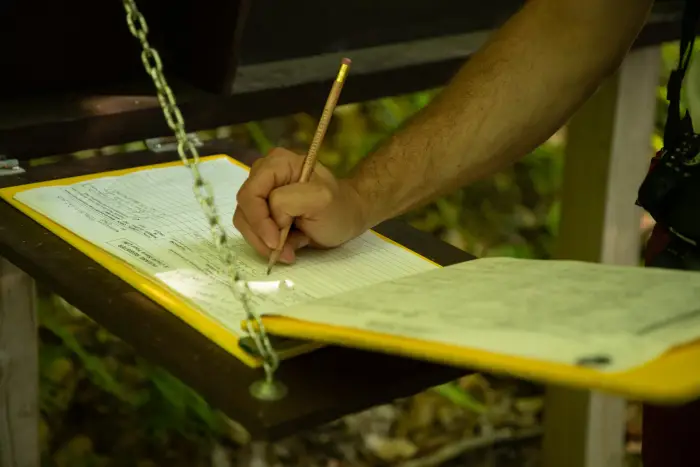 If you're looking to be the only person within a 20-mile radius Bailey Pond is the trail for you! The trail itself is not heavily trafficked but is perfect for those looking to hike in the wilderness, Bailey Pond is located in the Town of North Hudson within the Hoffman Notch Wilderness. This more challenging hike leads you to Bailey Pond and continues up to Marion Pond. Now, the trek towards Bailey Pond isn't necessarily difficult terrain-wise, but it can be difficult to find at first, as signs that indicated Bailey Pond existed have been washed away. Once in the woods, you'll see the trail itself is still marked and makes for an exciting adventure in the wilderness. If you choose to continue on to Marion Pond be prepared, the terrain is much more rugged and the trail is much more of a herd path.  The ponds themselves are situated right at the base of the mountains and give a crystal clear reflection of the wilderness with its untouched beauty. This trail is slightly more challenging and we would recommend being slightly more comfortable with the outdoors before adventuring toward Bailey Pond. Nevertheless, it's still an amazing hike that is 100% worth it.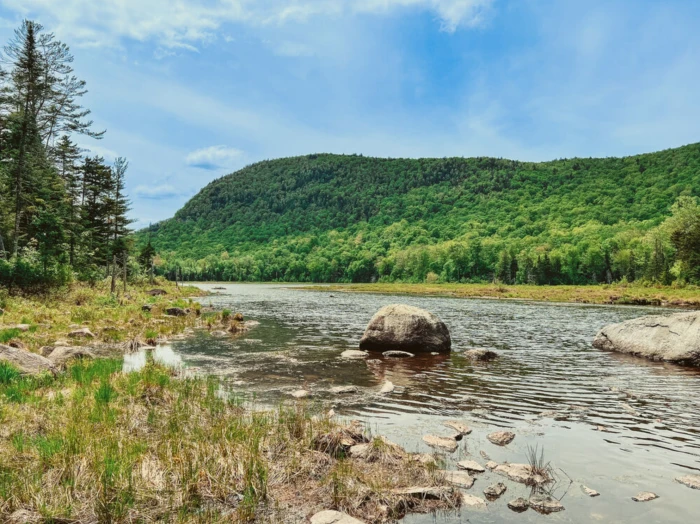 Mt. Severance in Schroon Lake comes highly recommended as the perfect family-friendly mountain for everyone to enjoy. With beautiful views of our region and surrounding mountains, you really can't go wrong. Plus, you get to walk through tunnels under I-87 which oftentimes people find pretty cool. This 2.4-mile hike offers views of both Schroon Lake and Paradox Lake. Grab your bag, and maybe lunch, and head up the mountain to enjoy the perfect picnic spot with the family. But remember, if you carry it in you carry it out.  Leave No Trace is a very important part of hiking in the Adirondacks, remember to leave it better than you found it!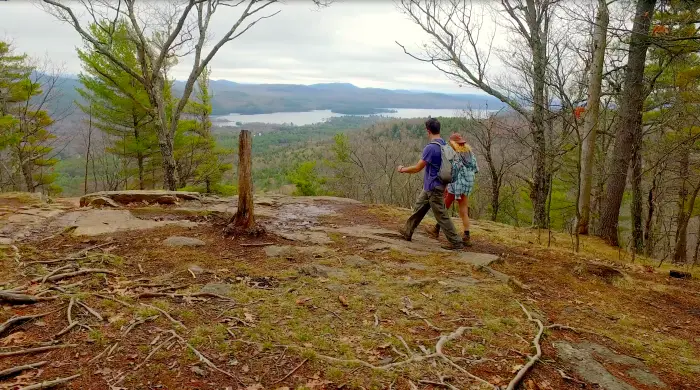 The Adirondack Hub is filled with outdoor adventures perfect for everyone! So grab your boots and your hiking stick and shed that winter shell, and hit the trails for that perfect outdoor hiking adventure. For more hikes check out our page here!