A can't-miss itinerary
Okay, you've found yourself in the Adirondack Hub, and now you want to plan a day that includes an attraction, some outdoor fun, some cold drinks, and good food to end (and start) the day. Well, hey, lucky you! The Adirondack Hub offers you the chance to satisfy every part of your desired itinerary. To complete this plan successfully, we will have to travel through time, decide how much challenge we want in an outdoor adventure, and end the day at a brewery that will not disappoint! There's no time to waste; let's get into it!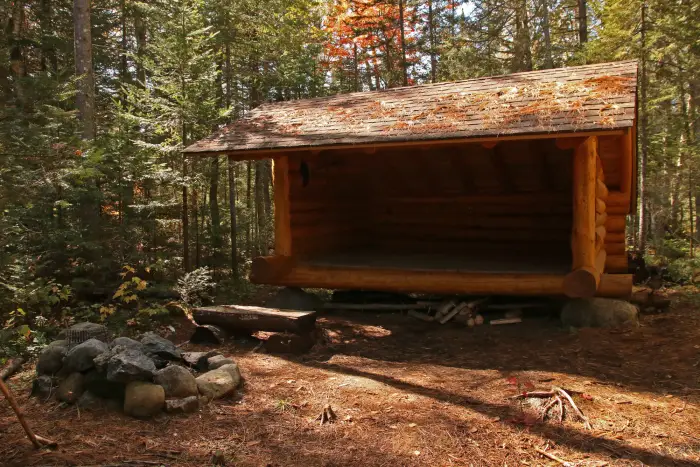 Adirondack time travel
The Adirondack Hub is well known for what makes the Adirondacks so special. Rolling landscapes of breathtaking mountains, powerful rivers and pristine lakes, surrounded by lush forests of evergreen trees make this region hard to replicate elsewhere. 
Sometimes though, we all need a change of scenery, and in the Adirondack Hub you can get that change of scenery at the Frontier Town Gateway located in the town of North Hudson. Frontier Town is your chance to travel through time to the days of the Wild West without leaving the Adirondacks! Founded in 1952 as a theme park, it enjoyed many years of fanfare until its closure in 1998. In 2018, it was brought back to life with plans to return it to its theme park glory of yesteryear. The Frontier Town Gateway has started to reemerge as a popular destination for attraction seekers and fans of the Western motif.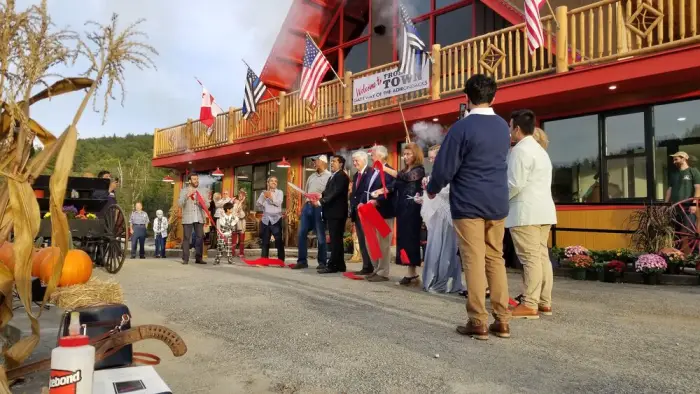 Start your day the Western way
Speaking of well-known, the Frontier Town Gateway Cafe is not only famous for the Wild West aesthetic but also for its tea and coffee. The coffee here is freshly brewed from the finest coffee beans, and it shows in the taste. The Cafe serves breakfast from 6 a.m. to 11 a.m. Monday through Saturday and 6 a.m. to 1 p.m. on Sunday. Available for dine-in or takeout, they offer breakfast sandwiches, omelets, pancakes, French toast, and more! Eat until you're full, and from here it's time to stock up on any essential items you'll need for your day of adventure in the Adirondack Hub.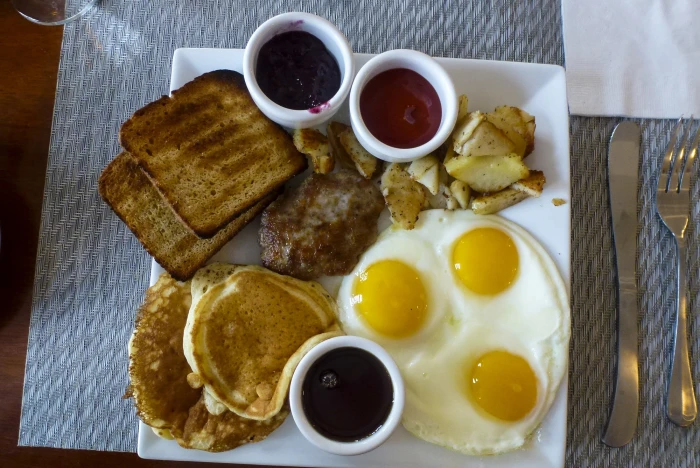 We reckon you'll stop by the Trading Post
Listen here, partner. We reckon you'll find your way to the Trading Post, located in the Frontier Town Gateway. It's your one-stop shop for a day of adventure. The Trading Post offers all the essentials you'll need for 'most every outdoor activity. In addition, you can snag a gift for someone special, a keepsake for yourself, or shop the selection of local and handmade wares. Okay, you've got your gear, and by now it's probably getting close to high noon, so that means it's time to get outdoors!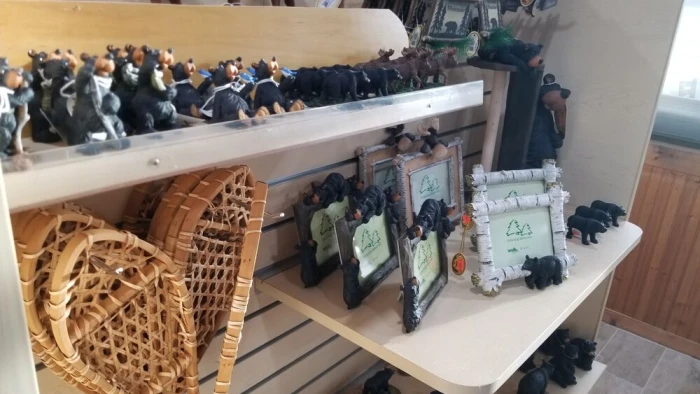 Choose your adventure
If it's been a long week and you're just looking for some active recovery, we suggest taking a stroll to Wolf Pond. Rated as easy, according to AllTrails.com, a fairly flat 2.3 mile hike will take you to the pond. From there, you'll see views of the High Peaks that make this hike truly worth the walk. Wolf Pond also offers hikers the chance to fish, as the pond is stocked with wildlife and a lean-to should you need a rest or want to camp. Wolf Pond is a great option for families who want to keep their outdoor fun light and easy. The hike isn't overly intense, and the fishing, camping, and views are sure to keep the little ones entertained.
If a challenge is what you're looking for, then look no further than the Dix Range. The Dix Mountain Range consists of five different summits. The mountains include: Dix, Macomb, Hough, Carson Peak, and Grace Peak. All of the mountains in the Dix Range are considered part of the 46 High Peaks and have elevations well above 4,000 feet. This hike is not for the faint of heart. The trail loop is about 15 miles, and besides the trail to Dix Mountain, all other trails are considered herd paths and not officially maintained. This option is recommended for experienced hikers or those with a professional guide. On average, this entire hike takes close to 8 hours to complete. But, if completed, the views are some of the finest the Northeast has to offer and worth every step you take on this rough, backcountry trail.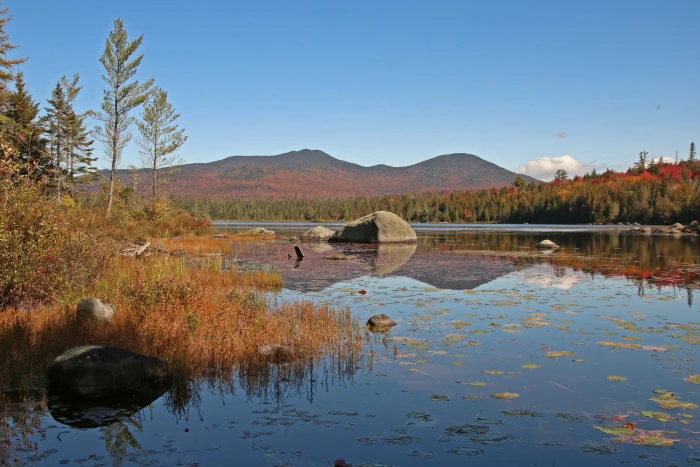 Dinner is a paradox
Okay, you've seen the sights, you've hit the trails, it's time to eat (and drink). Paradox Brewery is no contradiction when it comes to good food and good drinks. Paradox has an extensive list of beers, wine, and cider, that will surely quench the thirst of your hike. And to satisfy that hiking hunger, their menu of eats includes pizza, sandwiches, burgers, and more. It's worth noting the kitchen stops serving an hour before close (closing time depends on day), so if you do plan to eat, make sure that you get there before then.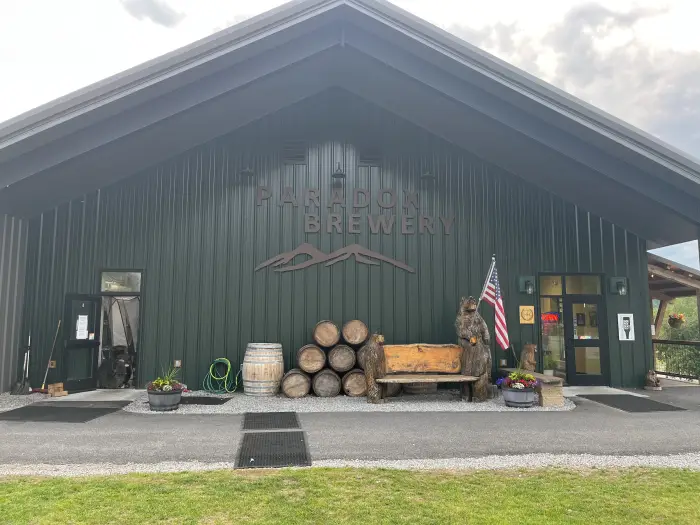 Finish your ADK Hub itinerary
Give this fun-filled day a try and then find a place to stay, find more places to eat, and if you have the time, find even more to add to your itinerary. Whatever your plan is for a day in the Adirondack Hub, you can't go wrong, and our sample day is no exception. But don't just take our word for it; try it out for yourself and see why people just can't get enough of this region. You won't be sorry!