With well over 50 miles of snowmobile trails intertwining the communities in the Adirondack Hub, this is a sledder's paradise. Before you head out for your next ride, take a look at this list of pit stops along the trail that'll keep you riding throughout the season.

Newcomb
Newcomb is home to several lodging, gas, and food options along the trails. Plus, new solar powered lights at most popular intersections and terminuses will keep you safe late into those short daylight hours.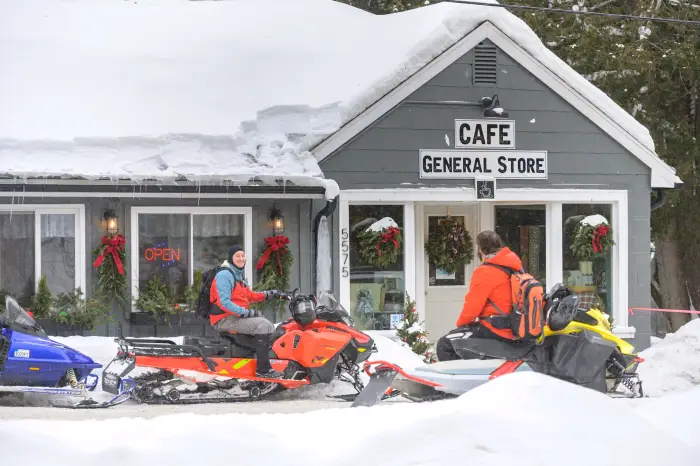 Newcomb Cafe and Campground
Open year-round and all weekend long, the Newcomb Cafe and Campground has you covered for food and provisions while you warm up away from the cold. Gas pumps here are open 24-hours a day to make sure you're able to finish that long ride at the end of the day.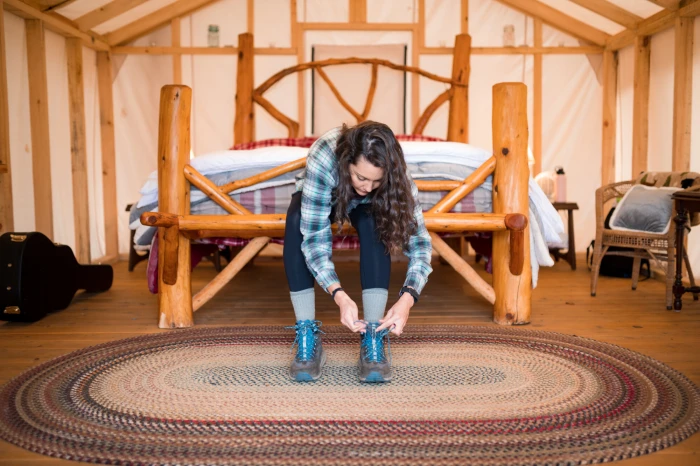 Lake Harris Lodge
For some casual, but fine, dining, take a look at the menu for the Lake Harris Lodge. In a gorgeous location with scenic views of the lake and mountains, the restaurant and bar here make for a good time after a short ride. Plus, rumor has it there will be new features this winter for snowmobilers!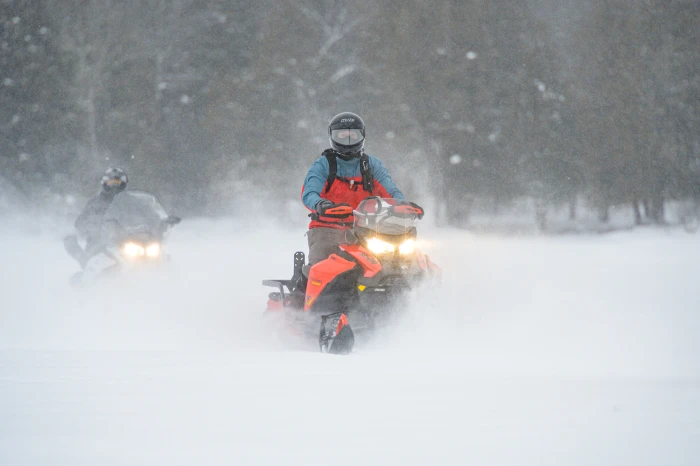 Minerva
As the eastern terminus of the Adirondack Hub snowmobile trails, the trail through Minerva eventually reaches a deadend. That doesn't mean, however, that there isn't something worth heading out there for.
Sporty's Iron Duke Saloon
Self-branded as a biker bar and community center, this family-friendly joint will have all the comfort you need after a cold day on the trail.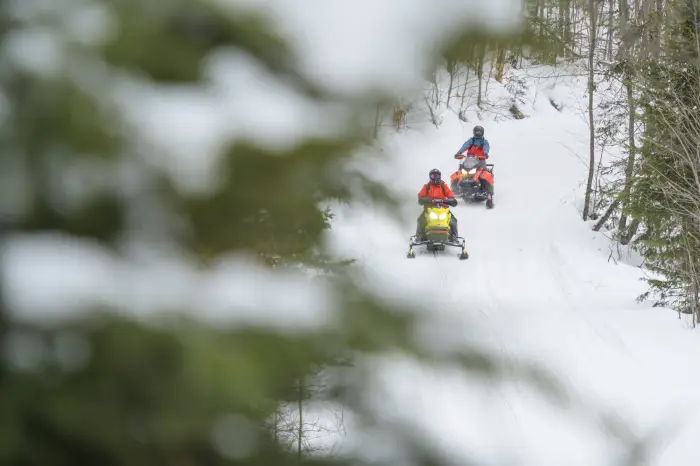 North Hudson
In addition to being home to one of the finest breweries in the North Country, North Hudson acts as the gateway to miles of other trails interconnected through the Lake Champlain Region.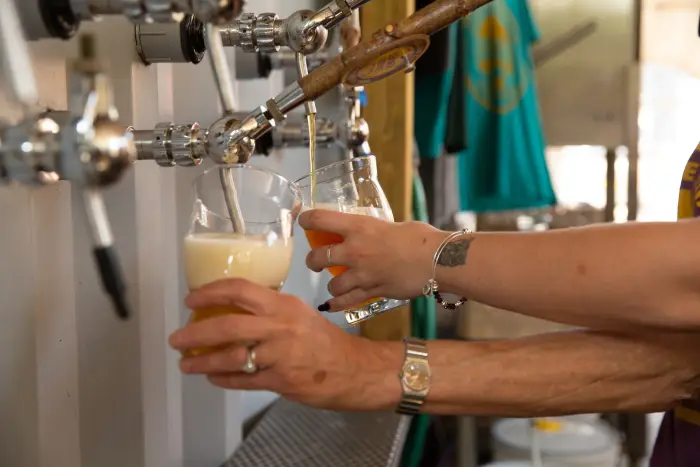 Paradox Brewery
Nothing pairs with a day on the trails like a craft beer. Luckily for you, one of the Adirondacks' finest breweries sits right along the trail headed through North Hudson and it's name is Paradox Brewery.
Frontier Town Gateway
This new stop along the way it perfect for everyone! The Frontier Town Gateway has it all: restrooms, a gift shop, and delicious dining. Stop in for breakfast, lunch, or dinner Thursday - Sunday, or lunch or dinner Tuesday or Wednesday. While Frontier Town Gateway will be closed for the 2022/23 winter season, plan on making this stop a must-do for future winters!
Schroon Lake
This basecamp for your next adventure has it all: lodging, food, and gas. (And great views!)
Sticks & Stones
A rustic, wood-fired bistro and bar?! Can you think of a better way to get out of the cold? Sit close to the stone fireplace and fill yourself up to fuel the rest of your day's adventure at Sticks & Stones.
Rocky Acres Inn/B&B
Surrounded by the mountains, and close to the trail, Rocky Acres Inn has rooms available in the heart of the action, no matter what kind of winter adventure you're after.
---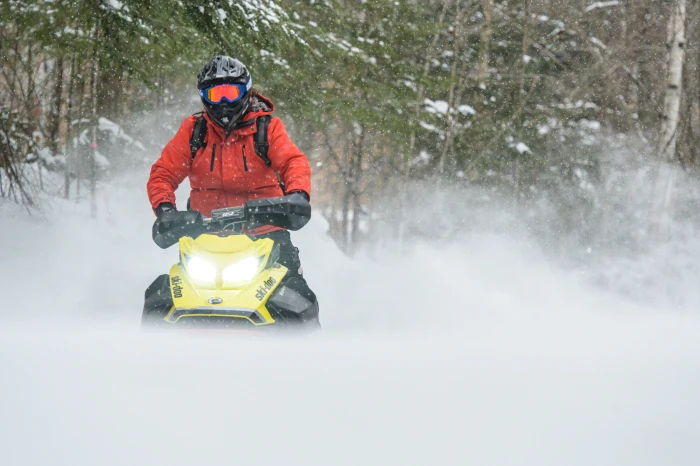 Before heading out, there's a few things you should keep in mind. As a word of caution: please use extreme caution when crossing frozen bodies of water. Crossing frozen ponds and lakes is dangerous. Rivers and flowing water should not be crossed as ice thickness is variable.
At the end of the day, endless intersecting trails can lead to tons of winter adventures across the Adirondacks. Be prepared, know your route, and have fun. To better help you plan your trips, download the Adirondacks, USA Snowmobile App. With an interactive map and all the information you need to know to navigate snowy trails and find gas stations, stores, restaurants, and lodging properties, this app is your "one-stop shop" for all things snowmobile! Download today on the App Store or get it on Google Play.
Think snow, thank a trail groomer, and have a wonderful winter riding!
Note: this blog was written in 2021 and was updated in January of 2023.