Staring down from the top of a mountain was not something I ever pictured myself doing on a crisp Friday morning with temperatures in the teens. But, there I was, perched at the top and ready to glide down on a pair of downhill skis.
This is not a completely accurate picture, though. I was at the top of the bunny hill at Gore Mountain, and I was learning to ski. I convinced a friend — who like me is terrified of speeding down a steep and snowy mountain — to try out alpine skiing. I wanted to try skiing because I wanted to test my mettle. I wanted to build confidence. I wanted to try something completely outside my repertoire of knowledge. I can now claim that skiing is amazing and that everyone, yes everyone, should try it. But, first take a lesson.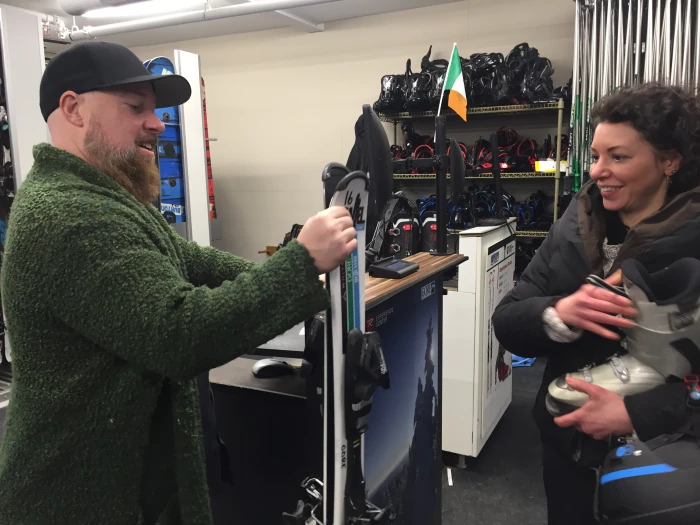 So, early on a Friday morning my friend Stef and I took a 90-minute lesson with Patrick, our affable and patient instructor, and three other newbies. The best way to learn and build confidence on skis is to take a series of three lessons, which Gore offers a package deal on. The first ski lesson is all about learning to make turns on skis. Before this lesson, I had no idea that skiing did not mean launching yourself down a mountain headfirst, but, in fact, it is about controlling your skis by making turns and edging. Learning to turn on skis means that you control your speed and direction. Knowing this, I developed an even greater appreciation for all the skiers and snowboarders around me gracefully traversing down the mountain. It is a beautiful sport as much as it is thrilling.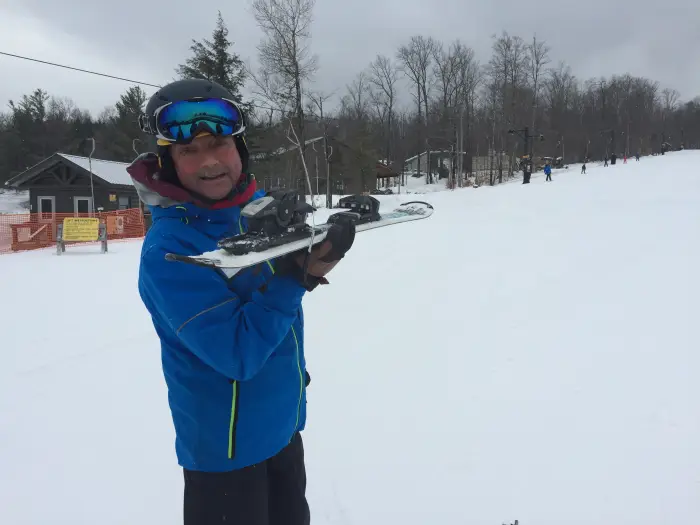 Surprisingly, we did not get to use ski poles during our lesson, which terrified Stef at first. Stef is a very skilled cross-country skier who knows how to use poles to great effect. I, on the other hand, would rely too heavily and misuse the poles because I am such a novice on skis. Learning without poles is necessary because skiing requires control and a firm balance that can really only be achieved by your hips, legs, and upper body. Also, the fear is all in your head.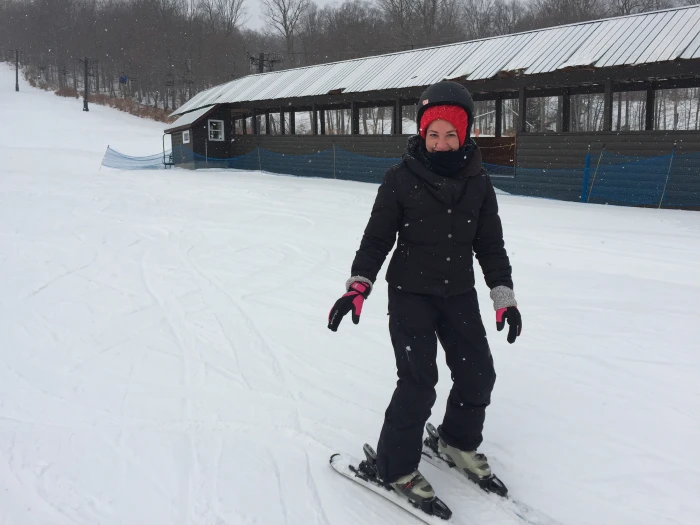 After a few runs down a very small hill, Patrick took us up to the bunny hill. This was still a decently steep slope that is intimidating for first timers like me. The goal was to turn left to right down the hill. None of us fell on our way down. I am mostly shocked that I didn't fall. I came close but reminded myself, by shouting down the mountain, "Arms in front, don't look down!"  Arms in front is a comforting mantra that quickly diverted a number of potential crashes I could have taken that day. It's amazing how much can change when you lean forward instead of back.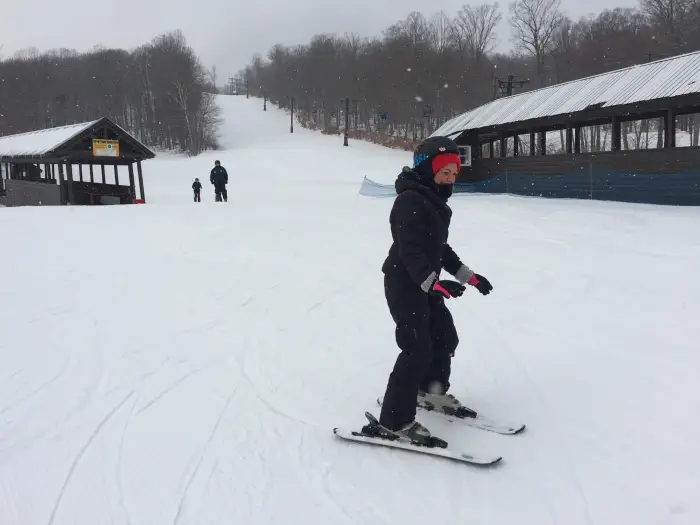 Rushing down that mountain (well, hill) for the first time was a major accomplishment for me because I am not much of an athlete or thrill seeker. But, with practice, anyone can ski. We each had three runs down the hill. Each time I came closer to feeling more in control of my skis. Patrick gave each of us feedback which helped us improve.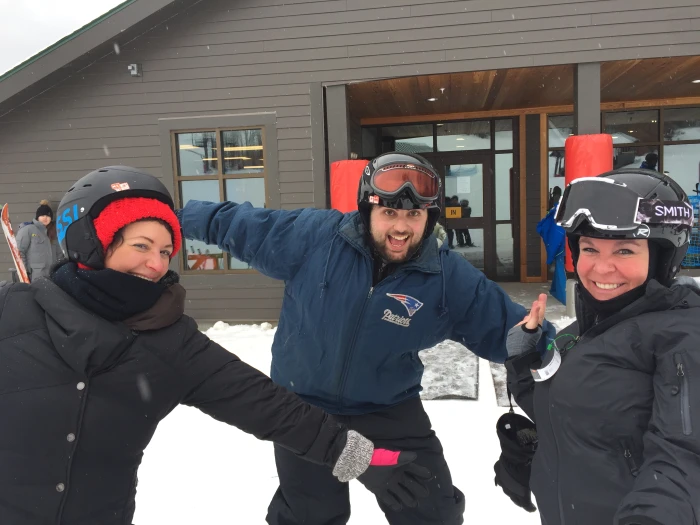 Gore Mountain is an especially great place to learn to ski because of its reputation as a friendly place with great instructors. This is very true, but Gore also has plenty of black diamonds so skiers of all levels covet this mountain. They also have Nordic (cross-country) ski trails that are open for night skiing. Throughout the winter, Gore hosts numerous ski clinics, and a few specifically for women.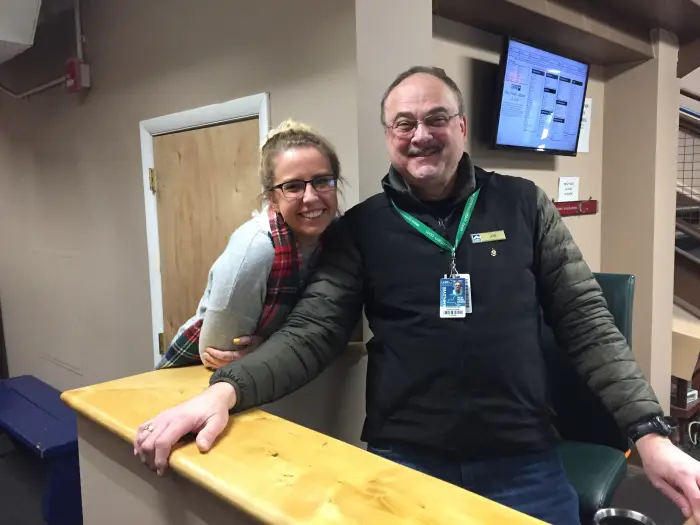 One of the best ways to get the most out of winter is to ski, and I am now officially on the ski train after my day at Gore. As long as you're properly dressed and warm, there's not much that can get in between you and some fresh powder.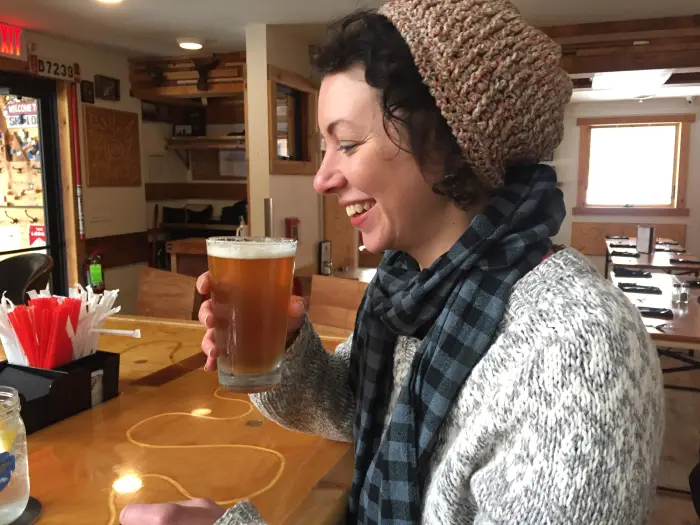 Start planning your trip to the Schroon Lake Region today! After a day at the slopes cozy up in one of our bars or restaurants for some apres ski and then rest easy in nearby lodging.