The Schroon Lake Ice Fishing Derby will be in its 27th year on the weekend of March 2-3, 2019. This annual celebration of the joys of ice fishing is equally welcoming to those new to the sport, or anyone else who is curious about these "ice towns."
Ice fishing derbies spring up on the thick ice during the sunny days of March. It's not just about the hardwater fishing. It's the social aspects, too.
Sudden communities
Everyone visits the different camps on the ice, which range from wooden shanties with curtains on the windows to pop-up tents. Many of them will have a stove or portable fire pit going, to keep hot beverages handy. While some ice fishing is of the man-and-his-bucket variety, one of the enjoyable aspects of derbies isn't just the competition, i's about the meet and greet, too.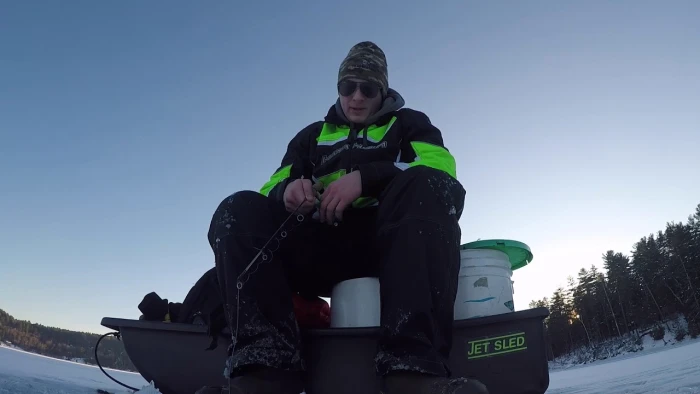 The host of the derby, Schroon Lake Fish & Game Club, was founded in 1927, with eighteen men united in their goal of nature conservation. They also became community contributors. In the late 1970s, women became eligible to join the club, and many did. They were valuable and essential to the growth and prosperity of the Schroon Lake Fish & Game Club.
In addition, the club supports philanthropic causes, especially for the children of the community. There are holiday activities, a Little League ball field, and sponsorship for two boys and two girls to attend Camp Colby. They provide a scholarship every year to a Schroon Lake Central School graduate who is planning a career in conservation or a related course of study.
The club's Ice Fishing Derby highlights the joys of the outdoors, something they wish to pass down to each new generation.
The rules
The derby allows competition for lake trout, perch, pickerel, landlocked salmon, and northern pike. It's a glimpse at the excellent fishing available on Schroon Lake, which has a surface area of 4,000 acres and a shoreline length of almost 24 miles. Every year the lake is stocked with 10,000 landlocked salmon and lake trout, keeping these populations steady.
Schroon Lake has all the Adirondack fishing advantages of rocky areas, weedy patches, and deep water. Ice fishing in the winter is a favorite time to catch the biggest pike. During the derby, competitive anglers can fish from daylight on Saturday until 4 p.m. on Sunday.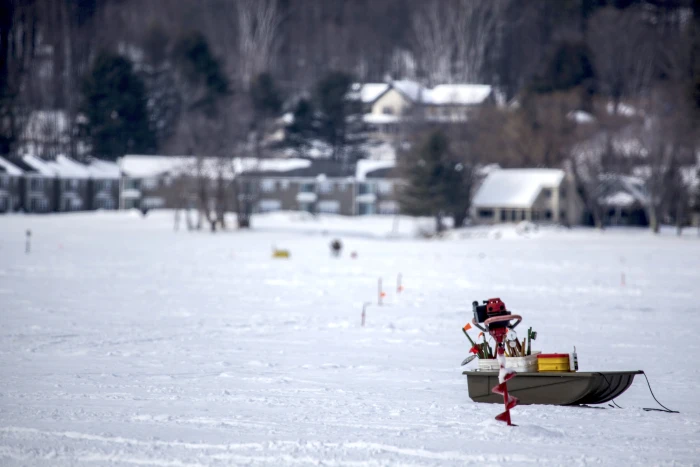 Lake trout are known for their energy in the deep, clear lakes of the Adirondacks. Because these lakes have less biomass than warmer waterbodies, the trout will cruise more in search of food. They are in great shape and known to strike on lures that are lively in sight, sound, or scent.
As the days grow longer, the chances of getting those big pike increase. Warmer temperatures pulls them from their deep winter waters into shallower bays as their instincts ready them for spawning, and also for the abundant scavenging possibilities. Optimistic anglers drill big holes.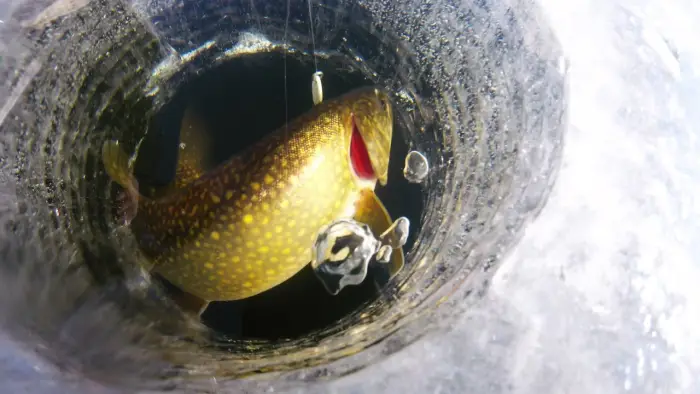 The derby's cash prizes are based on the weight of the fish, but there are also door prizes that everyone is eligible to win.
Après fish
Head for the club's fish fry dinner on Saturday, from 5-7 p.m. It's only $10 a person, and is held at the clubhouse on 25 Game Club Road, near the ball field.
Another reason this is such a popular derby is that Schroon Lake is right downtown, steps away from all kinds of refreshment.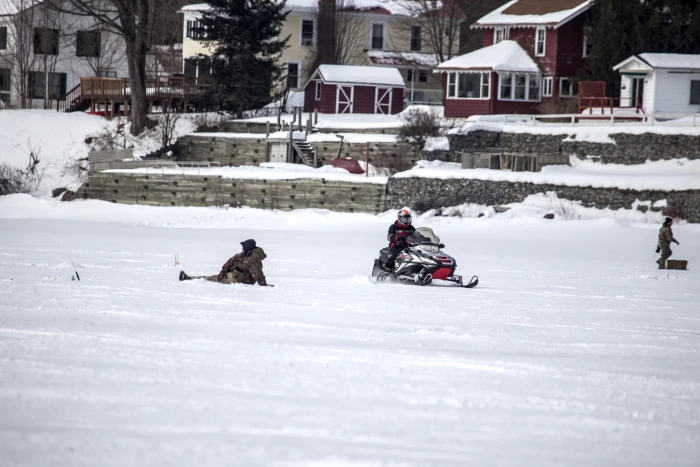 Take a walk and sample Schroon Lake's quaint downtown, where everyone has their favorite breakfast or lunch spot like Shirley's Diner or Pitkin's Restaurant. There are favorite pubs, like Flanagan's Pub & Grill for an Irish twist, or Timberwolf Pub for a hometown feel.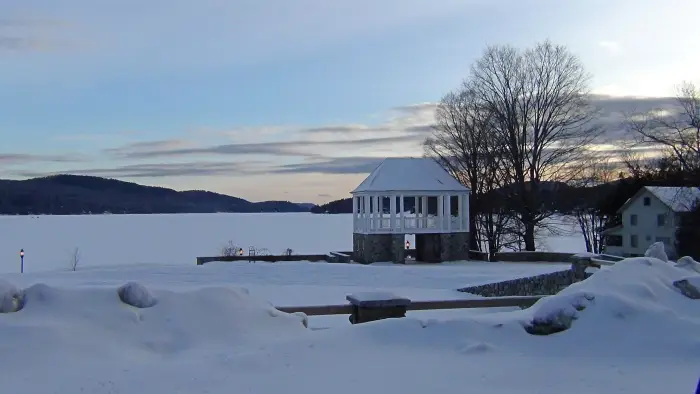 Anyone interested in expanding their fishing horizons beyond the soft water variety, a derby is a fun way to dip a toe in. Even if you do have to drill a hole to do it.
Pick a cozy place to stay. Explore all the local dining. Watch the video on the event listing for the Schroon Lake Ice Fishing Derby to get a sense of what it is like to be there.