Summer is amazing, but have you seen fall in the Adirondacks? It is truly a sight to see. The reds, oranges, and yellows of the leaves create a colorful display that is unmatched. There are some pretty unique places to get out and see the fall foliage in the Adirondacks. Here are four of our favorite spots to see the fall colors in the Adirondack Hub. 
Treadway Mountain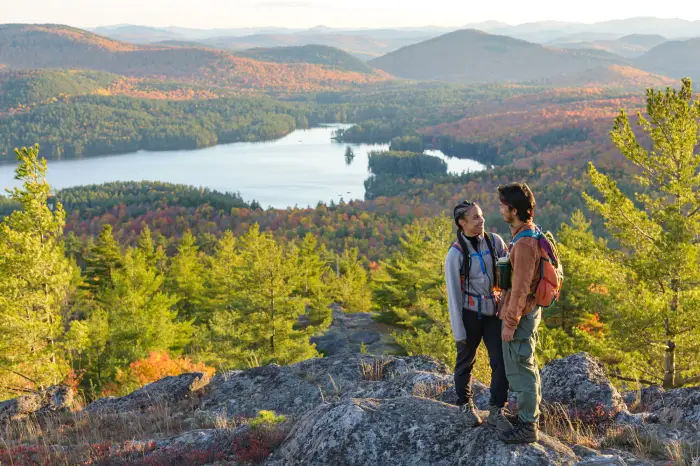 The trailhead to Treadway Mountain starts at Putnam Pond State Campground (there is a parking fee when the campground is open). The hike is just under 8 miles round trip and boasts views of Pharaoh Lake and the High Peaks in the distance. Much of the summit is open rock, making a perfect seating area to enjoy a packed lunch and take in the view.  
Vanderwhacker Mountain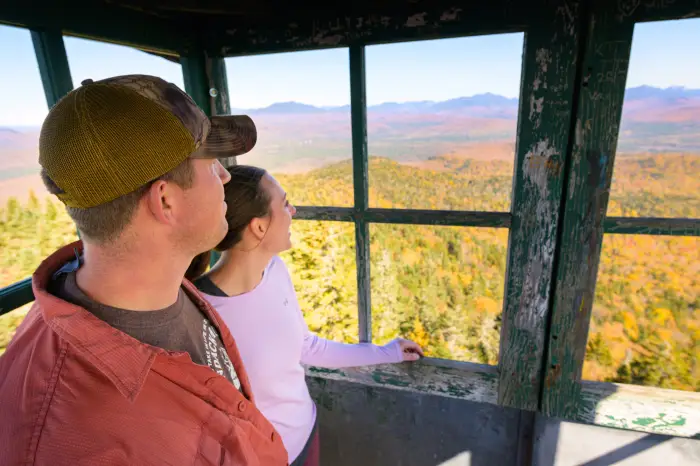 This hike up Vanderwhacker Mountain is 6 miles round trip leading to a fire tower at the summit. Several parts of the hike pass wetlands so keep your eyes peeled for wildlife - beaver activity is high there! The summit is quite forested, but the view from the fire tower will not disappoint. Views of the High Peaks, Gore Mountain, and Blue Mountain will take your breath away.
Wolf Pond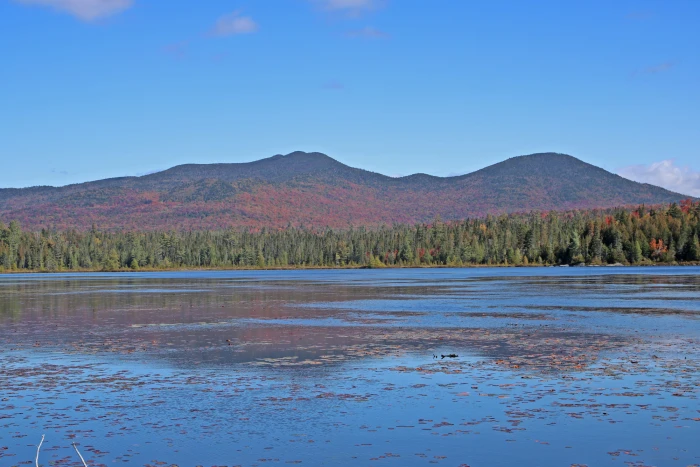 The hike to Wolf Pond is 2.3 miles from the Boreas River/Wolf Pond Parking Area on Blue Ridge Road. This is an easier, more gentle hike that is easy to navigate and which ends at the 59-acre Wolf Pond outlet. There is a lean-to on the pond that is able to be used on a first-come, first-served basis. This means you can sleep under the stars, and wake up to the birds chirping, all while you take in views of the High Peaks. 
Schroon Lake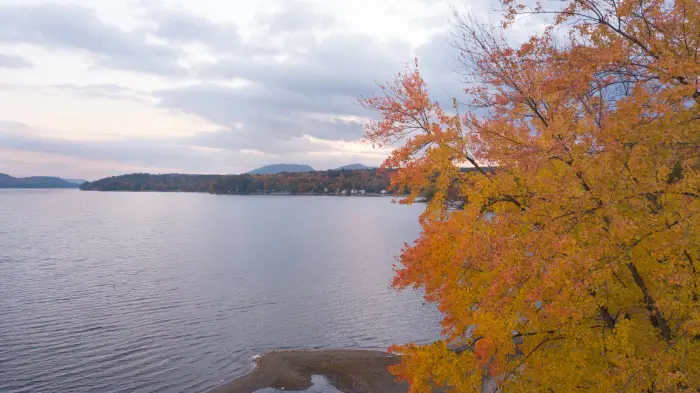 One of the easiest places to get to is the waters edge of Schroon Lake. The gazebo by the lake is right near the center of town. Grab a picnic lunch and head to the grassy area by the gazebo or the beach and enjoy the views of foliage with the crisp air of fall, or grab a coffee and a book and relax to the sounds of the water. 
Flavors of fall
While the fall foliage views are amazing, so are the flavors of fall. Grab a Pumpkin Spice Latte from 9 Mile Coffee, a fall brew at Paradox Brewery, or a cider donut from the Adirondack General Store. Then find a quaint spot to rest your head. The communities in the Adirondack Hub will have you feeling nostalgic with a small town vibe, unique dining experiences, endless outdoor opportunities, and the cutest lodging properties. Pair that with the amazing fall foliage and you'll never want to leave!