The Pharaoh Lake Wilderness Area is a gorgeous, 46,283-acre region that's chock full of trails, lakes, mountains, and wildlife. It can be accessed from 11 parking areas, so there are lots of options available. That's great for people who like to explore, but it can make it difficult for first-time visitors to decide where to go. Read on for three of our favorite Pharaoh Lake adventures!
Out and back: Crane Pond trail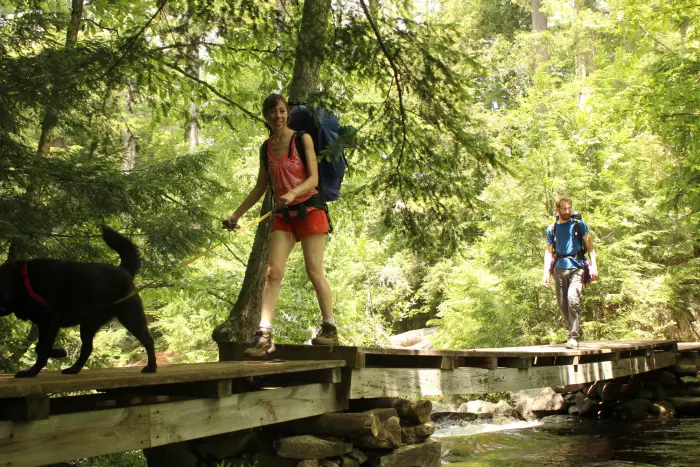 This is a relatively easy 1.7-mile hike to a lovely pond, and there's plenty to see along the way. The first part of the path is actually a dirt road, and while some people try to drive it, this is not recommended because the road is not maintained. That's OK, though, because the views of the ravine and waterfalls on Alder Creek are worth walking for. 
The first 1.2 miles rises about 160 feet. Shortly after that it levels off and skirts Alder Pond. Take a right at the three-way intersection and Crane Pond will appear in a few minutes. If you're the camping type, explore the shore to find several designated campsites. 
Getting there
Crane Pond parking area: Follow Route 9 north from downtown Schroon Lake and turn right on Alder Meadow Road. After about 2 miles continue straight onto Crane Pond Road and follow that for 1.4 miles to the end.
Peak bagger: Pharaoh Mountain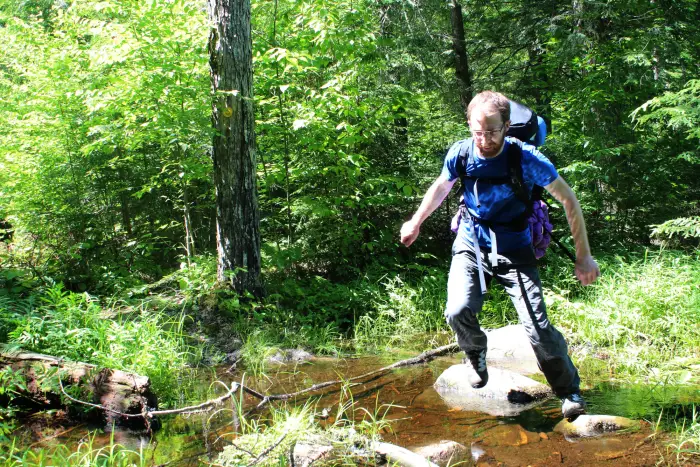 There are two pharaohs in this wilderness area — Pharaoh Lake and Pharaoh Mountain. We'll get to the lake in a minute, but first let's talk about the mountain. At 2,556 feet in elevation, Pharaoh is certainly not the biggest or the hardest hike in the Adirondacks, but the view from its mostly open summit is phenomenal. 
Like any destination in this area, there are several directions this peak can be approached from. A favorite is to set up camp at Crane Pond, then ascend 1,405 feet over 2.6 miles from there. Alternately, the mountain can be approached from the south via the Pharaoh Lake trail. It's more than 4 miles to the Pharaoh Mountain trail, and from there it's a 1,355 foot elevation gain in 1.2 miles to the top, but there are lots of campsites around the lake to choose from so you don't have to worry about rushing back to beat the setting sun.
Getting there
Crane Pond parking area: See directions above.
Pharaoh Lake Road parking area: From downtown Schroon Lake, follow Route 9 north, turn right on Alder Meadow Road, then take another right on Adirondack Road. Follow that for about 8.5 miles and turn left on Johnson Road, which is also County Route 15. Follow that for a little over 2 miles, then take a slight left on Beaver Pond Road and follow that for about 3 miles to Pharaoh Road. Turn left and follow that for about a half mile to the parking area.
Speaking of Pharaoh Lake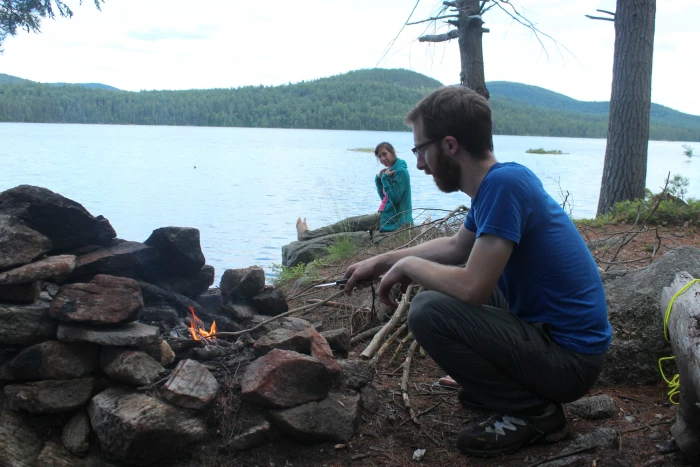 Not only is this 441-acre waterbody an excellent place to camp, it's also the centerpiece of a fantastic 6-mile loop. Follow the Pharaoh Lake trail for 3.3 miles to the outlet for the lake, then pick a direction and have fun exploring the shore. There are 14 designated campsites, some of which are on little peninsulas, that make great waypoints for the journey. Go on a clear night — there's nothing like seeing the Milky Way over the water.
Getting there
Pharaoh Lake Road parking area: See directions above.