SCHROON LAKE — Clean out your cupboards, because alcohol has been outlawed in Schroon Lake.
On Thursday night, the Schroon town board voted 3-2 to re-institute Prohibition in the quaint Adirondack town.
According to the town board members who voted in favor of the decision, visitors were having too much fun, so they had to nix it.
"It's just too much — people laughing, grinning, singing, playing all the time," Town Grand Pubba Ike Arnell said after the vote. "This is a serious place, and we need to take it seriously."


The scene on the streets of Schroon Lake this morning.
The two who dissented, Town Councilors Robert Bakedman and Mara Chibbs, immediately quit the town board in disgust.
"This is absurd — it's 2016!" Chibbs was heard declaring as she stormed out of the town hall.
The vote came despite an impassioned plea from Pammy Smitty-White, chief tour guide for the Schroon Lake Chamber of Commerce, who insisted that alcohol is far from the only reason people have fun when they're in Schroon Lake.
"We have tons of hiking, paddling, fishing, boating, waterskiing, plays, live music, awesome attractions, the best beach ever, and, jeez, so many other things I can't even list them all!" Said Smitty-White. "Seriously you guys, people have a blast here all the time, and alcohol is just one small part of that."
Owners of the Silver Spruce Inn Bed and Breakfast spent all night preparing to reopen their famed speakeasy. Current owners Millie and Sheldon Copperwoman took a page from the B&B's original owner, Sally Miller Smith, who bought all the liquor in three liquor stories before the country-wide Prohibition passed in 1919 and built hidden cubbies all over the B&B to stash bottles in. Smith ran a raucous speakeasy in the basement of the Silver Spruce throughout that era, complete with the bar from the original Waldorf Astoria luxury hotel in Manhattan, which she bought before the hotel was torn down to make way for the Empire State Building.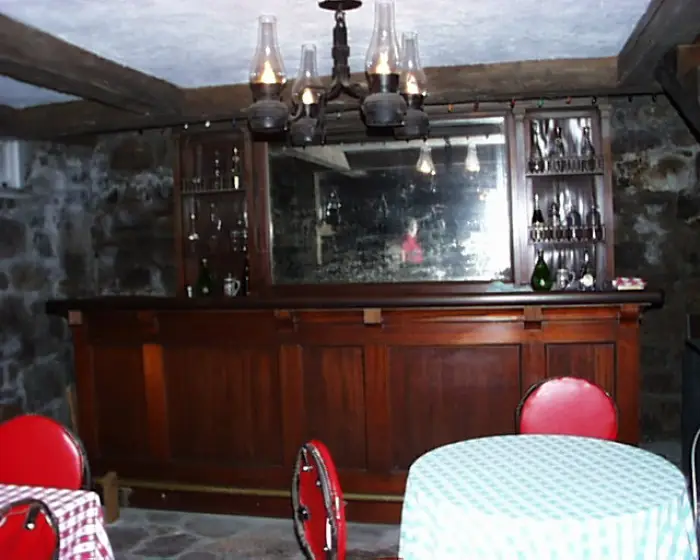 What a lovely place for an illegal drink.
The Copperwomans have been quietly stocking up on liquor since the first whispers of teetotaling were heard in town, taking all the empty display bottles out of the hidden cubbyholes and filling them up with the real deal. The speakeasy, called the Tavern at The Schroon River Falls, is officially set to open tonight, around the time that all the town's anti-fun residents have gone to bed. Ask around town for the secret knock to be allowed in.
"There wasn't much of a market in speakeasies, so we didn't bother to open that part of the establishment," Millie said. "But thanks to those dumbasses, we're gonna make a killing!"
The Paradox Brewery already has plans in place to take its delicious brews underground — quite literally. They've been digging ditches for days in the woods, and they plan to move their huge brewing tanks into an underground room that they insist no one will ever find. Plans are currently in the works to create tasting rooms out in the woods.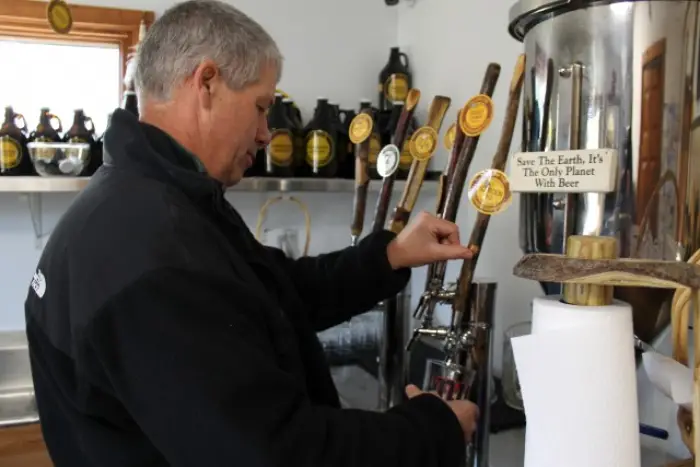 The old tasting room. Drinking inside is overrated, we guess?
Sign up for the brewery's newsletter and follow it on Facebook, Twitter, Pinterest, Instagram, Snapchat, LinkedIn, Google+, Tumblr, Flickr, Vine, MeetUp, Tagged, Friendster, MySpace, and VK. Each day they're open, someone from the brewery will send a message with coordinates of the tasting room to one of those networks — but you're going to have to watch all of them, because it'll change each time in order to keep police guessing. They've also buried bottles and growlers of beer throughout the region, and if you find their tasting room and want to purchase a six pack, they'll give you coordinates for where to dig one up.
And owner Saul Frocka said he expects that even though it'll be a little more work, his customers will put in the extra effort because they love the beer the brewery brews.
"People drool over the mention of our Beaver Bite IPA. We get beer geeks coming from California to taste our Coffee Milk Stout. I'm not too worried about it," Frocka said.
At Sticks & Stones Bistro & Bar, the plan to skirt the law is to offer all the same amazing speciality cocktails, just list them in the menu as "virgin." The Boat House cocktail will now be listed as a Virgin Boat House, with virgin Smirnoff vodka, virgin Bacardi rum, virgin amaretto, shaken with virgin milk and topped with virgin Pepsi. The Charlie Hill will be listed as the Virgin Charlie Hill, with virgin Tito's vodka, virgin Baileys, virgin Godiva Liquor and virgin milk, shaken and served in a virgin chocolate syrup martini glass. Owner Stan Foam said he doesn't expect the authorities to catch on.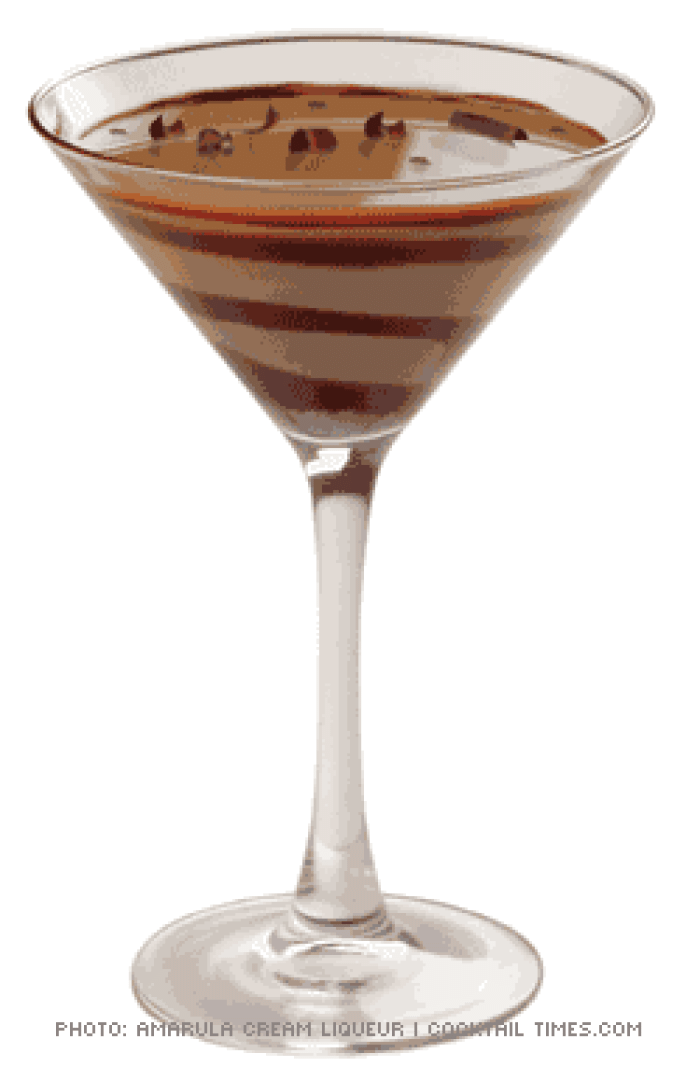 "Virgin" cocktail, anyone?
Meanwhile, managers at Flanagan's Pub and Grill and Timberwolf Pub both said they are excited to focus their energy on their wonderful culinary offerings, rather than having to deal with ordering and buying and selling beer, liquor and wine.*
---
*The preceding story is fabricated in celebration of April Fools day, popular for the commission of good-humored practical jokes of varying sophistication.