DID YOU KNOW that Snyder Hill has one of the most fascinating hidden views?
Snyder Hill? Where's Snyder Hill? Well it's not far from the town center of Schroon Lake. If you locate Hoffman Road and follow it toward the small Hamlet of Irishtown you will drive right beneath it. From the road you can see it clearly and if you look close you can see the cliffs residing near the summit.
Now, more importantly, to access this summit you will have to have a bit of navigation and cross-country travel experience. While the bushwhack to the summit is very straight forward it helps to know how to use a map and compass and GPS. Private land rests ever so close to the route up this peak and you want to assure that you remain on state land throughout the hike.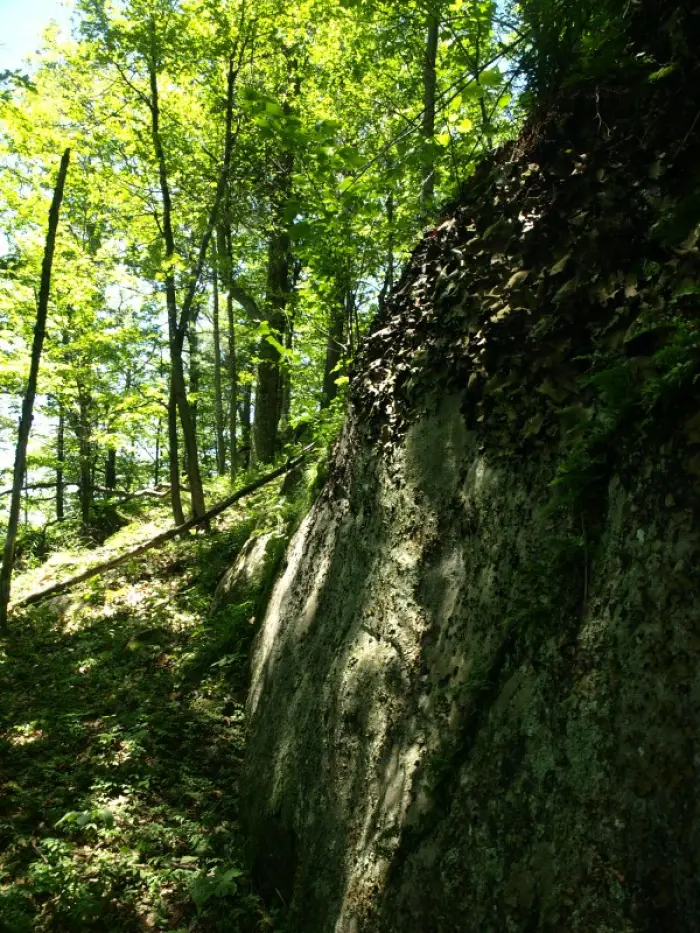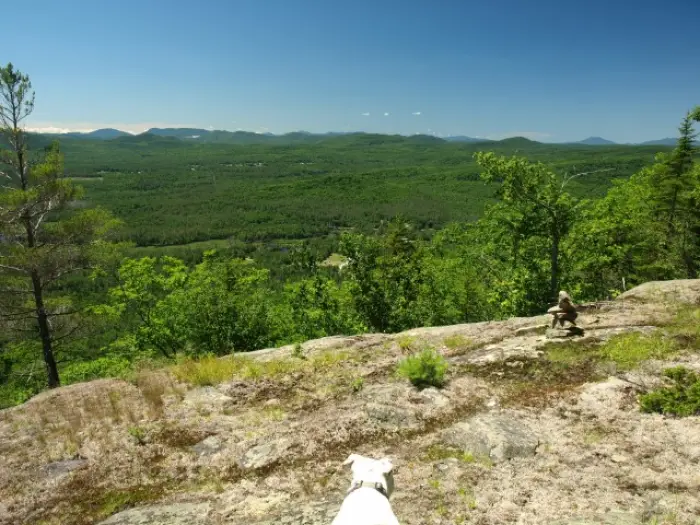 If you park your car along the shoulder slightly north of west of the summit, along state forest preserve property, you can work your way up the mountain rather effortlessly. The forest is close to that of a boreal forest but with more tall pines and hemlocks and less of spruce and balsam. With a small bit of deadfall along the ground it is a bit slow going at first but soon opens up to a wonderful hardwood forest. The slopes are very steep in areas and several small seeps or springs make it a tad wet at times. Two parcels of private land nose right up to state land so if you come to the property lines just follow it uphill to stay on state land. Once you pass through that narrow corridor you are pretty much free to roam the summit area. The views are spectacular and the ledge is a perfect spot for a picnic, a nap, or to just feel the nice breeze blowing over you.
DID YOU KNOW that Hoffman Notch Wilderness was planned to have a ski center on it?
It's true, and I didn't know it until ever so recently. The nearly 39,000 acre wilderness area was planned to be the third state run ski center. It was in the mid 1960s that there was a proposal to build a ski resort with lifts and over 30 miles of trails on the massive slopes of Hoffman Mountain. It which would also extend a bit further off the mountain onto the steeper slopes of two of the three Peaked Hills just to the east of Hoffman proper. The plan was sponsored by a local Winter Sports Council with support from many local officials. As a group they all pushed the opportunity to bring an economic boom to the region. The idea made it past the county and state legislatures but got voted down in the end by voters. Could you imagine the transformation of Schroon Lake if this were to have happened? Neat to think about.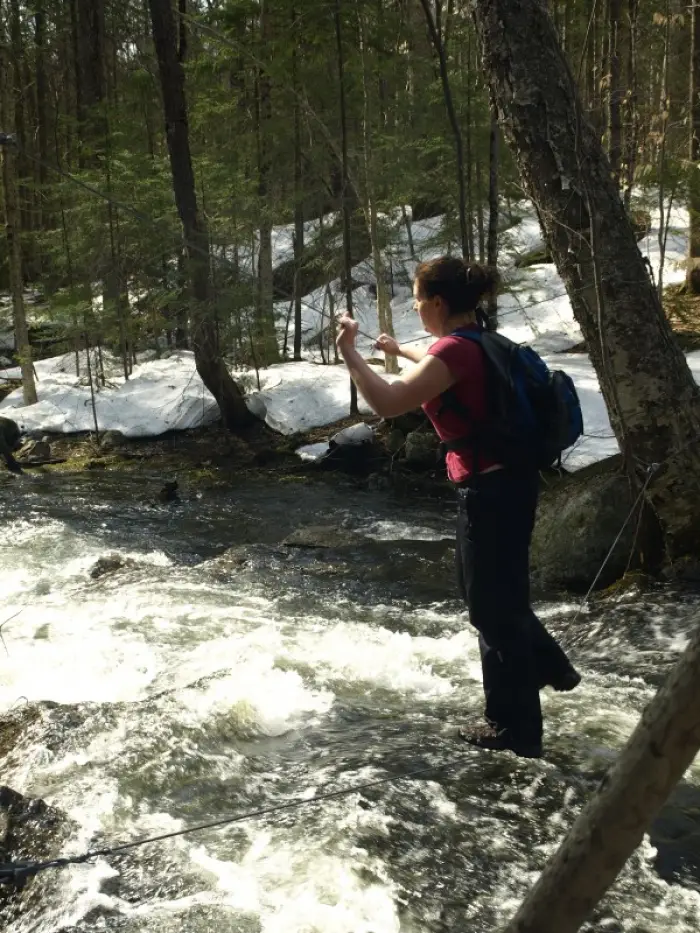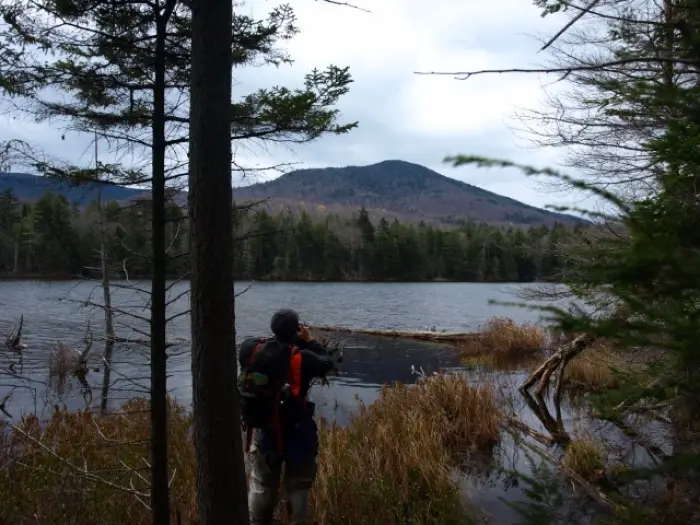 Today the Hoffman Mountain Wilderness is used mainly by hikers through Hoffman Notch and bushwhackers in search of summiting Hoffman Mountain and Blue Ridge Mountain which are two of the Adirondacks 100-highest Mountains. But if you have never been back to Big Marsh, I highly recommend it, the wilderness experience is wonderful.
DID YOU KNOW that Sharp Bridge Campground is a perfect location to basecamp for the weekend?
Sharp Bridge is a state run campground located off Route 9 just north of North Hudson. Its small quaint stature is also the oldest state campground in the Adirondacks. From the campground you can venture out on the trails and hike back to Shingletree Pond, Round Pond and Triangle Pond without setting foot in the car. A short distance away you can access the backside of the Dix Mountain Wilderness, the Pharaoh Mountain Wilderness, the shops and restaurants of Schroon Lake, the Town Beach on Schroon Lake and dozens more hiking destinations scattered about the Schroon Lake Region. The offerings are nearly limitless. Enjoy fishing? Cast a line in Schroon Brook or walk up the road to Courtney Pond and set a cast for some native brookies. Want to float softly downstream? Visit the Schroon River. Like rock climbing? Check out King Philips, and other rock climbing destinations just minutes away.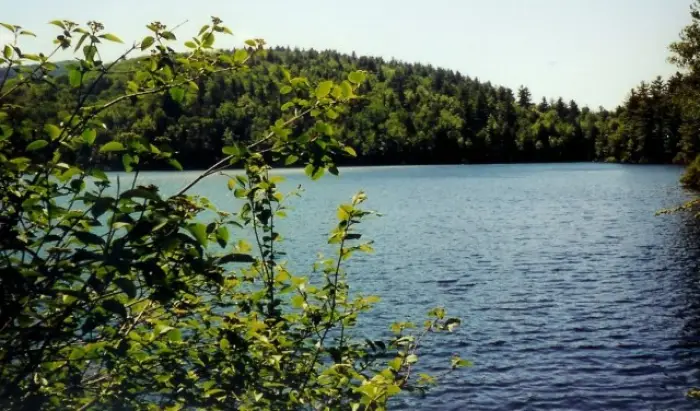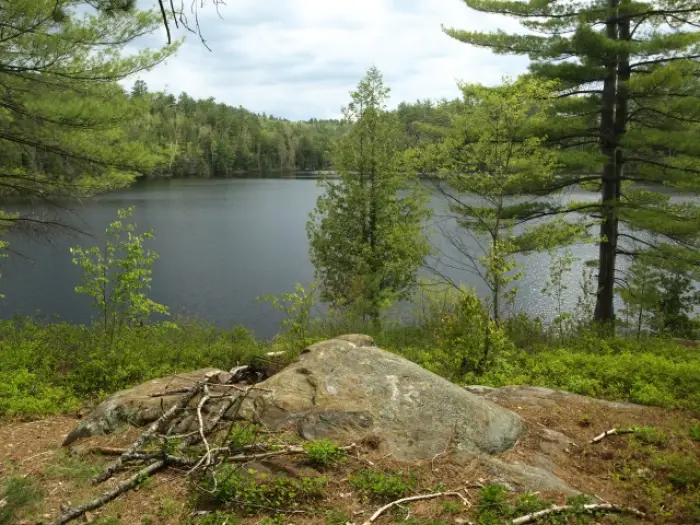 DID YOU KNOW that Schroon Lake has some of the most outstanding Lake Trout and Landlocked Salmon Fishing in the Park?
Fishing you say? Why not explore the massive expanse of Schroon Lake itself. With nearly 25 miles of shoreline this lake is worthy of casting a few lines. Whether from a boat or the shore you can surely find a way to do some fun angling. But if you want the best opportunity to latch onto a record-winning lake trout or landlocked salmon you will need to get out on a boat and approach the deep water of the lake. Sure a kayak would work but get your hands on a small boat with a trolling motor and you are sure to reel in a nice-sized fishing story. While much of the shoreline of the lake is private you can access the waters from the town beach area and near the southwest shores of the lake and at Eagle Point State Campground.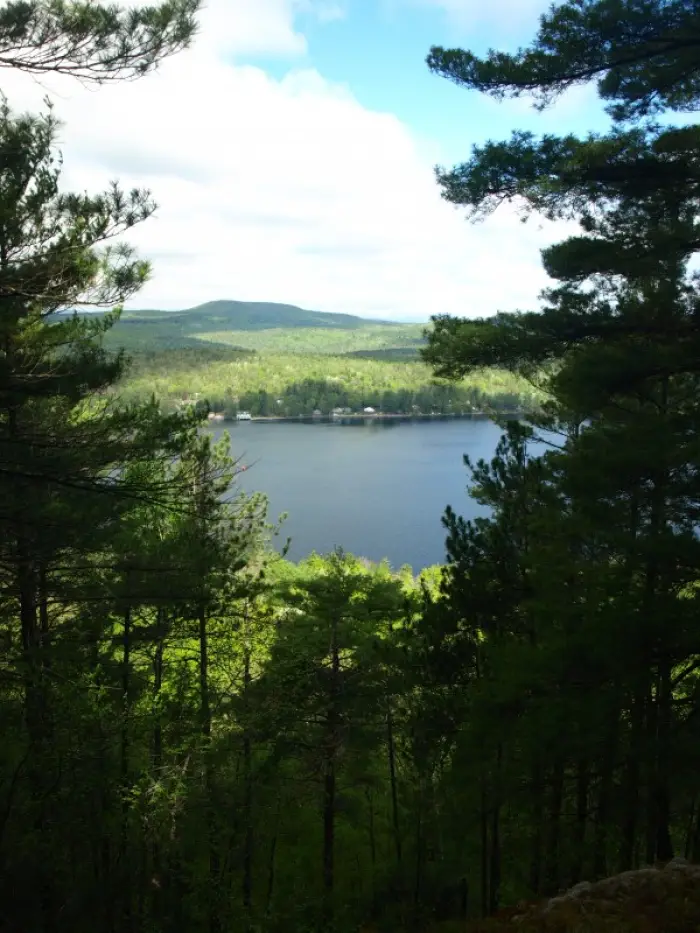 This is only a small taste of what the Schroon Lake Region offers, and more surprises wait around every corner. Be sure to come and stay and come back often and see what we mean by "Schroon Lake is really one of the finest places to be."