I bet you didn't know Schroon Lake is home to the longest running summer vocal training program and music theatre in the United States. I didn't either until I began researching for this blog. For the past century (98 years to be exact) Seagle Music Colony has been the summer training ground for countless numbers of singers who have gone on to perform on many of the world's most notable stages. Each year 32 of the world's most talented young singers are chosen, through a rigorous audition and application process, and spend the summer training and performing at the prestigious Colony in Schroon Lake.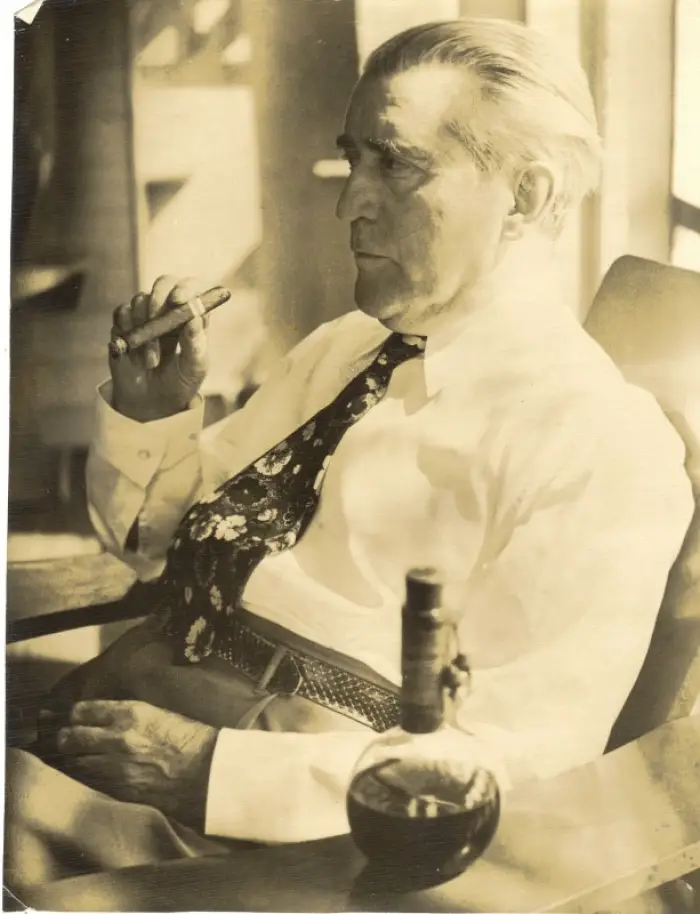 World renowned baritone Oscar Seagle
The early days
In 1915 world renowned baritone Oscar Seagle founded the Seagle Music Colony in nearby Hague, but soon moved it to Schroon Lake, where it has remained in its current location since 1922. The Seagle singers were some of the first performers to appear in front of television cameras and were regularly called upon to perform at WRGB in Schenectady. The Colony continues to this day as a not-for-profit organization, and was named the "Best summer vocal training program in the United States" in 2000 by Classical Singer Magazine. An exceptional faculty allows young singers to blossom and gain invaluable experience on the stage at the Colony. Members of the Seagle family remain involved as well in volunteer capacities. Yes, all this in the small Adirondack town of Schroon Lake!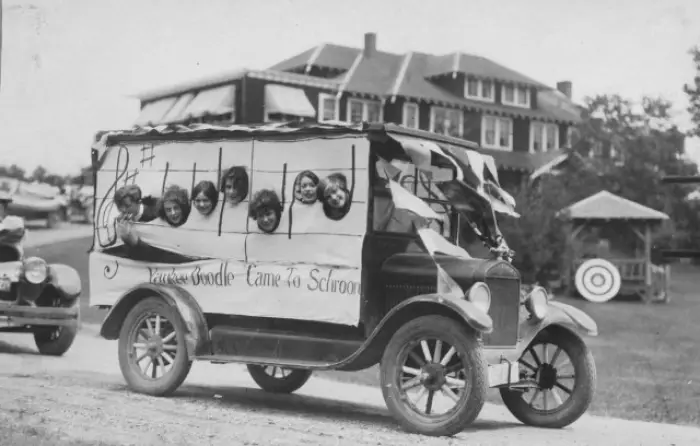 Production promotion in July 4th parade in Schroon Lake - 1932
Students at work
The young artists live in the various small rustic cottages scattered around the beautiful property overlooking Schroon Lake. And in addition to classes and performances, all Colony artists are expected to put in an hour of work each day around the camp. The job titles include such creative names as waitrons, choppers (listen you can't make this stuff up!), cleanup, set building, cleaning, library assistant and pot scrubbers to name a few. Waitrons are just what you'd think (gender non-specific) and choppers are, well, choppers! The choppers assist the chef with chopping - salads, fruit, potatoes, etc. Daily duties must be fulfilled or else. I'm not sure what the "or else" might be, but you can be sure the administration is serious about this part of a their responsibilities.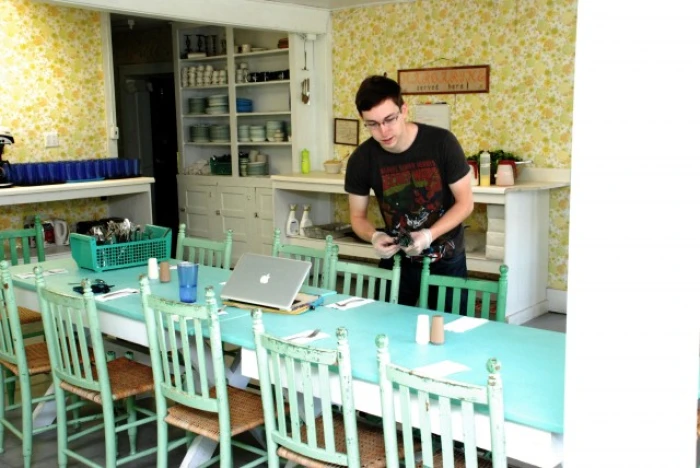 Dining room duties at Seagle Music Colony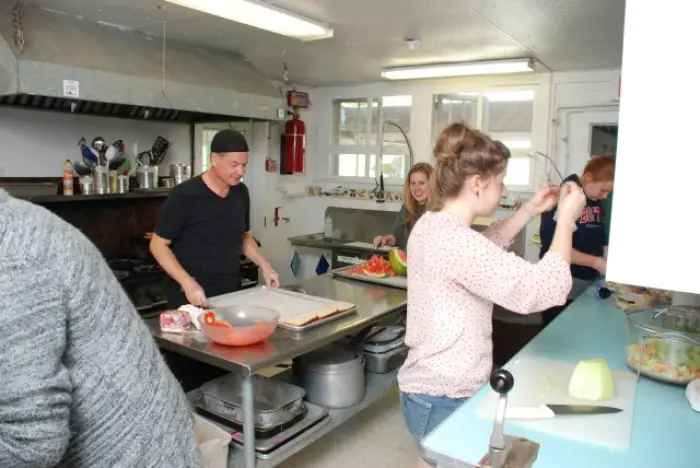 "Choppers" at work in the kitchen at Seagle Music Colony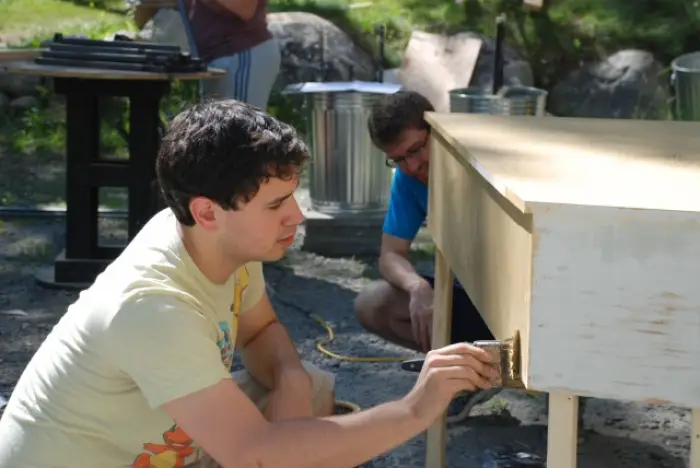 Set construction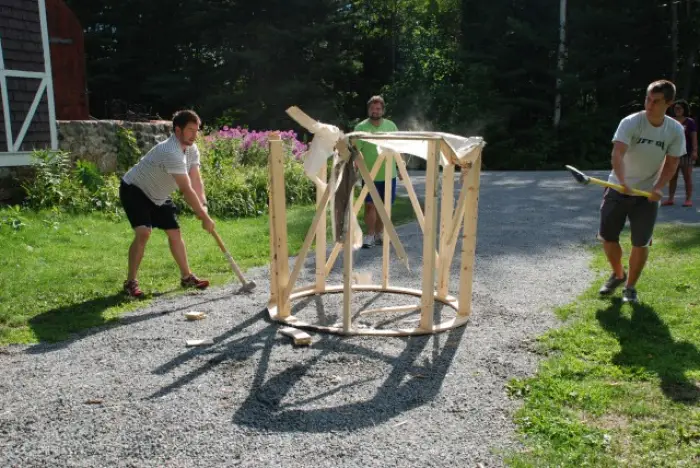 Set DEstruction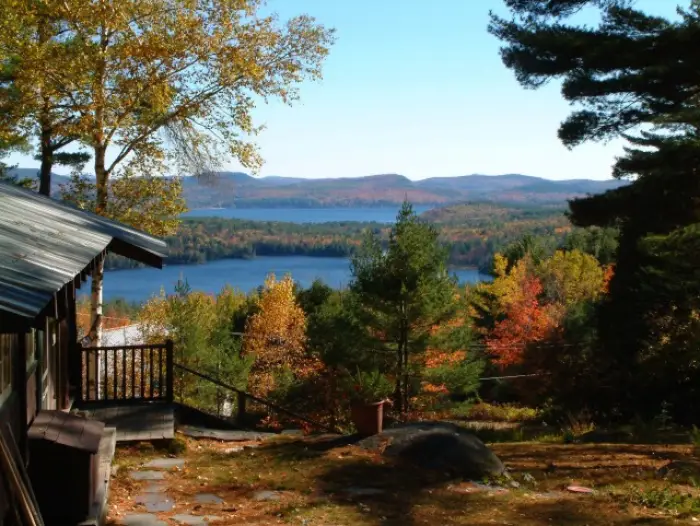 Spectacular view from the hill on which Seagle Music Colony sits high above Schroon Lake
2014 Season at Seagle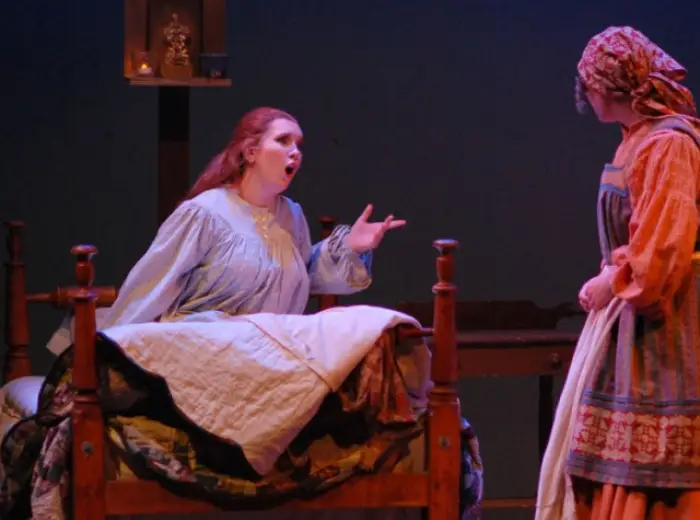 From the 2013 production of "Eugene Onegin"
Evolution of production
Over the years the Colony has evolved from two productions and eight summer performances to today's schedule of six full-blown productions and over thirty-five performances. The resident artists receive individual music coaching and private lessons in voice with an exceptional faculty, and basically learn the ins and outs of the business of music theater.
The 2014 summer schedule is filled with fun and familiar productions such as Hansel & Gretel, Side by Side by Sondheim, West Side Story, Camelot and much more on the Main Stage of the Oscar Seagle Memorial Theatre. The schedule also includes Vespers Concerts, a Schroon Lake tradition of sacred choral music and vocal solos. The Colony's largest fundraiser of the season, the Patrice Munsel Gala, takes place in July and includes an elegant dinner, drinks, dessert and dancing, as well as performances by the young artists in residence for the summer.
The Seagle Music Colony in Schroon Lake is a short drive from Albany, Saratoga Springs, Lake George, Lake Placid and Vermont.
A few of the summer 2014 Performances:
Camelot - July 2, 3, 5
The Italian Girl in Algiers - July 16, 17, 18, 19
West Side Story - Aug. 13, 14, 15, 16
Make sure you check the events schedule for Schroon Lake to find the Seagle performances along with their performance dates and times. Most performances take place at 2 pm or 8 pm. Seagle Music Colony is located at 999 Charley Hill Rd. Schroon Lake, NY.